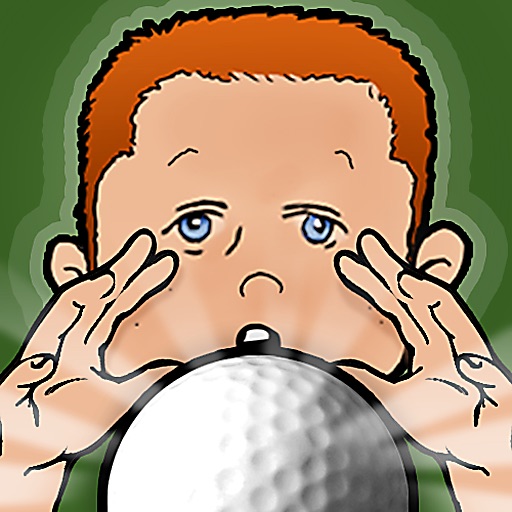 iPhone App
$0.99
Rating:
:: UNIQUE
Both incredibly challenging and incredibly inventive, Invisible Links is a fun spin on a maze game that challenges you to make your way through invisible "golf courses" sketched out on crumpled sheets of notebook paper. It's a little confusing at first, b
Developer:
Polished Play
Price: $0.99
Version Reviewed: 1.1
Graphics / Sound
Rating:
Game Controls
Rating:
Gameplay
Rating:
iPhone Integration
Rating:
User Interface
Rating:
Re-use / Replay Value
Rating:
Overall Rating:
I'll admit that, when I first heard of "Invisible Links," I was skeptical. But this game—part maze, part memory, part oodles of skill—is incredibly well-executed and unusually inventive. While it's devilishly difficult, Invisible Links is definitely worth a try.
The premise goes like this: you're a newcomer in a class where the kids spend their time playing games. The trick is, these games are mini-golf courses drawn on crumpled notebook paper...and once you start playing, the drawings disappear! We can't have the teacher knowing what you're up to, after all. Each student has his own art style and course designs, but you have to earn a "GPA" of 3.0 or higher on the preceding student's course before the next one will consider you cool enough to talk to.
So, the way the game works: you're presented with the drawing of the course, which you can move, zoom, and rotate to your heart's desire. Each course has both a hole and a golf ball, but beyond that there are all sorts of wacky illustrations cluttering the field. You can take as many practice "swings" as you like, but by tapping the golf ball and holding for three seconds, you take a real swing.
Here's where things get interesting. When you "swing," you're basically touching the ball and then drawing a line to where you want to go. But if that line hits a black line from the illustration, it's like hitting a wall. The problem, of course, is that the illustration disappears when you start each swing! You often have to depend on creases in the paper or sheer memory in order to make it through.
This unique game mechanic is, unsurprisingly, both fun and maddening. It's pretty entertaining, sure, especially since the artwork is so great. But Invisible Links is hard, especially if you're as inept as I am. Each course has a given par, just like a normal golf course; you're rewarded a letter grade based on your performance. Let's just say that my GPA definitely wasn't a 4.0. Irritatingly, you can't unlock the next set of courses until you earn an overall 3.0. Oh, bugger. I suppose it's for the best. It's just frustrating to see all of the nifty things that are waiting to be unlocked—like the Halloween courses, for example. I'll likely get to them by next Halloween at this rate!
As Invisible Links is based on classroom doodles, it shouldn't be surprising that the graphics are top-notch. The artistic styles are varied but still remain coherent, and there's a lot of attention to detail that is rarely matched in other iPhone games.
While Invisible Links is challenging, it's still incredibly whimsical and fun. The premise should bring a smile to your face, especially once you see the characters, and the execution of the concept is nearly flawless. If you're willing to stick with it, Invisible Links is a unique, rewarding golf game that should be more than worth your time.