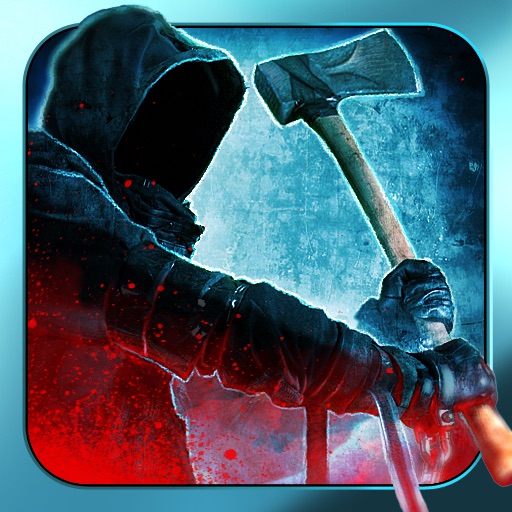 iPhone App
$2.99
Rating:
:: I DIED AGAIN
Hysteria Project 2 is definitely the scariest, most immersive game in the App Store, but you know what, I just died again. I'm so sick of getting killed in this game.
Developer:
Bulkypix
Price: $1.99
Version Reviewed: 1.1
Graphics / Sound
Rating:
Game Controls
Rating:
Gameplay
Rating:
Re-use / Replay Value
Rating:
Overall Rating:
There comes a point in a horror game/film/story where you just want to get yourself situated. The whole horror thing works for me, the cheap scares and all, but in some instances I just want to be able to savor the moment. Not a chance here, though - Hysteria Project 2 won't let you savor anything. If you're willing, it'll kill you so many times that the only thing scarier than what is going on on-screen is having to reload again.
Don't get me wrong though, Hysteria Project 2
is
scary. Much like the last iteration of the game, you find yourself in a life or death scramble from #13, a hood wearing, axe wielding, maniac. Only this time you don't start the game fairly coherent in a forest, you start the game drugged up in a dingy hospital unit. The entire game is a mix between live action, pixel hunting, and puzzle solving, but what makes Hysteria Project 2 so tempting is that it is so immersive. The panic that your poor character feels, you feel.
The problem that I have with Hysteria Project 2 is that the fantastic immersion is often (very often) interrupted by death. Maybe I'm less skilled than some, but I can safely say that I died over 100 times, easily, before I reached the end of this fairly short game. Starting from the very first screen, you are trapped on a gurney and have to break out. You touch the hand strap and a video pops up and shows you unable to break free. My natural instinct was to look around to see if there was anything else to use, but I guess I took to long so the killer broke in and killed me. Right away I was immersed in the excitement, but was killed before accomplishing anything. The worst is when the game quickly goes from cinematic to action and catches you off guard. You'll be sitting there soaking in the backstory, and then BLAM, you're dead. Don't worry though, you'll die three or four more times before you figure out why you died. It's all very frustrating.
At the end of the day, fans of immersive horror games will enjoy the fantastic cinematics of Hysteria Project 2. There's no question in my mind that this is the scariest game in the App Store, but it could be so much more. Maybe I'm a wimp, but I don't need to die every 45 seconds to understand the fact that there's a guy that is trying to kill me. I get it. Please stop making me reload.