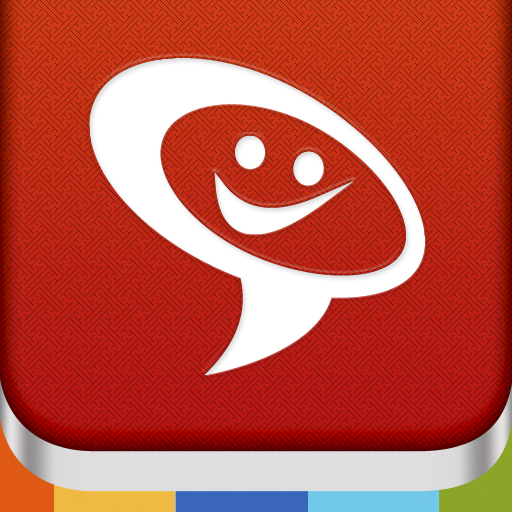 iPhone App
FREE!
Rating:
:: INTUITIVE
Hmmm is a social networking app that focuses on letting users create avatars to selectively share information with specific groups of friends.
Developer:
SOL STUDIOS
Price: Free
Version: 1.0
App Reviewed on: iPhone 4S
iPhone Integration
Rating:
User Interface
Rating:
Re-use Value
Rating:
Overall Rating:
Hmmm
is a new social networking app designed to allow users to have multiple avatars to share selectively with different groups of friends. Instead of choosing not to post something because you're afraid of what your coworkers may think, create a new avatar that is only visible to a few close friends. With this app, users are free to express their many different personalities.
The interface is what really caught my eye when I first tried Hmmm. It's well-organized, polished and intuitive. To get started, users must either connect their Facebook account, signup using email or enter an existing user login. After successfully logging in, users are able to get to work on creating their first avatar by adding a cover photo to their timeline, setting a profile picture and entering in a few small details. Additional avatars can be created at any time.
Users can search for friends from their phone contacts and Facebook, invite friends to join, connect with friends via a Facebook group and even add friends that Hmmm suggests. Users can then name their avatar by using a name that reflects how the group knows them.
The status update screen is one of my favorite features. Users are able to choose from a variety of emoticons, activities and even create custom ones. Hmmm also lets users share music and photos easily. Just like Facebook, users are free to tag a place or friend and add a comment. From the update screen, users may toggle between avatars to post updates for all their groups.
One of the neatest features here is the way Hmmm creates connections between users and the specifics that they enter. For instance, have you ever wondered how many times you've enjoyed a latte in the morning? The app will tell you the specific number of times you've done this activity as well how many of your friends have also done the same.
Hmmm is packed with a lot of customizable features, but there are a couple areas of improvement. The first is that there doesn't appear to be a way to upload videos to share with friends. Users can always post a link to a video, but I didn't see a video tab in the activities section, which is a letdown for those who love to share personal videos. The other is that there are only two social networks: Facebook and Foursquare. The addition of other networks like Twitter, Google+ and LinkedIn would allow users to connect with even more friends.
Overall, Hmmm is perfect for users who are all about selectively sharing information and for those who are concerned about privacy. It is simple to use, the interface is impressive and best of all: it's completely Free. It will be available for Android and BlackBerry devices in the near future.