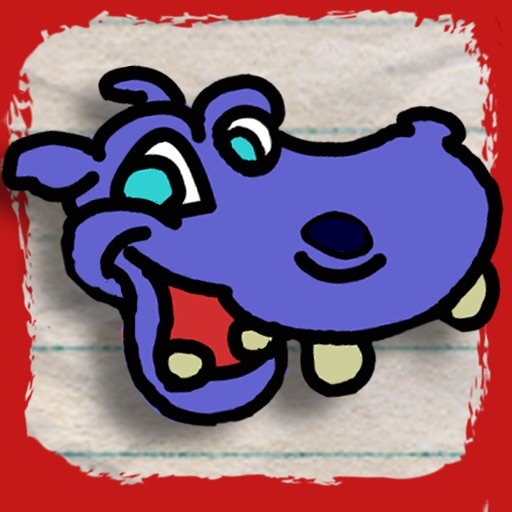 iPhone App
FREE!
Rating:
:: GERONIMO!
Not since the movie Fantasia have hippos in pink sportswear made such an impact! Hippo High Dive takes a simple concept to new heights with some TLC.
Developer:
Imangi Studios
Price: $0.99
Version Reviewed: 1.0
Graphics / Sound
Rating:
Game Controls
Rating:
Gameplay
Rating:
User Interface
Rating:
Re-use / Replay Value
Rating:
Overall Rating:
Hippo High Dive is the latest title from Indie darlings Imangi Studios, makers of the the smash hit Harbor Master. This is the second game that originated from the code-all-night Game Jam event at this year's 360iDev conference, with the first being Gravity Sling by Riptide Studios. The initial prototype of Hippo High Dive was quickly created at the event, but it's obvious that much love and polish has been put into the title since then. The game is ultimately built around a very simple concept, but its implementation oozes with an extraordinarily high level of quality and charm.
The title of Hippo High Dive pretty much says it all. You play as a cute blue hippo in a pink leotard who performs high dives into a comically small pool of water. Things get a bit treacherous, as you must pass through flaming hoops of various widths on your way down. You have 3 lives, and you lose one for missing a hoop, or half a life for touching a hoop and getting burnt. The flaming rings are laid-out randomly, as well as the occasional extra life token. The goal of the game is to push yourself to complete increasingly higher jumps, which get faster and much more challenging as you progress.
The first thing you'll notice about Hippo High Dive is the whimsical pen and paper art style. As your hippo reaches new heights, more elements are added to the background of your jumps such as clouds, stars, satellites and the occasional astronaut. Many of these elements are layered on top of each other, offering a very attractive and playful atmosphere that is consistent throughout the game's interface. Your jumps are accompanied by rather appropriate, carnival-themed music that also does much to enhance the overall vibe.
Hippo High Dive gives you all the options you'd expect for this type of game, including calibrating the motion controls and sensitivity, as well as the volume for the music and sound effects. You can set up multiple user profiles within the game, and toggle highscore submission. There is a very nice amount of stat-tracking maintained in the game, as well as global leaderboards for Highest Dives, Perfect Dives, Total Dives, Hoops Extinguished, and Times Singed. You can also tweet your score upon completing a successful jump, if you're in the mood to brag.
Hippo High Dive is super satisfying at first, as you score increasingly new heights, but the game does go from casual to substantially more hardcore fairly fast. The pace gets pretty intense, and you will hit a point where pushing to the next height seems like an impossibility. The level of focus and determination required to advance after a while may turn off some players. Regardless of how much dedication you ultimately decide to invest, Hippo High Dive most assuredly lives up to the low price of admission, and I wouldn't put it past Imangi to have some tricks up their sleeves via future updates. There is potential for additional game modes or elements, not to mention customizable swimwear! The only thing that feels missing right now is a quick way to see where your score is ranked on the global leaderboard without having to look through the list.
Considering it's humble beginnings, Hippo High Dive has developed into a very pleasing and polished effort. The work put into rounding out the the title is noticeably top-notch. It's a bit questionable how long you'll get hooked by the game, but it'll definitely put a smile on your face. On top of that, Imangi might have found themselves an official mascot. How can you not love a hippo in a pink leotard? Put me down for a plushie.
[gallery size="thumbnail" columns="4"]