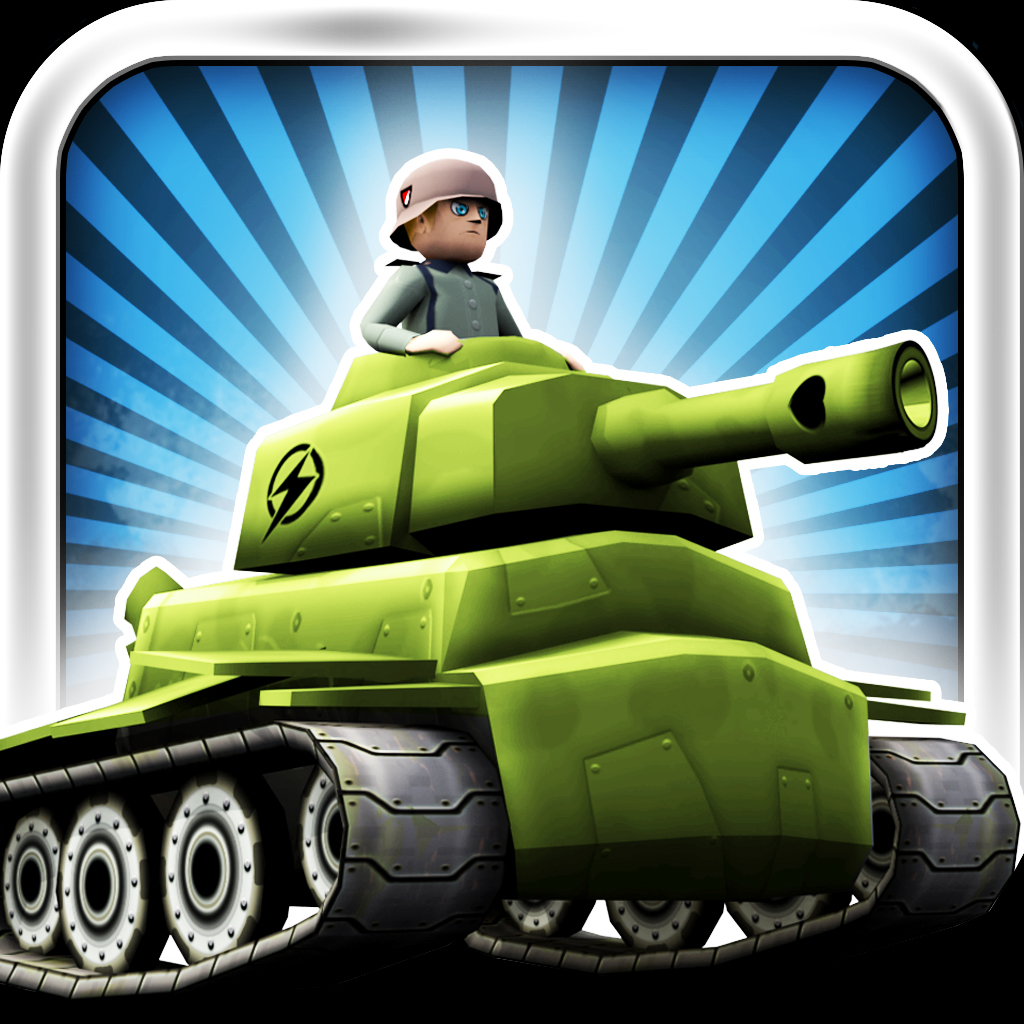 + Universal App
FREE!
Rating:
:: BREACHED DEFENSE
Hills of Glory 3D is the most aggravating kind of game: one with good ideas but sloppy execution.
Developer:
AMA
and
Chillingo
Price: FREE
Version Reviewed: 1.0
Device Reviewed On: iPhone 5
Graphics / Sound
Rating:
Gameplay
Rating:
Playtime:
Rating:
Replay Value
Rating:
Overall Rating:
Hills of Glory 3D contains the vestiges of a good game, but only that: it's just not actually much fun. This is perhaps the most frustrating thing when it comes to games: a bad game that's bad all-around can be safely dumped, deleted, and disremembered. But a game that shows some good ideas then doesn't come through on them is just sad.
Hills of Glory 3D is a defense game where players are tasked with defending a heavily-armed bunker from an invading army. Players get to fire guns at enemies in their line of sight (levels contain some obstructions), fire a limited-use rapid machine gun, call in mortar strikes, and fire bomb a strip of land to burn enemies alive. I love the smell of napalm in the morning.
This is all controlled by a clever gestural and multitouch control scheme where taps and swipes with one or two fingers are used to execute all major actions (i.e. looking around the map and using all four weapons). It puts everything at the player's disposal, and while the iPhone can get a bit cramped using this scheme the benefits are well worth it. It's just a well-designed way to play a game on a touchscreen.
Unfortunately, an annoying energy mechanic rears its ugly head with the loss of armor after missions that isn't cheap to refill, and takes a long time to do so. It feels a lot like trying to reap the benefits of the lucrative energy and lives mechanics that a company like King has rode to success, but the developers here have missed the point. Candy Crush Saga and similar games don't inherently punish players for failing once or twice, but for failing many times. Fail one mission in Hills of Glory 3D and it's time to wait for more armor or potentially shell out real money for coins. The survival missions are a trap.
As well, King's games have a brilliantly-designed difficulty curve where the early levels are easy before later ones start to really ramp up in challenge, in order to get players hooked. Hills of Glory 3D just never really does that. In fact, the promise shown by the mechanics does not materialize, ever. The game just never feels all that interesting or satisfying. The pace is slow. Defeating enemies just doesn't feel satisfying. The constant need for coins is grating. There's a good idea here, it's just not executed well.