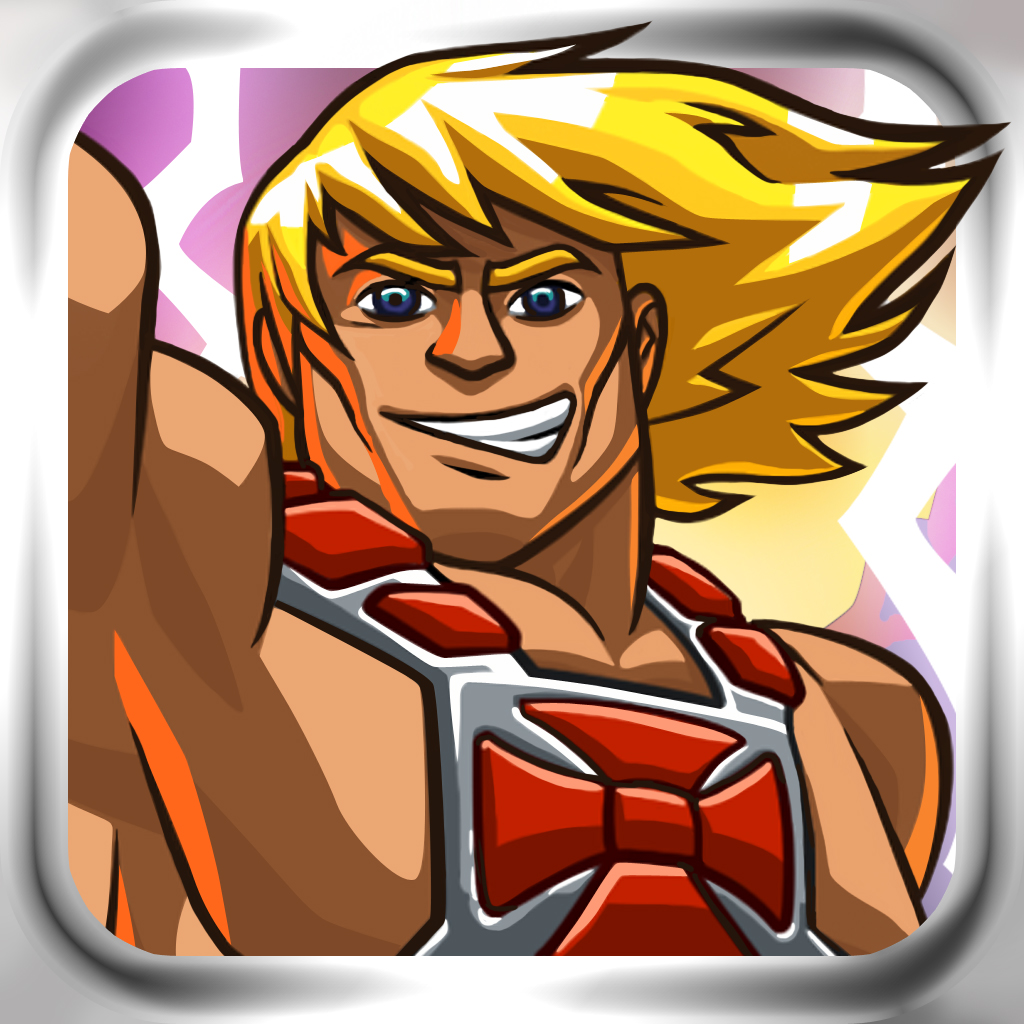 + Universal App
$2.99
Our Review by
Rob Rich
on October 25th, 2012
Rating:
:: BY THE POWER OF GRAYSKULL!
Thirty years after Mattel dominated TVs and toy chests with all manner of hokey and impossible men and monsters, The Most Powerful Man in the Universe is getting his video game dues.
Developer:
Chillingo
Price: $0.99
Version: 1.0
App Reviewed on: iPhone 3GS
Graphics / Sound
Rating:
User Interface
Rating:
Gameplay
Rating:
Re-use / Replay Value
Rating:
Overall Rating:
I had the privilege of getting a
hands-off preview
of
He-Man: The Most Powerful Game in the Universe
a little while ago, and I came away looking forward to the game's pending release. Now it's here, and I've had the chance to play it for myself. So, is it the iOS He-Man action game I'd been hoping for? For the most part, yes.
Billed as a "tap n' slash," He-Man makes full use of non-tilt controls while keeping the screen free from interface clutter. Dragging left or right on the left side of the screen moves in the applicable direction. The right side of the screen handles everything else, from jumping to attacking, via directional swipes and taps. Players get to guide the man-legend through plenty of levels sprinkled throughout Eternia, dispatching plenty of Skeletor's minions and even getting into a few boss fights along the way. And, of course, upgrade the Strongest Man in the Universe with new attacks and upgrades between bouts.
From the cartoon/action figure hybrid visuals and self-referential humor to the laundry list of character improvements and tons of nostalgic unlockable extras, He-Man is as much a love letter to the second greatest cartoon/toy line ever as it is a solid iOS game. Granted I'm not the biggest fan in the world but I owned my fair share of figures and I get a big kick out of a lot of the locations and appearances. I can only imagine how much a die-hard He-Man junky would love all of it.
However, as much as I enjoy seeing the artwork from the back of figure boxes, going toe-to-toe with Beast Man (among others), I still found myself getting frustrated on occasion. Mostly due to the controls. That's not to say that the controls are terrible or broken, but they aren't as responsive as I was expecting. My guess is that there's a very slight delay from input to result because of the complex nature of the multi-swipe/tap system for jumping and attacking. It can be worked around to a degree, but it's still irritating to take a hit or two because He-Man didn't swing his sword fast enough. A much larger gripe I have is the inability to turn in mid-air. It leads to a lot of having to run away from threats after landing in order to turn around safely and start attacking. Or just getting hit.
Overall He-Man is a solid action game that's sure to please most Children of the 80s. It's also goofy and entertaining enough to please plenty of other App Store shoppers. Hard core action gamers might take some issue with the minute lack of responsiveness, though. The greatest cartoon/toy line I indirectly referred to is, of course, Transformers.