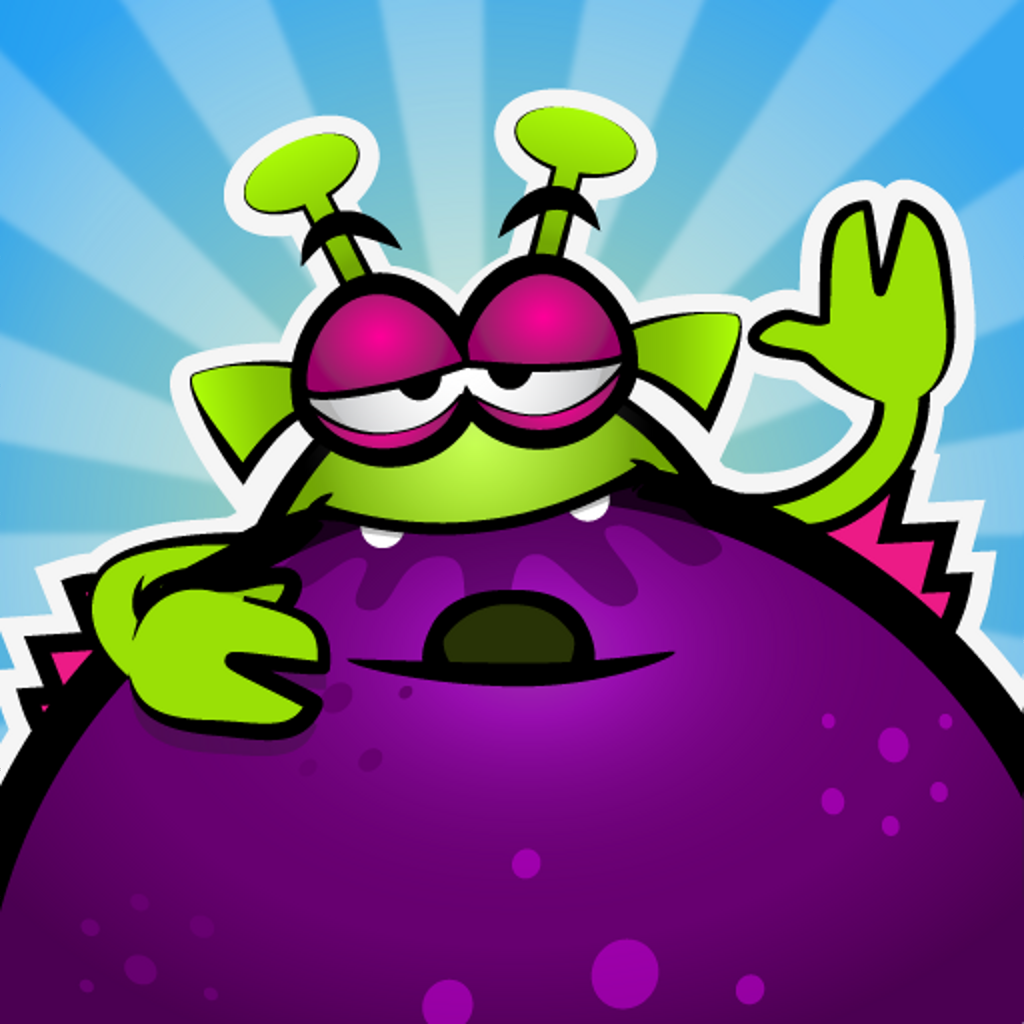 iPad App
$0.99
Rating:
:: CHARMINGLY TRICKY
A charming physics puzzler all about the love that a green blob has for plums.
Developer:
Tim Leslie
Price: $2.99
Version Reviewed: 1.0.1
Device Reviewed On: iPad 2
Graphics / Sound
Rating:
Game Controls
Rating:
Gameplay
Rating:
Replay Value
Rating:
Overall Rating:
Adorable yet tough, Harry Likes Plums is the latest entry in the already cluttered physics puzzler market. Fortunately it's a very welcome entry, proving quite entertaining to play.
Players control Harry, a cute green blob with a huge love for the humble plum. He's so keen on them that he's desperate to reach a giant plum, no matter what. It's just unfortunate for him that he's kind of small and the plums aren't always easy to get to. This is where the players' help is rather important. It's down to them to find a way for Harry to reach his beloved fruit.
Think of games such as Fantastic Contraption and Bad Piggies, and that's very much like Harry Likes Plums. Players are given a selection of objects which can be combined to create Harry's path to the plum. For much of the time we're talking straight lined paths and bottle tops or buttons that can force Harry to move along the screen. It sounds quite rudimentary but Harry Likes Plums uses such tools well.
It also sounds pretty easy, which isn't the case at all. Instead,
Harry Likes Plums
is pretty tough. Solutions are available but they are in very short supply, meaning players would be wise to save them for especially tough puzzles. Sometimes the most outlandish idea is the most effective. Imagination is key to success here, as well as some head-scratching time. A few times I found myself away from the game still thinking how to solve a level. Always a sign of a rewarding game.
The wimp in me would have appreciated some way of earning level skips/solutions, and the lack of Game Center support is always a shame, but that doesn't stop Harry Likes Plums being highly enjoyable. It's well-polished and charming to look at, and excluding the odd glitch it rarely puts a foot wrong. It'll infuriate at times, but its imagination will beguile to similar levels.