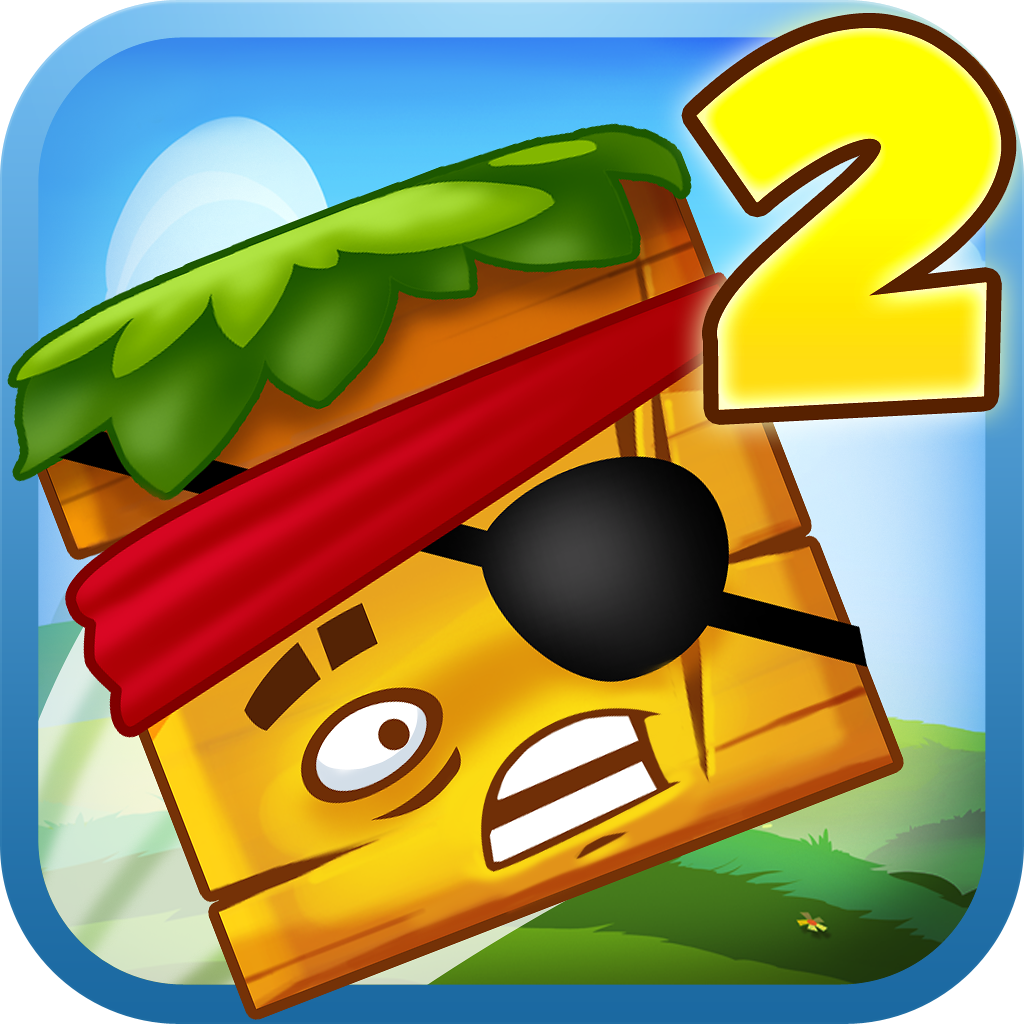 + Universal App
FREE!
Rating:
::
Lose yourself in the clever, revamped Happy HIlls 2: Bombs Away! This puzzle-within-a-puzzle physics challenge lays down the gauntlet. It's up to you to pick it up!
Developer:
Thumbstar
Price: $0.99
Version: 1.1
App Reviewed On: iphone5, ipad3
Graphics/Sound
Rating:
Game Controls
Rating:
Gameplay
Rating:
Replay Value
Rating:
Overall Rating:
Physics puzzlers appear to be the order of the day. Happy Hills 2 Bombs Away! joins the fray and holds its own. Fans of Angry Birds and the like will find themselves legitimately challenged by this game; maybe even a little over-challenged.
In Happy Hills 2, local guardian Mount Majestic - ordinarily kind and gentle - has been overtaken by an evil force and continues to spew vicious blocks, which weigh heavily on the normally happy hills. Use the allotted number of happy bombs to free the grimacing, sweating, groaning hills. Return happiness to the hills of Euphoria!
The game starts with regular play, a.k.a. story mode. Action mode, once unlocked, features waves of falling blocks. There are various locales of play, with only Grassland available at the start. The rest - Desert, Iceland, and Mt. Misery - must be unlocked by earning stars. There are twenty levels in each locale, three stars possible per level. To unlock game upgrades or locales, upwards of 60 stars are needed, which will most likely require replaying several levels. Upgrades, consumables (such as the Stone Crusher for blowing up stone blocks), or extra happy bombs are available in the shop at the cost of hard-won coins. The same goes for acquiring customizations such as flower bombs, stink bombs, zombie blocks, spy blocks, etc.
The controls are simple: one finger places bombs with point-to-aim targets. Let go, and it's bombs away! Look for block weaknesses and take advantage. For example, wood blocks burn. If wood blocks are tethered to the hills, and therefore can't be bombed off, send the metal blocks through the fire to land on the wood blocks and set them ablaze. Clever. The graphics are pleasing and the sound effects add to, not distract from, the game. Sighing, groaning hills, chortling blocks, sizzling fires, etc. are all accompanied by a catchy soundtrack. The gameplay itself is addicting and frustratingly challenging. Take heed - it's a bad idea to play at work, or anywhere that needs attention or concentration. It's a rabbit hole.
Any issues with the game revolve around progress. Rewards don't come easy. It takes a while to amass coins, and it can be difficult to earn all three stars per level. Starting to feel desperate? Don't mind a little coin cheat? Watch videos or view ads to supplement income. Also, "like" the developer on Facebook, follow them on Twitter, and rate the app in the app star for gratuitous coins. If all else fails, faithful in-app purchases from $2.99 to $39.99 can net anywhere from 5,000 to 500,000 coins. One more possible issue: aiming the bombs is simple, yet they don't always do what it would seem they should do.
Bottom line - Happy Hills 2: Bombs Away! is a winning combination of challenges. It's not just about correct aim; it takes serious strategical thinking. Each level introduces new twists that tease and taunt. Enjoy!