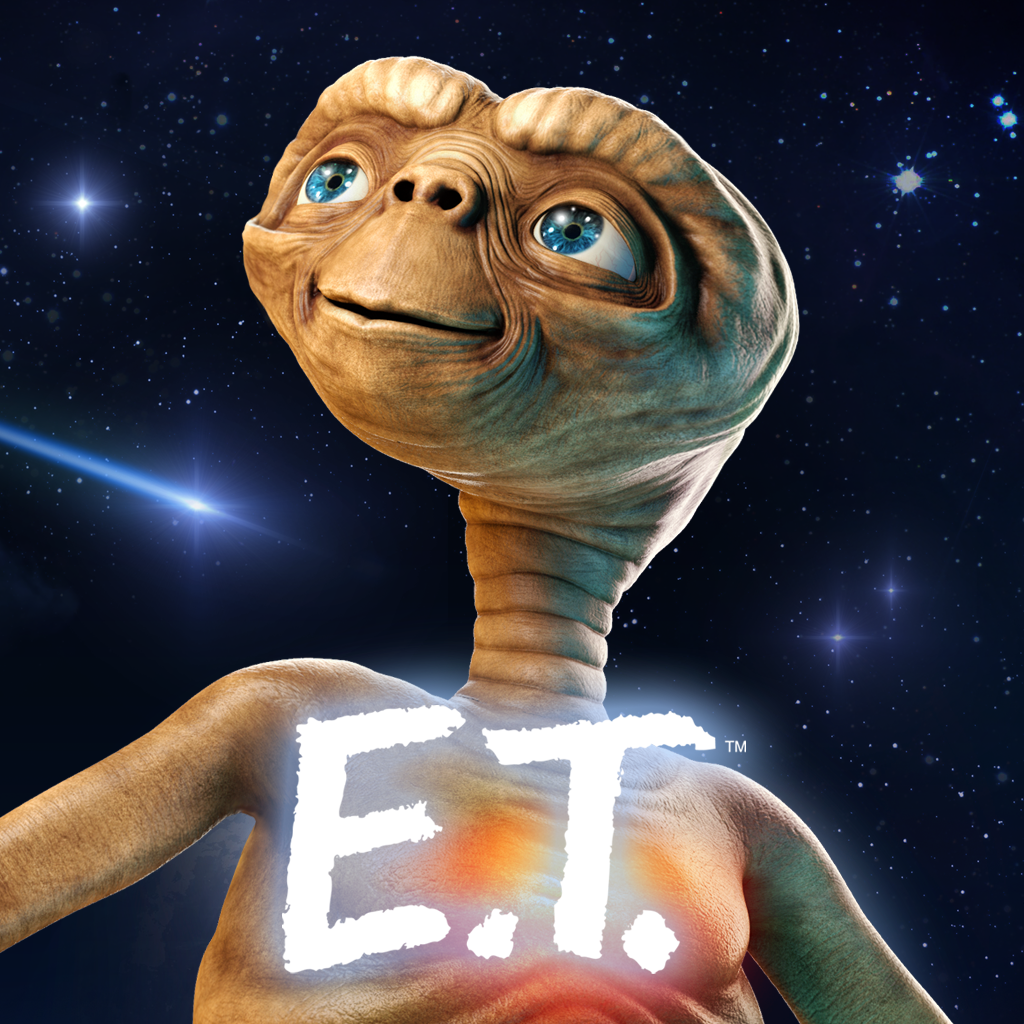 + Universal App
FREE!
Rating:
:: HEALING TOUCH
Reviewer Ray inherits a healing touch and with it, brings health and prosperity to the Green Planet. Was it worth saving?
Developer:
Chillingo
Price: Free
Version: 1.0
App Reviewed On: iPhone 4S
Graphics/Sound
Rating:
User Interface
Rating:
Gameplay
Rating:
Re-use/Replay value
Rating:
Overall Rating:
30 years on and E.T remains magical. Whether it's enchanting mature audiences or brand new ones, undeniably, Steven Spielberg created a masterclass in film design during the early 80's that can still be enjoyed by anyone.
Yet, for a franchise so timeless, it is more than a little surprising that a game has never managed to capture the imagination of anything more than a mound of dirt in the desert.
Chillingo, however, has other plans. E.T The Green Planet will allow players to assume the role of the Extra Terrestrial who is returning home to the Green Planet. E.T's planet is dying because it lacks nourishment. Players will need to use E.T's healing touch in order to help plants to grow and regain the beauty of the world.
Blighted rocks need to be cleared away to make way for new life. Players simply need to tap on block to clear it and then after time has elapsed, tap the XP symbol for it to be removed.
Players have quests to fulfill in order to bring the Green Planet back to its former glory and by completing these quests they earn XP. Players will build additions to the planet such as decoration, plants, garden, connections to space and even special features, all under the tutelage and guidance of Botanicus, E.T's long-serving teacher. One of the game's unique qualities is its ability to create unique plant life by allowing a synergy between two plants, merging them together to produce a hybrid.
There's a lot of fan service in The Green Planet as well. Players will recognize many artifacts featured in the film dotted throughout the game. This will enable players to create a communicator with Earth so that E.T can phone 'home'.
The Green Planet offers incentives for players to keep coming back. Daily rewards are presented to the player, whether it's fresh plant-life, additional resources and even further healing touches to help speed up the development of the planet.
Players will even be able to visit other gardens by connecting with their friends, and invite newcomers to the game via social media.
While The Green Planet is a free-app, the player will eventually reach a point where they either spend money to further their game, or wait for extended periods in order to jump back into the app. This certainly isn't the first freemium app to do as such, and it definitely won't be the last. However, the game is certainly catered towards players running out of healing touches to speed up time and resources to spend on flora and fauna. Whether this frustrates players or not will depend on how much time players want to invest in the end-product.
The Green Planet's full motion video is beautiful and the game's artwork is both extremely faithful to the series and a glorious fit on the small screen. Unfortunately, the loading screens are overly lengthy.
E.T The Green Planet is a decent title for what it is. While not especially memorable, it's easily the finest E.T game to date. I bet even Drew Barrymore would be happy with this one.