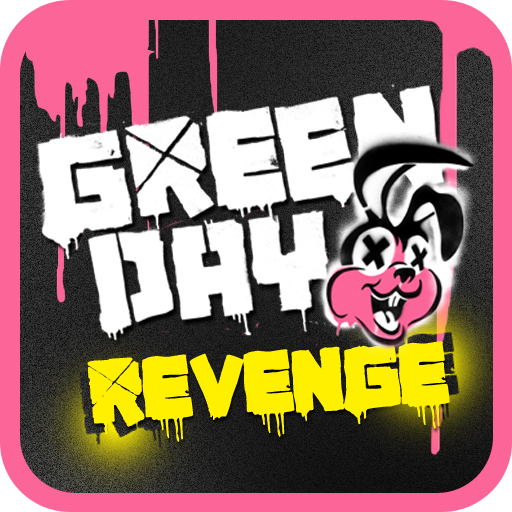 iPhone App
$4.99
Rating:
:: ROCK ON!
Rock out, Green Day style.
Developer:
Tapulous, Inc.
Price: $4.99
Version: 1.0
App Reviewed on: iPhone 4
Graphics / Sound
Rating:
Game Controls
Rating:
Gameplay
Rating:
Replay Value
Rating:
Overall Rating:
Maybe you have heard of this little punk band by the name of Green Day that has been dominating the airwaves of America for the last couple of decades.  As hard as it may be to fathom, the band has actually been together since 1987, and the face of punk music has never been the same.  Their appeal has been both widespread and influential, earning them millions of fans in the process.  Never was this more on display than when Harmonix designed an
entire Rock Band release in their image
.  So having already conquered the console game space, is Green Day ready to tackle the iPhone?
Designed by the tried and true rhythm game development team over at Tapulous, and part of their ongoing series of Tap Tap Revolution/Revenge titles, you can pretty much guess what you are getting into before even opening the app for the first time.  The game will have music, a ever flowing road of notes rushing towards the face of the screen, and plenty of finger cramps to boot.
Seeing as how Green Day Revenge was timed to release simultaneously with the band's new compilation album Awesome As F**k, it would only make sense that the game consists of some the band's biggest hits including the likes of American Idiot, Good Riddance (Time Of Your Life), and Basket Case.  Further sweetening the pot are playable versions of live and never before heard recordings featuring their classics 21 Guns, Know Your Enemy, She, and When I Come Around.  Another important thing to note is that unlike other games like Rock Band, as far as we could tell none of the tracks have been edited for objectionable content, so get ready to swear along to your heart's content.  Let's face it,
an unfiltered collection of music like this pretty much sells itself, especially if you are a fan of rhythm games.
Really the only reasonable complaint about a title like this would be the lack of innovation.  It is hard to tell whether the game is based off of the Tap Tap Revenge 3 or 4 engine, but either way, there is nothing that can be pointed to as a unique new feature or mode.  While this is unfortunate, the actual base gameplay, not to mention the amazing tracklist, is more than strong enough to win over those that are still on the fence.
When it comes right down to it, Green Day Revenge hits all of the sweet spots necessary to be a successful rhythm/music game, without having to break the mold of user expectations.  Backed by an tremendous set of hits, the question is not as much why you should but it, but rather why haven't you bought it yet!?
[gallery]