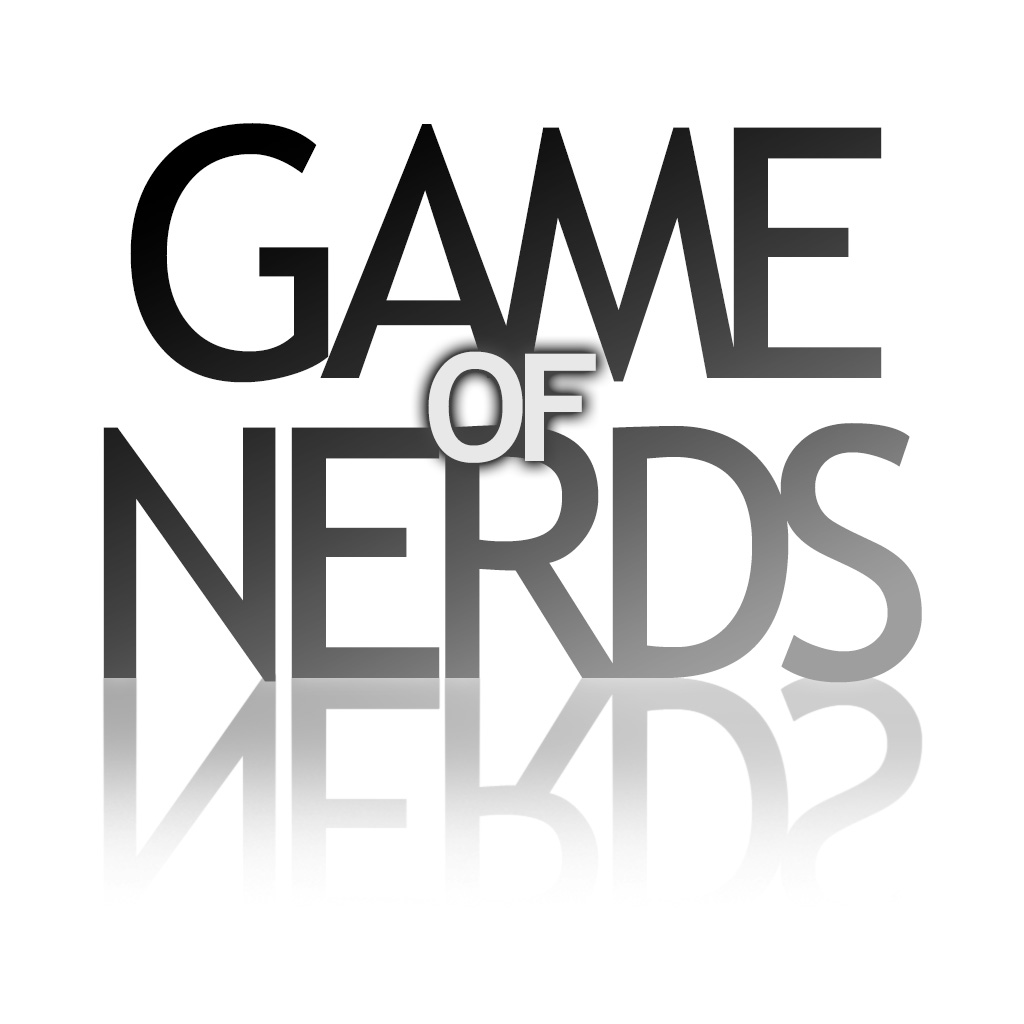 iPad App
FREE!
Rating:
:: COMPELLING
An addictive trivia quiz celebration of all things geek culture.
Developer:
Involver Games
Price: $1.99
Version Reviewed: 1.0
Device Reviewed On: iPad 2
Graphics / Sound
Rating:
Game Controls
Rating:
Gameplay
Rating:
Replay Value
Rating:
Overall Rating:
I hadn't heard of the web game
Game of Nerds
before which is probably a good thing. If I'd known about it, I suspect a huge amount of my free time would have mysteriously vanished. Of course, now that I've discovered the iPad game, I might as well give up on all other hobbies, at least for now.
As the title suggests,
Game of Nerds
is a game squarely aimed at nerds. I'll happily call myself a nerd or geek as a big fan of so many things to do with the culture.
Game of Nerds
is a trivia game that uses all these elements of geek culture as the basis of its questions.
Categories comprise of all the sciences, movie genres such as Sci-Fi, Fantasy and Action, as well as computer game and literature sections. It's pretty unlikely that players will know about everything possible in these questions so the game offers some team mates. These are AI based, sitting quietly in the corner waiting for the player to tap them for advice. Before the game begins, it's possible to suggest categories that each team member is knowledgeable in, thereby filling any gaps in the player's knowledge. They're not foolproof but they can be more effective than just randomly guessing.
Over 13,000 questions are available but replayability mostly extends through Game of Nerds' levelling up functionality. High scores mean a better World Rank. They also mean an increase in the player's Nerd Level and some small bonuses. It's small features like that which immediately give the player gratification and a sense of warm satisfaction.
There's only one thing that puts me off Game of Nerds and that's the sound. There's an irritating constant sound of a clock ticking and there's no way of muting it, not even through the iPad's physical toggle, other than by turning sound down to 0%. It gets annoying quickly and I'd have appreciated an option within the game to do so.
Other than that, Game of Nerds is very addictive stuff for geeks and nerds alike with plenty of increasingly challenging questions to tempt players into "just one more go".