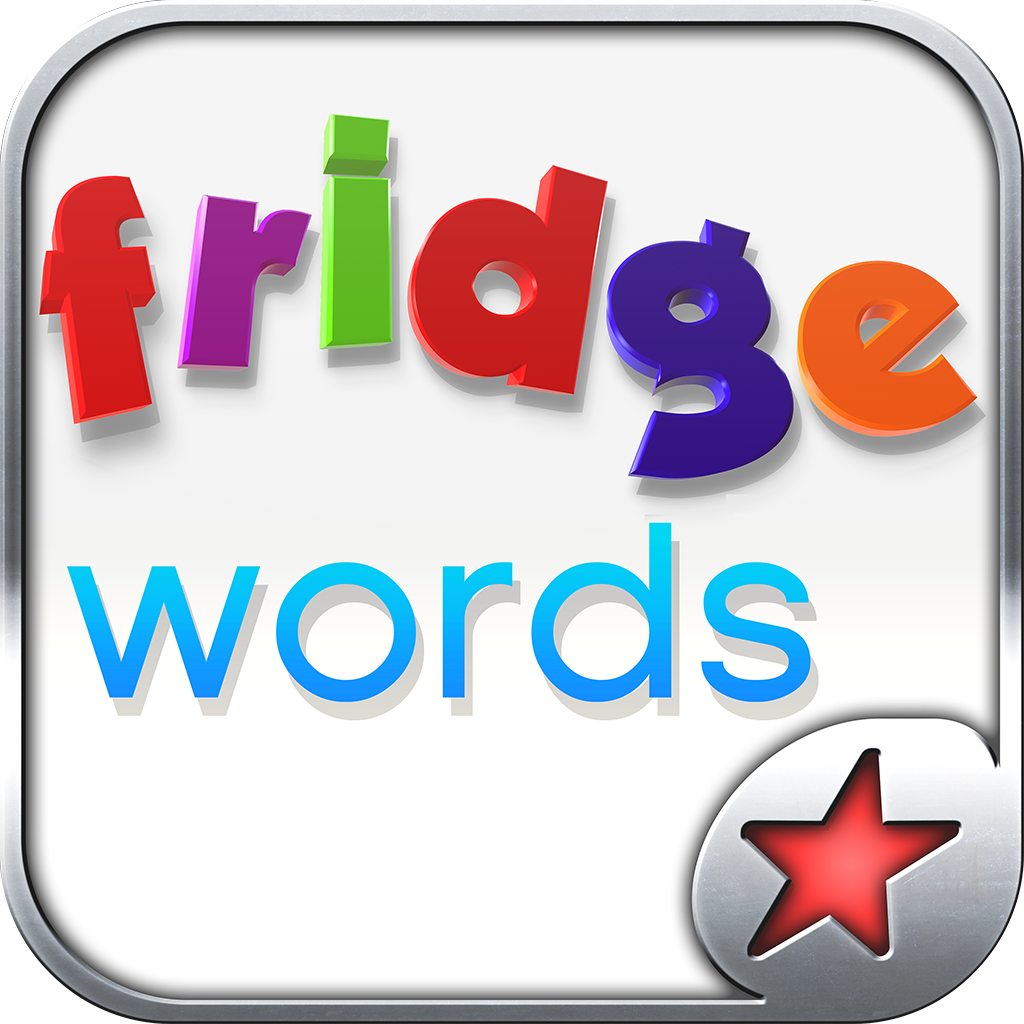 + Universal App
FREE!
Rating:
:: MAGNETIC GAMEPLAY
Create words from fridge magnet tiles in this simple to play yet quite addictive asynchronous multiplayer word game.
Developer:
Thumbstar
Price: FREE
Version Reviewed: 1.1
Device Reviewed On: iPhone 5
Graphics / Sound
Rating:
Gameplay
Rating:
Playtime
Rating:
Replay Value
Rating:
Overall Rating:
Remember, as a kid, the fun that could be had by lining up alphabet fridge magnet letters to create words? Heck, for those of us with roommates, it's still a handy way of leaving a message, albeit quite brief.
Fridge Words
encapsulates that free spirit and turns it into a multiplayer word game.
Even simpler than something like
Words With Friends
,
Fridge Words
is all about simply connecting letters together to form words. Working on a round by round basis, each player is given the same set of letters and the same time limit (90 seconds) with it solely down to the player to think fast. There are special silver and gold magnets which boost the score, but other than that, success is purely defined by the player's ability to think fast. There's an added bonus that certain letters such as p and d can be rotated to form another letter.
It's a pretty compelling game, thanks to its lesser focus on any filler content. There's the chance to buy coins with real money, in order to unlock certain tiles at the right time, as well as add time to the clock, but it's rarely really needed. The only real issues arise from signing up to play Fridge Words. Requiring an email address and brief sign up procedure, it's not quite as welcoming as something Facebook or Game Center based, but it's something that I'm told is currently being worked on by the developer. I'd certainly appreciate more Facebook integration given the game already allows users to find friends via the service.
Such sign up issues aside, and Fridge Words is a simple yet enjoyable word game. It even throws in a quick game mode, enabling players the chance to hone their skills without requiring another person, handy for when one is away from a wi-fi or 3G area. It's hard to significantly criticize.