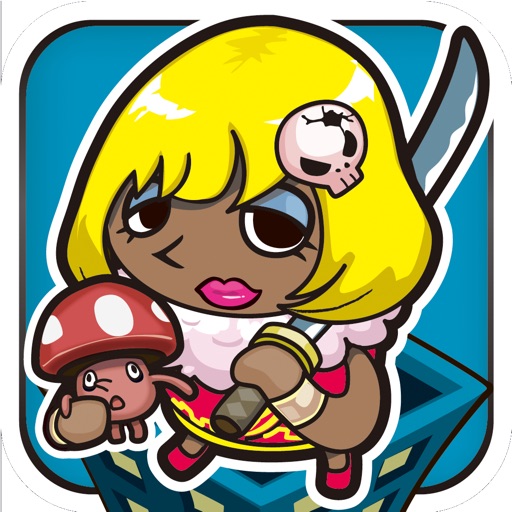 + Universal App
FREE!
Rating:
:: FREEMIUM MISHMASH
Combine tower building, tower defense, and lots of in-app purchases. This is what you get - craziness.
Developer:
GungHo Online Entertainment
Price: FREE
Version Reviewed: 3.4.0
Device Reviewed On: iPhone 5
Graphics / Sound
Rating:
Gameplay
Rating:
Playtime
Rating:
Replay Value
Rating:
Overall Rating:
Freak Tower is a very bizarre mishmash of ideas. Combining the tower building freemium based goodness we've all seen elsewhere, it also includes some monster battling and random character creation. Oh, and all those characters look weird, perfectly resembling their collective name: freaks.
Such a weird mix means that Freak Tower can be a little overwhelming at first. A brief tutorial is there, plus guidelines as to what to aim for, but such surrealism means it'll take a short while to truly get. Ultimately, all the player has to do is build their tower higher and higher. This is done through a few different ways.
As is the case with anything in life, buying stuff costs money. In this case, coins and jewels play a role, ensuring that in-app purchases are forever tempting. Players can accrue new freaks by tapping on a slot machine at the bottom of the screen, randomly determining what kind of inhabitant is about to emerge. Money is gained through encouraging them in, too, providing a great means of income early on. Each floor of the tower can have a different type of business placed in it; with services, retail and apartments all playing important roles.
In the case of shops and restaurants, stock needs to be bought at regular junctures in order to actually make any money. So begins the cycle of money. Money is, as always, needed for everything. One has to speculate to accumulate as well as expect everything to take a while for things to really grow in Freak Tower.
Freak Tower is far from an entirely passive experience, though, mostly thanks to the aforementioned monster hunting. Undertaking one such mission costs a small sum of money but can reap the player a significant reward. The monster climbs up the tower attempting to reach the top, with the inhabitants of the tower throwing everything they've got at it to destroy it. The player can join in, too, with an array of bombs, poisons and slowing attacks, proving pretty satisfying.
It's a keen balancing act with each element of
Freak Tower
relying on another element within the game. It's just a little frustrating how dependent it is on in-app purchases. Crucially, while money is reasonably simple to acquire, jewels are much rarer. These jewels can be used to upgrade attacks and floors, as well as speed up progress, and it's sometimes infuriating to find one's self so restricted by the urge to keep free.
Still, Freak Tower is oddly fun. It's a weird combination of game types but it works. Occasional visits by random characters keeps things light and adds a Pixel People style quality to it. I just wish it was a little more generous for the cheapskate gamers amongst us.