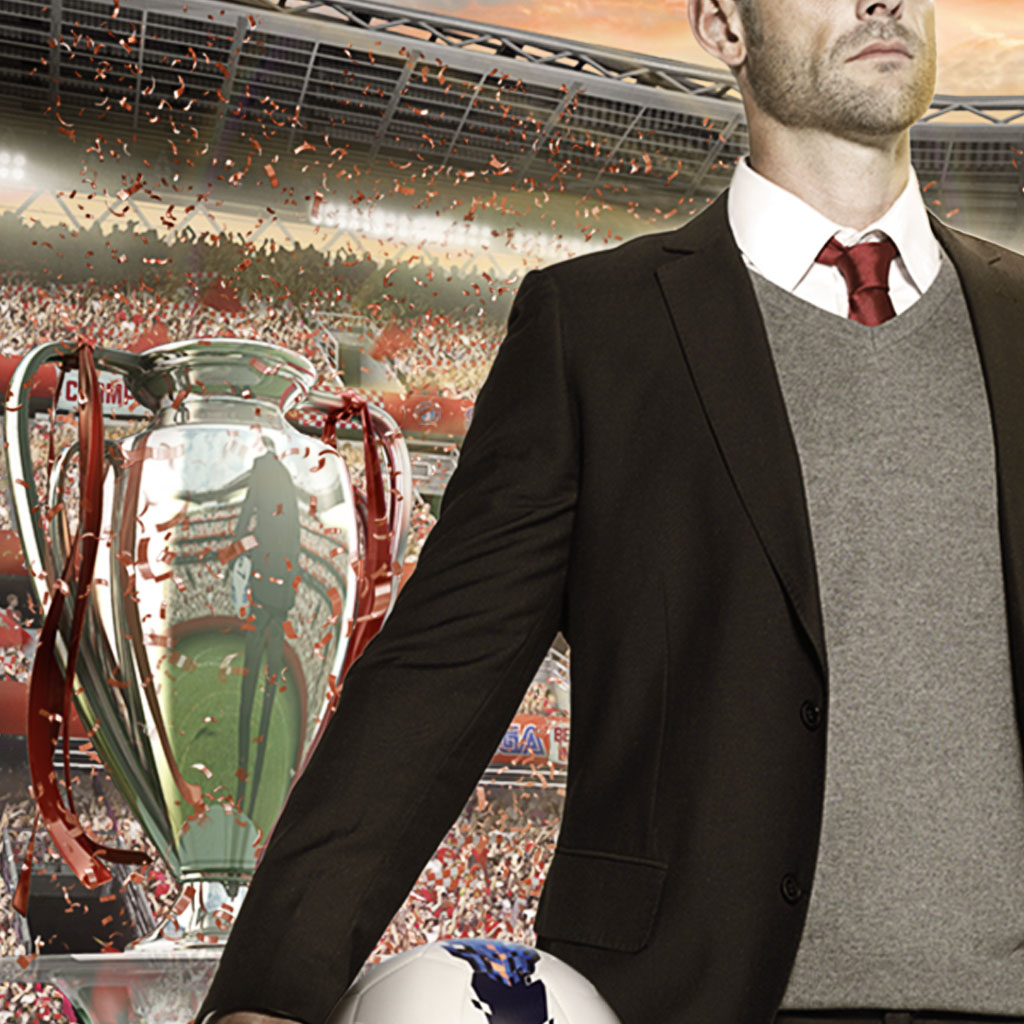 + Universal App
$6.99
Rating:
:: INVOLVING
The best soccer management game on the App Store yet, but it could still do with a few tweaks in time for next year.
Developer:
Sega
Price: $9.99
Version Reviewed: 3.1
Device Reviewed On: iPhone 4
Graphics / Sound
Rating:
Game Controls
Rating:
Gameplay
Rating:
Replay Value
Rating:
Overall Rating:
The
Football Manager
series of games have been responsible for countless 'wasted' hours of free time. I say wasted, but it's actually a fantastically enjoyable way for soccer fans to spend their spare time. On the PC, it's a gripping and in-depth management simulation that continues to add more and more features as the year goes by. On the iPhone or iPad, it's a similarly detailed experience despite a few handy features being omitted such as half time team talks. Such omissions for the most part make for a more streamlined experience - ideal for short play sessions as is expected with a portable device.
The user interface behind
Football Manager Handheld 2012
is simple yet effective, offering intuitive touch and drag controls alongside intuitive touches, too. It'd be easy to make such involved interactions feel clumsy but there's no sign of that here. Spectating matches is cut back somewhat compared to the PC incarnation but it's not too heavily to the detriment of the game, although at times I did feel my level of control was limited. For instance, while new formations can be created before a match begins and very easily with a swipe of a finger, players can't adjust quite so readily midway through a match, instead having to revert to a previously saved tactic. No team talks is also limiting for the power hungry manager.
Fixing such uncertainities is that of the new Challenge mode, however. It's ideally pitched at the gamer with limited time on their hands and wanting a change of pace. The player takes over a club, frequently halfway through a season, and have to change their fortunes in some way by completing an objective. These range from avoiding relegation to overcoming a sudden flurry of injuries to the first time. It adds a great sense of purpose and I'd love to see more added in a future update.
For the US gamer, there's sadly still no sign of being able to play in the MLS but there is now the inclusion of the Corbett Sports Welsh Premier League and Blue Square Bet North & South which I'm sure is way more exciting for many. Ok, perhaps not but it does give experienced players a challenge if they want to work their way up through the British leagues.
Football Manager Handheld 2012 isn't quite a revolution in soccer management but the addition of Challenge mode does go some way to encouraging that idea. It'd be nice to see some more hands on controls mid match in a future edition, however there's no denying that Football Manager Handheld 2012 is the ultimate soccer management title on the App Store. No doubt fans will find themselves frequently missing their train or bus stop thanks to it.