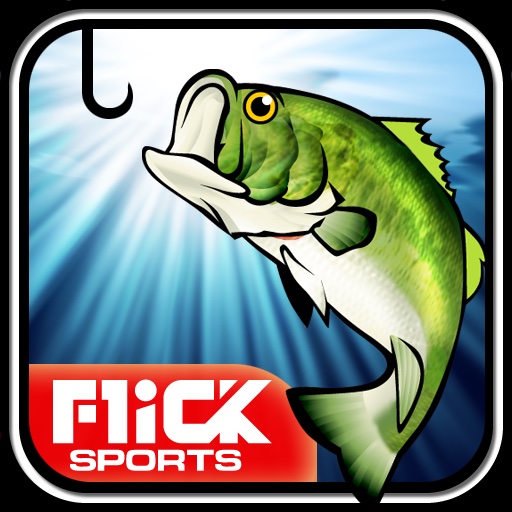 iPhone App
$0.99
Rating:
:: HIGHLY RECOMMENDED
Fancy a nice, relaxing day of fishing?
Developer:
Freeverse
Price: 0.99
Version Reviewed: 1.2
Graphics / Sound [rating:4/5]
Game Controls [rating:5/5]
Re-use / Replay Value [rating:4/5]
Overall Rating:
Who couldn't use a little me time in the middle of the day. Sitting at your desk daydreaming of your weekend fishing trip, wishing you could get away. Well there may be something that can help you pass the time.
Flick Fishing is a great little simulation of fishing. It's all here -- lots of fish, lots of locations. Multiple play modes include a quest mode (new in 1.2), a tournament mode, and free fishing.
The basic play mode lets you go to a location and just fish -- trying to break your records by catching the largest fish. Also new in 1.2 are some great unlockable extras including special fishing modes and a new location.
[youtube wdn4tkETmPc]
Flick Fishing is a good game and if you are a fisherman, you will love it. It's got great graphics and fun play modes. At the current price mode it's a great value. Great for a little break time bathroom fishing escape!