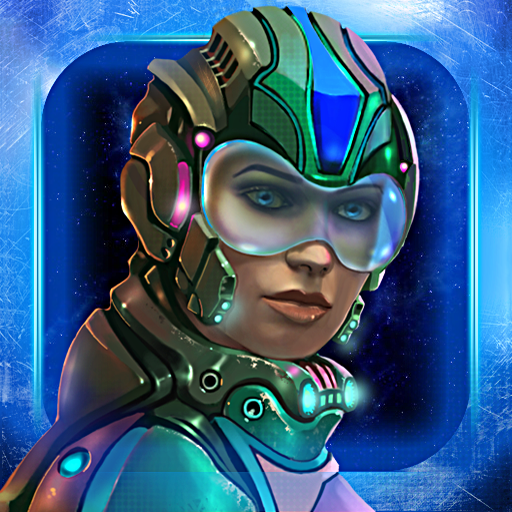 + Universal App
$1.99
Our Review by
Dan Lee
on April 16th, 2012
Rating:
:: PRETTY
Patrol space tunnels and destroy enemy ships!
Developer:
AB Interactive
Price: $0.99
Version Reviewed: 1.0.0
Device Reviewed On: iPad
Graphics / Sound
Rating:
Game Controls
Rating:
Gameplay
Rating:
Replay Value
Rating:
Overall Rating:
Final Space
is a 3D space shooter that sees the player traverse 48 levels worth of transport tunnels and eliminate threats. While the game is undeniably pretty, it also has a number of issues that impact player enjoyment.
The game sees the player take on the role of Atris, a spacecraft pilot. Atris has to patrol the galaxy wormhole tunnels and destroy any threats, be they enemy craft or asteroid.
As with most games in the genre, the player's ship moves forward automatically, so the only controls that need to be managed are moving left, right, up, and down – plus firing weapons.
Final Space gives the player a couple of control options, using either an on-screen D-pad or the iOS device's accelerometer to steer. I found the D-pad to be much more accommodating. The player also has their choice of viewpoints. The third person view shows the entire ship, while first person shows the view from behind the guns.
The first real problem is the total lack of drama. Space shooters are meant to be full of impact and explosions, yet everything in Final Space is rather subdued. The weapons in particular need some work, as they sound incredibly weedy.
Speaking of weapons, they also do barely any damage to incoming asteroids/ships. Yes, they can be upgraded but the game is so stingy when it comes to giving out credits that the player will struggle to progress past a certain point.
The player can buy more credits using real money, but this is not a freemium title so it shouldn't feel like a necessity.
Weapon aiming also feels a bit off. The twisting nature of the tunnels means actually hitting something is sometimes more down to luck than skill, and on occasion it was easier to just crash into the obstacle and blow it up that way.

It's a shame Final Space has these problems, as there is a decent amount of content on offer. Levels all have objectives, be it timed or "destroy X amount of enemies" but the problems mentioned above really kill off any momentum.
[gallery]