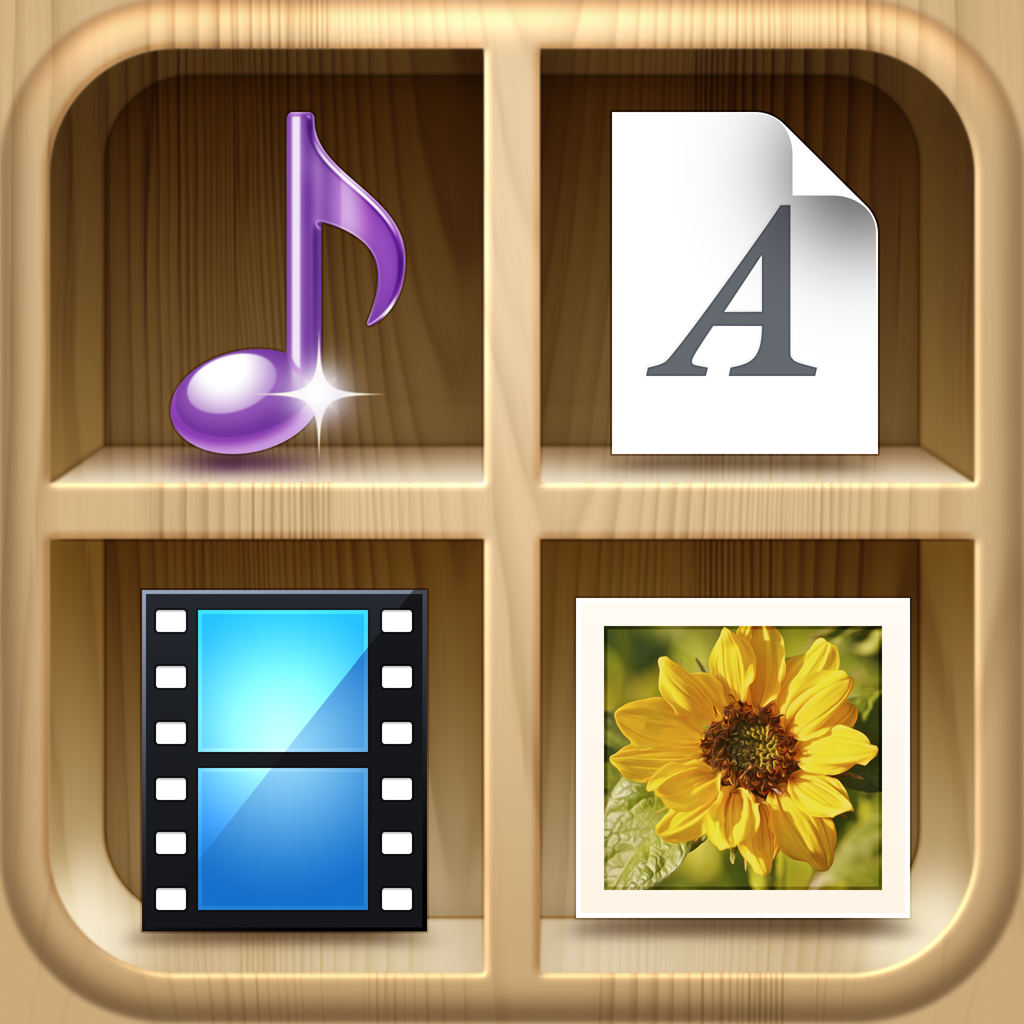 + Universal App
$2.99
Rating:
:: CONVENIENT
Simple and to the point, Files App is a handy way to transfer files between iOS devices and PCs and Macs, as well as view or edit them on the move.
Developer:
Sonico GmbH
Price: $0.99
Version Reviewed: 1.0
Device Reviewed On: iPhone 5
iPhone Integration
Rating:
User Interface
Rating:
Re-use Value
Rating:
Overall Rating:
Files App
is a pretty handy utility to have around on an iOS device. It makes it quite simple to browse as well as transfer files and hardly any set up is required.
Offering a simple and clear interface, the opening screen displays everything the user could need at first glance. Folders and thumbnails of files are pictured, with it down to the user to organize things however they want. A tap of the plus sign, intuitively, leads users to adding content for themselves. It's possible to import photos from the camera roll, as well as get files directly from within the Mail app. I'd have liked the ability to import all my photos at once with a select all button, but otherwise, it's smooth sailing. Adding files from a Mac or PC is just as easy, offering USB based options as well as a way to browse via a web browser. This took no time at all to set up and it was very easy for me to drag and drop files between my laptop and iPhone. Import features are also available via Dropbox, Box and Google Drive.
Once files are imported, it's possible to view them, listen to them or share them elsewhere, depending on the file type. For instance, looking through a written document, I could choose to edit it via a different app on my iPhone, print it out, or simply just read it. Photos come with similar options and there's a simple music and video player, too, all with AirPlay features. Zipping functionality is there, too, for those increasingly rare moments where compression is vital. In each case, Files App is quick to respond to requests.
It's a simple app to get to grips with but that's precisely why Files App works well. At a time when people have increasingly larger storage space on their iOS devices, it's a great app for turning an iPhone or iPad into a useful storage device as well as all singing, all dancing productivity tool.