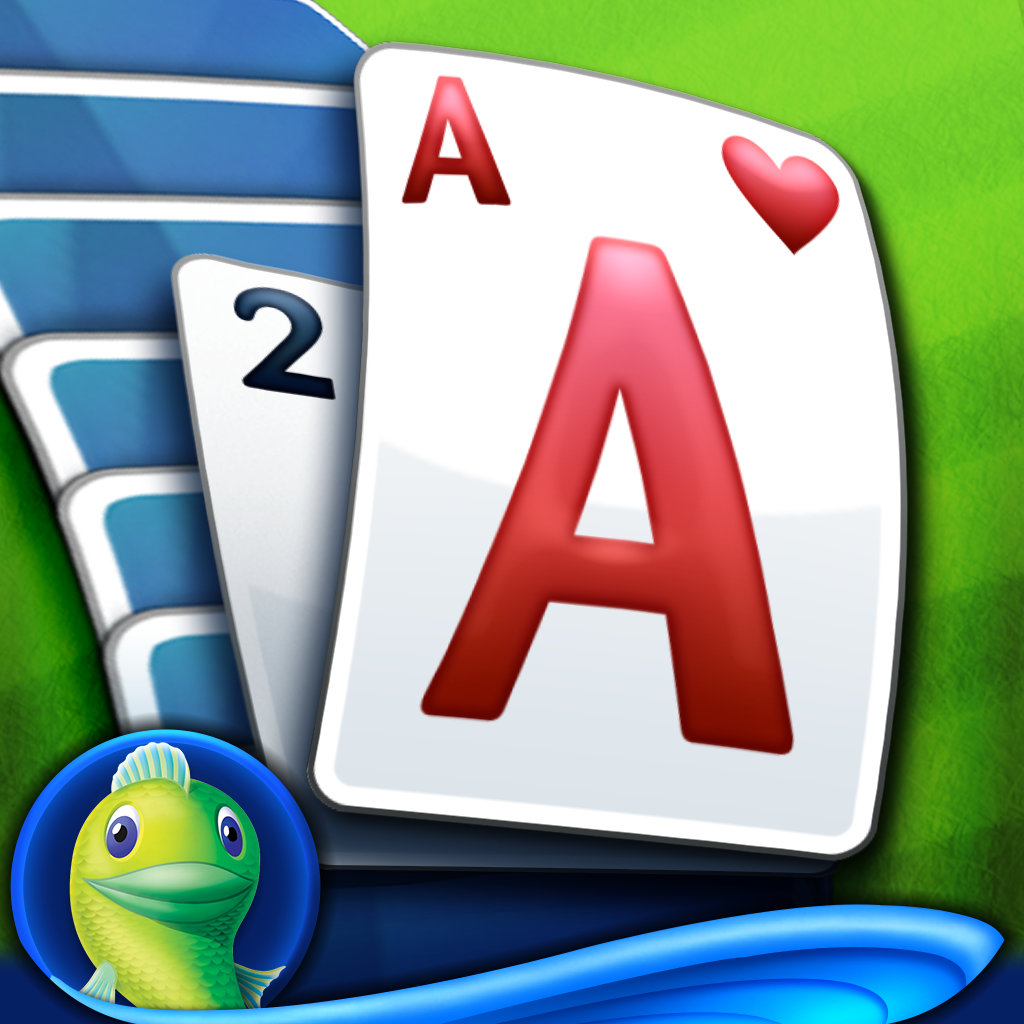 iPhone App
FREE!
Rating:
:: TEMPTINGLY FUN
A freemium solitaire game that makes it all too tempting to buy new level packs.
Developer:
Big Fish Games
Price: FREE
Version Reviewed: 1.0.1
Device Reviewed On: iPhone 4
Graphics / Sound
Rating:
Gameplay
Rating:
Playtime
Rating:
Replay Value
Rating:
Overall Rating:
In all my time playing iOS games, I've never been quite so tempted to buy an in-app purchase as I was while playing
Fairway Solitaire
. This isn't because there's so little content bundled with the free version (there's enough) but because it's so addictive that I didn't want to stop playing. For a game that's essentially a twist on card game solitaire, this is praise indeed.
As the name suggests,
Fairway Solitaire
is a version of Golf Solitaire, a classic variation on the card game that everyone knows and loves. The difference here is that rather than create suits such as in regular Solitaire, the player must score runs by clearing the card deck using the least amount of moves. Once the pile of cards run out, the par is determined and the player moves onto the next hole. At the end of the course, a star rating out of three is offered as a way of encouraging players to master the stage.
Further variations come in the form of the golf themed bonuses and hazards. Wild cards pop up randomly which can provide either useful bonuses or hindrances. Iron cards can also be uncovered which can be used instead of a card from the stack. Water hazards and sand traps also emerge which require the clearance of cards in a specific order.
It's all pretty simple stuff, ably explained through a brief hands-on tutorial. Cards only have to match by number rather than by suit, making runs slightly easier to achieve but never less than satisfying. Golfing terminology describes how well the player is doing, frequently tempting the player into restarting the course just to get even more under par.
As a big Solitaire fan, I found myself struggling to tear myself away from perfecting each of the 24 free holes and I'll certainly be investing in future courses that are unlocked through $0.99 in-app purchases. It's one of those rare games that makes time go speeding past. It might not take long to complete the free courses but it's hard to begrudge putting the money down for new courses, especially for the Solitaire fan.