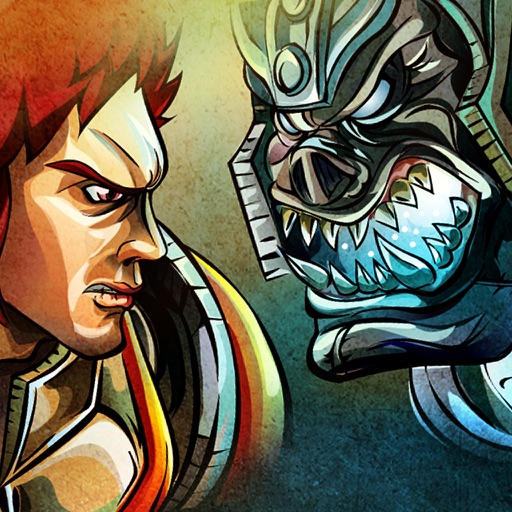 iPhone App
$1.99
Rating:
:: HOOKED
I'll never know why I keep on playing Epic War 3, but something about it is preventing me from putting it down.
Developer:
Menara Games
Price: $1.99
Version Reviewed: 1.0.0
Graphics / Sound
Rating:
Game Controls
Rating:
Gameplay
Rating:
Re-use / Replay Value
Rating:
Overall Rating:
From the creators of the fantastic Defender Chronicles comes Epic War 3, a new castle defense/RPG/action game that will certainly please fans of the genre(s).
In a nutshell, Epic War 3 consists of many one on one battles against other wannabe rulers of the kingdom. Each battle has you on the left side and the enemy on the right, both with troops coming out at rapid pace. Unlike other games in the genre, units come out automatically when they are ready, giving you one less thing to worry about in battle. All you really have to do is choose to attack or retreat, and then use your nifty arsenal of magic to turn the tides in your favor.
The units and magic in Epic War 3 are all card based, meaning that each troop type and magic type is designated by a card, each of which can be upgraded five times. By winning levels and beating the game multiple times, you gain troop and magic cards that you can use in combat. The roster of units and magic is quite large, but you only get six slots for each. To make things fair as you progress through the game, you have a set amount of mana that you can spend on card placement. This means that even if you have a beastly demon in your deck, you may have to sacrifice adding additional unit types because of the units massive mana allocation cost.
Like most games, the key to building your army is to find some kind of balance. By the end of the game you'll have enough mana to assemble an army of only the most powerful units, but each unit type has its own limit to what can be on the screen at the same time. For example, you may be able to use a fire demon in your deck, but it takes up a ton of mana and can only be in play on at a time, whereas the little goblins throw out 35 on a screen at once and free up mana space for other units or magic.
It all sounds like a tedious amount of micromanagement, but the game is really quite simple. Unfortunately, it's this ease of play that will leave some a bit bored. More than once I caught myself nodding off during play, and when I was fully alert the game was defeated in a snap. After beating the entire game 4 times (I know: insane), I lost only 2 battles, and both were because I stopped paying attention in critical moments.
Just to clarify, the reason that I played four times through is because the game raises the difficulty a bit and all of your upgrades hold from play to play. After your 3rd or 4th play through, all of your units start coming out a their max level, and a few of the battles become slightly challenging. Not incredibly hard, but any amount of difficulty is a cause to celebrate.
Even with the alarming lack of difficulty, I found myself coming back to Epic War 3 even after I should have gotten my fill. It is obviously less of a challenge (and possibly less fun) that many other games in the App Store, but it is so incredibly easy to pick up that I just had to keep playing every time I looked at my iPhone. I liken Epic War 3 to Corn Nuts. Nobody really likes Corn Nuts, but once you get a hold of them you really just can't stop eating. It's really quite absurd.