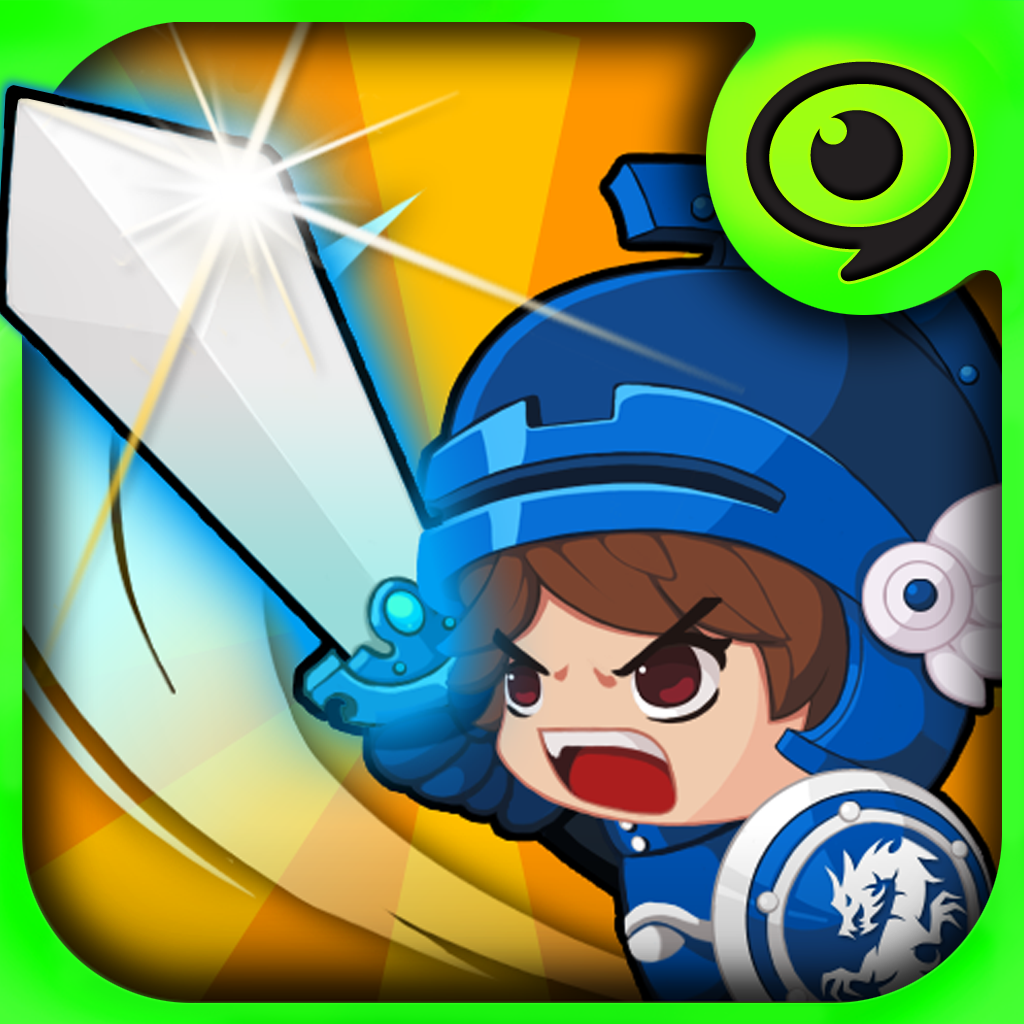 + Universal App
FREE!
Our Review by
Rob Rich
on July 30th, 2012
Rating:
:: WALK THE LINE
It may not be the first strategy/party-focused/line-dragging RPG, but it just might be the best.
Developer:
GAMEVIL Inc.
Price: FREE
Version: 1.0.0
App Reviewed on: iPhone 3GS
Graphics / Sound
Rating:
Gameplay
Rating:
Playtime
Rating:
Replay Value
Rating:
Overall Rating:
It's darn near impossible for me to look at
Epic Raiders
and not think of Mika Mobile's
Battleheart
. It's got the cute RPG archetypes, the focus on class-based strategies, and even the line-dragging movement controls. But while the inspiration is obvious, it also manages to improve upon the formula quite a bit.
Epic Raiders is all about the two L's; levels and loot. Players control a party of up to four adventurers and will have to utilize each of their unique individual skills to survive ever-increasingly difficult waves of hostiles. Some stages may yield new items, some may not, but they all grant money and experience which are both required to make these warriors more formidable. And assuming the "campaign" battles aren't enough, there's also the option to take on special dungeons for greater challenge and prizes.
Being able to fine-tune an adventurer's skills and equipment to fit a specific role and craft the ultimate party is great and all, but I hate it when the special gear doesn't actually show up on the character. Thankfully that's not the case here as every piece of equipment (helmet, weapon, etc) is visible once it's equipped. It's a simple thing, but I still have to give GAMEVIL credit for incorporating the visuals into character customization. It's also nice to see a revamped control scheme that makes unit selection and direction much easier. Dragging is still an option, but now players can tap on a character and then tap a destination to move them as well. Or they can tap the character's portrait at the top of the screen. It makes selecting and moving in the heat of battle much more manageable.
But while
Epic Raiders
does refine the controls quite a bit, they're still not perfect. I've had more than my fair share of selecting the wrong character by mistake or moving the wrong one when I
thought
I'd selected someone else. It's also a shame that so many of the more impressive armor sets can only be bought with stars (i.e. special money). Stars take a while to earn, and many of the individual pieces of these sets can cost hundreds to thousands of them.
Epic Raiders certainly isn't the first of its kind, and probably won't be the last, but for the moment it's probably the most fully-realized rendition. The controls – while still imperfect - are easier to use and being able to outfit characters with awesome-looking gear, then send them off to assist friends or complete strangers, brings a imparts a sense of pride for all that time spent customizing. Overall I'd say it's a tactical win.