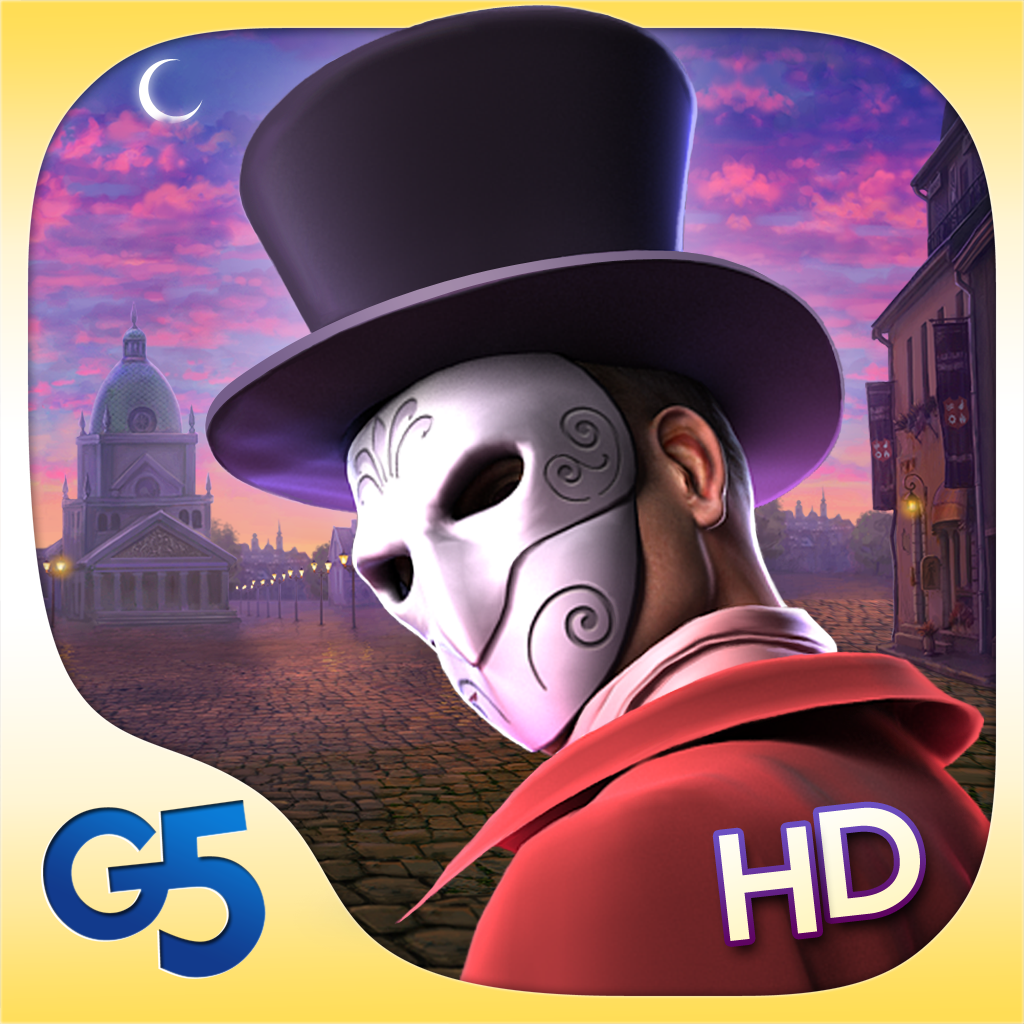 + Universal App
FREE!
Rating:
:: ENJOYABLE CASUAL ADVENTURE
Offering a fun mystery in need of solving, Elixir: The League of Immortality is an entertaining casual adventure game.
Developer:
G5 Entertainment
Price: FREE ($6.99 to unlock full game)
Version Reviewed: 1.0
Device Reviewed On: iPad 2
Graphics / Sound
Rating:
Game Controls
Rating:
Gameplay
Rating:
Replay Value
Rating:
Overall Rating:
Offering quite the enjoyable adventure gaming experience, Elixir: The League of Immortality is a fun ride for casual gamers seeking a mixture of Hidden Object scenes and puzzles that need solving.
The story centers around the death of the mayor of a small town. There are still supernatural elements as the name would suggest, but
Elixir: The League of Immortality
feels ever so slightly more regular than most titles in the genre, and it suits it. Talking to other characters benefits it by adding more personality than is usually the way.
It's the strength of the puzzles that will keep players happy, though. The Hidden Object scenes are quite satisfying, proving clear and far from convoluted, but the puzzles around it are the best of the bunch. Some are quite typical; requiring the placement of cogs in the right place for instance. Others, however, involve a bit more thought such as a code-breaking puzzle that determines how to unlock a series of locked drawers. It's an enjoyable mix of puzzle types, ensuring that interest is retained most of the time.
As is often the way there's a selection of different difficulty modes, each affecting things such as how fast the hints button refreshes. For clues as to where to go next it's all pretty fast, but waiting for help or a solution during a mini-game can take quite a while. Of course, it's always more satisfying to figure things out the conventional way anyhow.
While Elixir: The League of Immortality won't win any prizes for its looks with its typical slightly dated appearance, such enjoyable puzzles will maintain many players' interest. It fits into that niche between Hidden Object titles and more mainstream adventure gaming well.