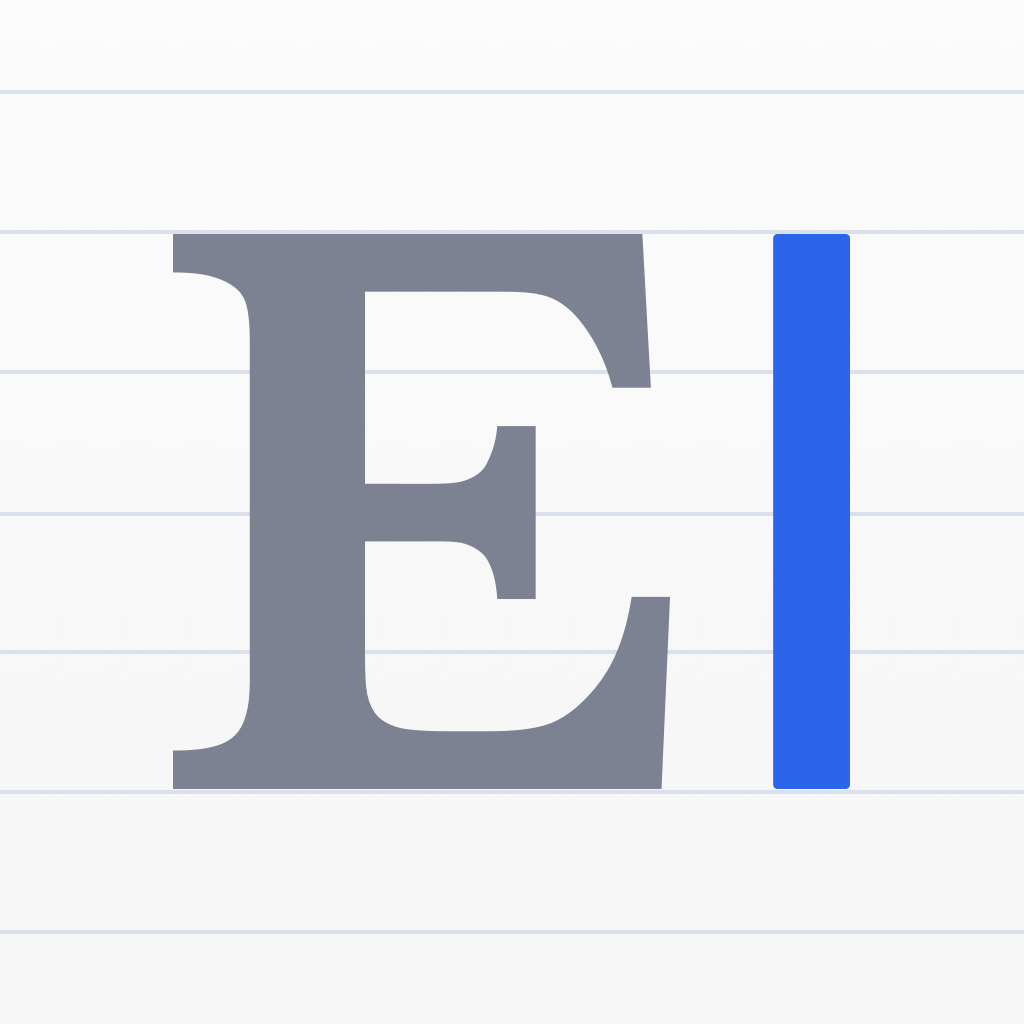 + Universal App
$4.99
Rating:
:: NOT PERFECT, STILL GOOD
A simple text editor with the built-in power of Dropbox syncing. Not quite perfect, but still very useful.
Developer:
Second Gear Software
Price: $4.99
Version Reviewed: 1.0
iPad Integration
Rating:
User Interface
Rating:
Re-use / Replay Value
Rating:
Overall Rating:
This is one of the most useful Apps to hit the App Store this week. While it is simple, it does one thing really quite well. Elements is a simple text editor for the iPad with built-in syncing to your Dropbox, so you can share text documents instantly between your iOS device(s) and computer(s).
Searching for a good text editor for the iPad isn't difficult. They all do what they're supposed to do fairly well, save text. However, what Elements does is take it one step further, and automatically syncs your documents into your Drop Box. This means that you'll be able to edit and save the same text document from anywhere, instantly, without having to remember to re-upload anything, or move documents around on your PC.
Upon startup, Elements creates an 'Elements' folder within your Dropbox, and will automatically upload and sync any text documents you create within it (or add to the folder on your computer). Keep in mind you can only edit and sync documents within this folder. While I did find that the sync pretty much worked instantly, as quickly as Dropbox usually works any ways, I did find a sort of glitch when it came to saving/uploading documents that were created while you're not online.
Not everyone has an iPad 3G, and some of us aren't always on Wifi, so I take usability of an App offline very seriously. While it was simple to create and save a document offline on my iPad, once the App was restarted when I was online, and it synced with Dropbox, it appears as though my new document disappears. However, when you refresh or reload the App once more (you can also go into another document and back out again) it appears, saved and perfectly fine. While I don't like this, its not too big of an issue as the document is still saved, just more bothersome than anything.
There are a couple of settings worthy of note within Elements. Obviously they are simple, but the ones that need to be there, are, like viewing settings, including font size, background and font color. There is also document information such as last modified information, word and character counts. This would be particularly useful if you wanted to use this app for something like NaNoWriMo, especially with the 'scratchpad' where you can keep in-app notes within your documents.
In conclusion, despite a couple of bugs, this simple, easy to use text app is a must. If you've not yet gotten a word processing app on your iPad and are looking for something simple with the very useful extra feature of syncing cross-device, this is definitely for you.
[gallery size="thumbnail"]