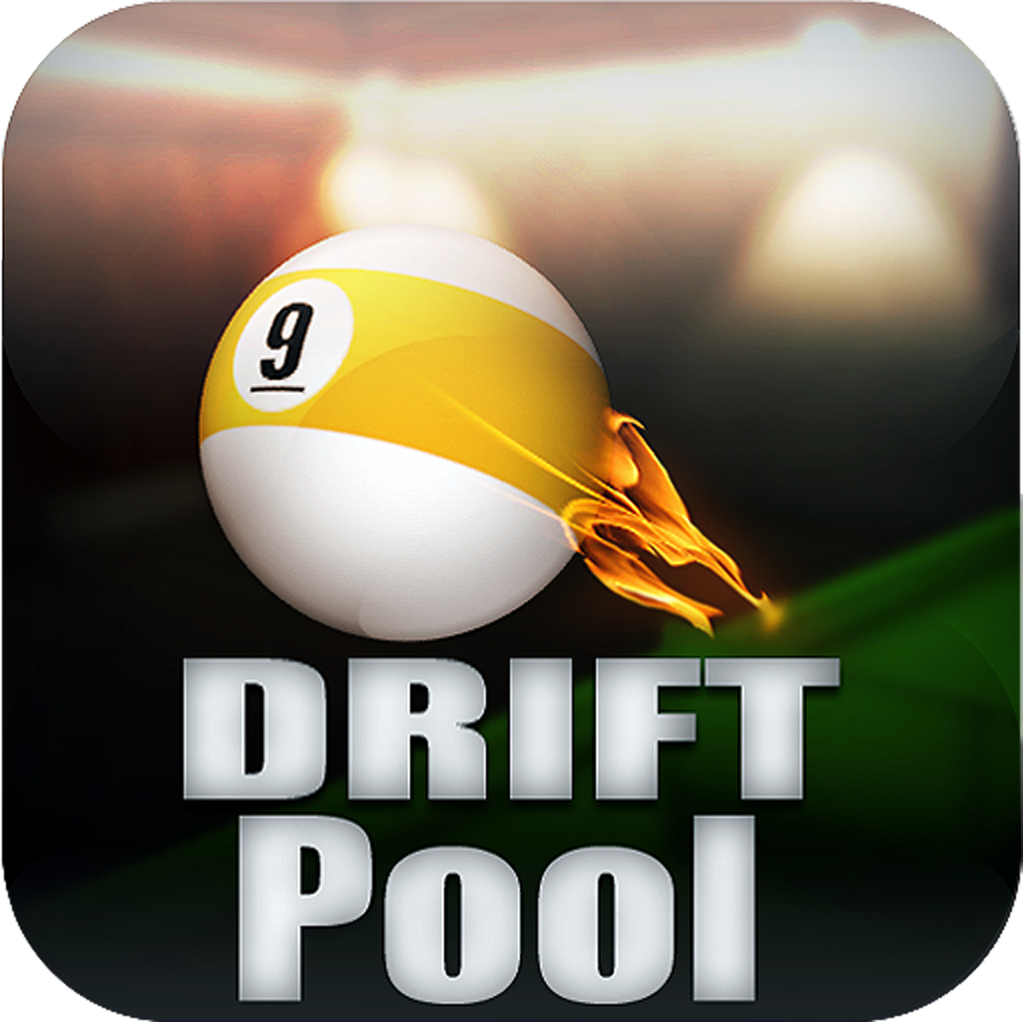 + Universal App
$0.99
Rating:
:: SEVEN BALL
Drift Pool is as good a way as any to get one's pool fix on the go.
Developer:
Hair Trigger Games
Price: $0.99
Version Reviewed: 1.0
Device Reviewed On: iPhone 4S
Graphics / Sound
Rating:
Controls
Rating:
Gameplay
Rating:
Replay Value
Rating:
Overall Rating:
Getting a group of friends together for a game of pool can be fun but spending hours watching people whiff shot after shot trying to sink just one ball can put a serious damper on the whole experience. While it may not be the most social game,
Drift Pool
presents pool in very convenient, bite-sized packages. It just needs a little more personality.
Those expecting Drift Pool to offer a full game of billiards will be disappointed. Instead, the game consists of 18 short and tough pool challenges with the promise of more on the way. While these challenges usually have players knocking around little more than three or four balls, the focus on a tight single-player mode allows the game's tables to be crazier and more varied than their real-life counterparts. It's one thing to push balls around a big, open space, but Drift Pool has players navigating all kinds of twists, turns, and hills to make shots. Not to mention the booster strips, launch pads, and other outlandish obstacles to account for.
It's a shame then that this kind of mini-golf sensibility isn't reflected in the game's visual style. The Unity engine features accurate physics and puts out technically impressive, mildly colorful, 3D recreations of pool tables. However, this drab and boring realism unfortunately stifles the game's creativity, the thing that makes it fun and unique compared to real pool. As for the music, while some tracks are better than others, most are these MIDI country songs that are best left muted.
Luckily, the emphasis on realism actually enhances the game's controls. Player make shots using a two-finger method where one finger aims and locks the cue stick while another swipes up and down to determine the shot strength. After some practice, this control scheme becomes really precise and players will get into a nice, satisfying rhythm reminiscent of actual pool, even in the way shots are sometimes made accidently. When shots do go wrong though, it always feels like the fault lies with the player, not the game, and instead of being frustrating this encourages amateur hustlers to get better. Plus, the mulligan feature means bad shots can be undone anyway.
Drift Pool may have some unfulfilled creative potential but that's not the worst problem a game can have. As it stands now, this breezy, casual take on pool will do just fine.
[gallery size="thumbnail"]