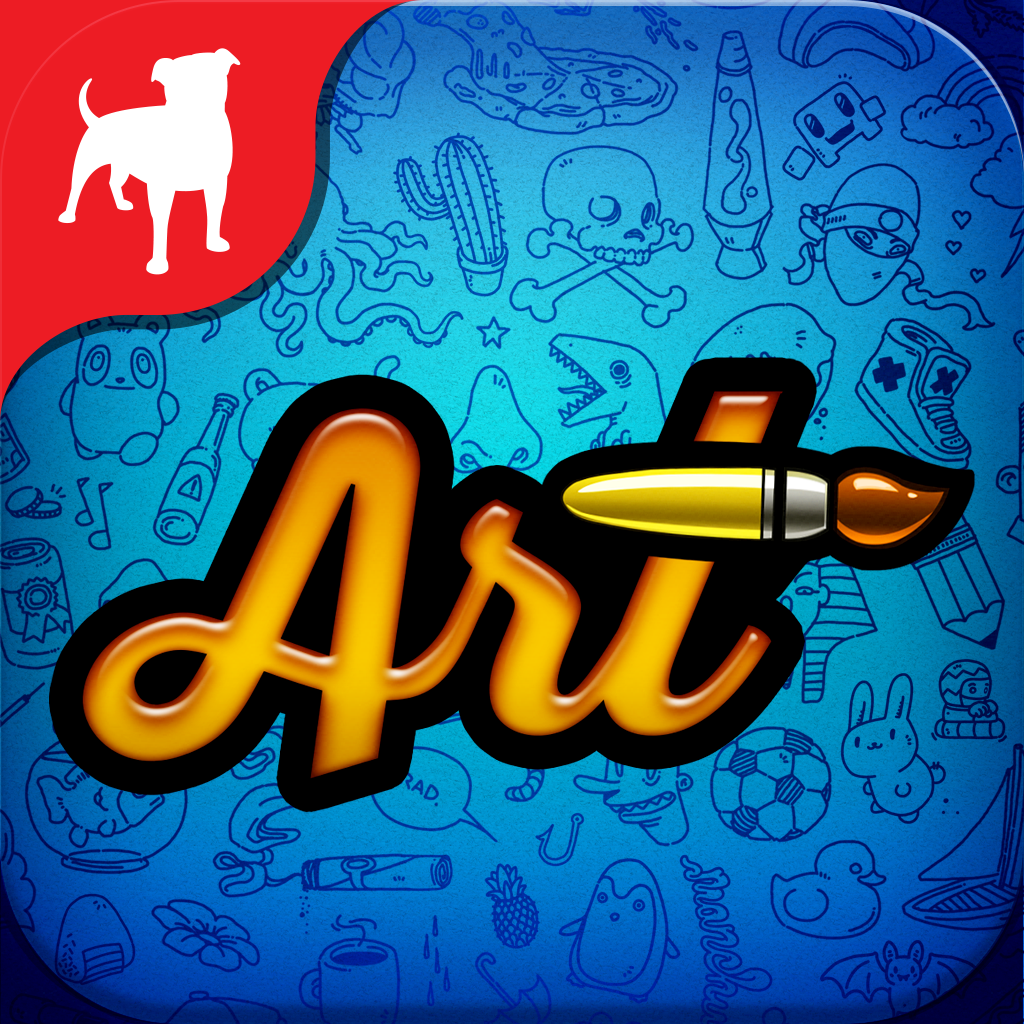 + Universal App
$0.99
Rating:
:: PICTIONARY-ESQUE
The best drawing game on the App Store gets a sequel, and it's even better than ever.
Developer:
Zynga
Price: $0.99
Version Reviewed: 1.4.8
Device Reviewed On: iPhone 5
Graphics / Sound
Rating:
Game Controls
Rating:
Gameplay
Rating:
Replay Value
Rating:
Overall Rating:
I'm very, very bad at drawing. Stick men are about my limit, despite trying my best to improve over the years. Fortunately, such an impediment hasn't stopped me enjoying
Draw Something
since its release last year. Like all big franchises, there's got to be a sequel though, right? Meet
Draw Something 2
. The basic principles are the same as its predecessor but it's been refined and improved, thanks to a mixture of new features and a superior interface.
Players can still just dive in and enjoy a
Pictionary
-style experience with random players or their friends via Facebook or the iOS Contacts list, but there's a little more going on. For one thing, themes are a fair bit more varied assuming the player doesn't mind spending in-game coins on using them. Drawing itself has seen some additions, in the form of new stamps to apply textures and shapes, as well as sparkly effects and watercolor appearances. Stamps in particular are great for the artistically challenged. All of these cost money but it's simply gained through regular sessions of the game, or through spending a few cents via the in-app purchase option.
Further new functionality comes from the social features of Draw Something 2. Players can share their creations with friends in a system that bears some basic resemblance to Instagram. This news feed is great for viewing stunning drawings, as well as following celebrities or other people of interest. It's ideal for inspiration or, in my case, wishing one could draw as well as some of the artists featured.
This gallery of images is further enhanced by the option to 'free draw' an image, simply to show off to friends and other users, or just to practice with new tools. It's quite easy to bypass all this, though, if the player just wants to concentrate on the basic game.
Together, it's a fun experience and one that offers plenty of reason to come back for more. Sure, the same kind of problems of before are still there: waiting for the other random player to complete their move and struggling to be 100% accurate with one's finger, but they're pretty minor. Draw Something 2 is a great time waster throughout the day and one that completes the already great original experience.