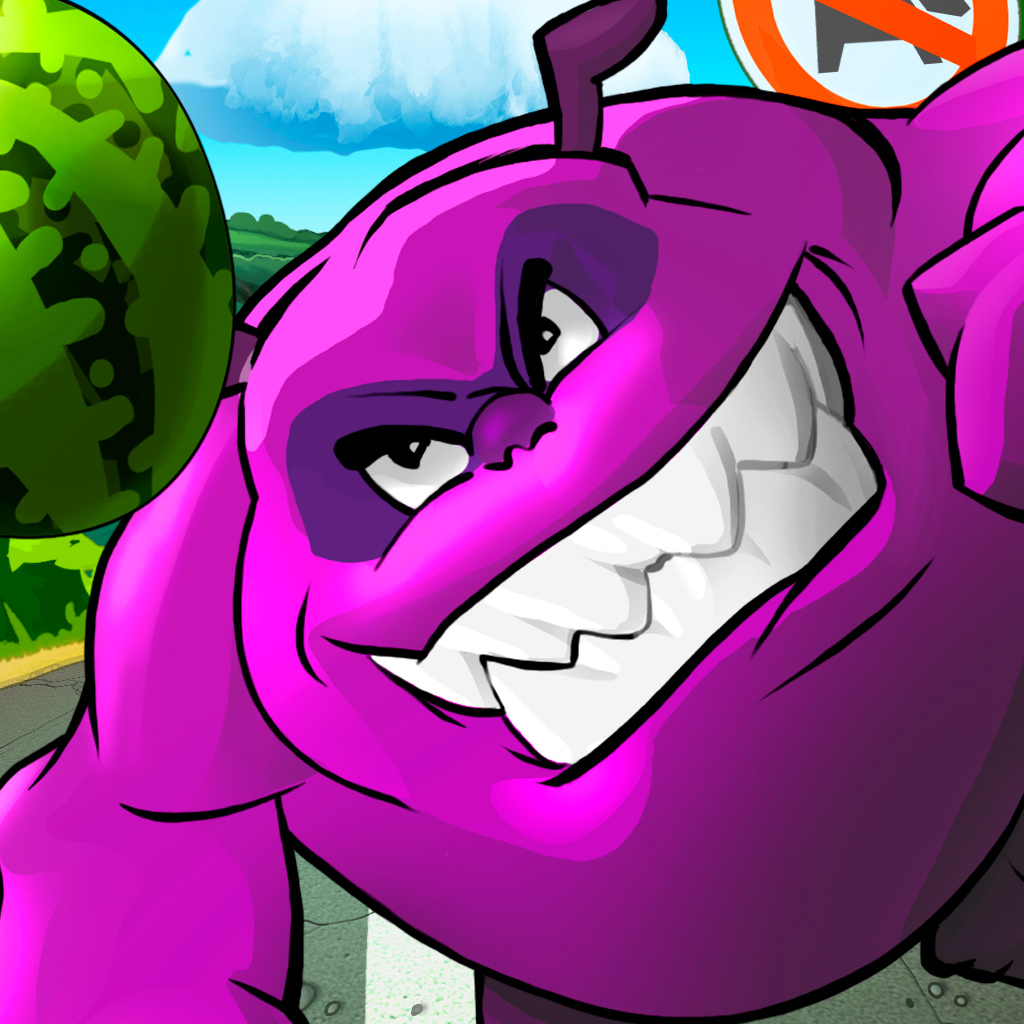 + Universal App
FREE!
Rating:
:: WOOFING FUN
Although entering the saturated endless-running market, Dog Monster manages to have enough redeeming qualities to make it a worthy play for anybody!
Developer:
Brite Kids
Price: Free
Version Reviewed: 1.0
Device Reviewed On: iPhone 4
Graphics / Sound
Rating:
Game Controls
Rating:
Gameplay
Rating:
Replay Value
Rating:
Overall Rating:
Dog Monster is the latest addition to the now crowded 'endless-running' game type on the App Store, but with it's fresh approach to the genre can it overtake fan favorites such as Temple Run 2 and Jetpack Joyride?
In Dog Monster, players assume the role of 'Dog Monster' and must jump, run and collect in order to amass enough coins for 'Dog Monster' to morph into an actual monster. Once 'Dog Monster' has become a monster, players no longer have to strive to avoid the fruits as the monster incarnation of the dog can eat them with ease.
This game can easily be described as a hybrid between Jetpack Joyride (largely due to it's one-touch control scheme) and Fruit Ninja (thanks to the colorful and beautifully designed fruits presented to the player throughout the game). As I just said, the fruit in the game is stunning to look at - and this trait carries over to the rest of the in-game elements. Everything from the colorful backdrops to the boldly-colored Dog Monster make this game easy on the eye to say the least! The easy-to-pick-up and difficult-to-master control scheme also make this game all the more enticing!
Players (myself included) who are self-confessed Jetpack Joyride addicts may find the similarities between these games quite jarring. I was able to see past it thanks to the different control scheme, but I can definitely see some players thinking that they have played this game before.
One of my favorite features of the game is the "Pick 2" option that players are given once they die. Basically, players are presented with a pinboard with six different sheets of paper on them. From here, if the player is lucky, they could possibly select two of the same options, in which case whatever is printed on the note is awarded to them. These bonuses range from bundles of coins to head starts. There is also a store available in-game. From here players can upgrade Dog Monster's abilities in order to make him into the ultimate fruit chaser. These upgrades can range from increasing the number of fruits per game, to lengthening the duration of the coin magnet.
Although Dog Monster is entering a now-saturated market, and it does bear similarities to other endless-running games - the fun gameplay and fresh control scheme definitely lend it enough kudos for it to be a very fun and enjoyable game for fans new and old of the endless-runner genre.