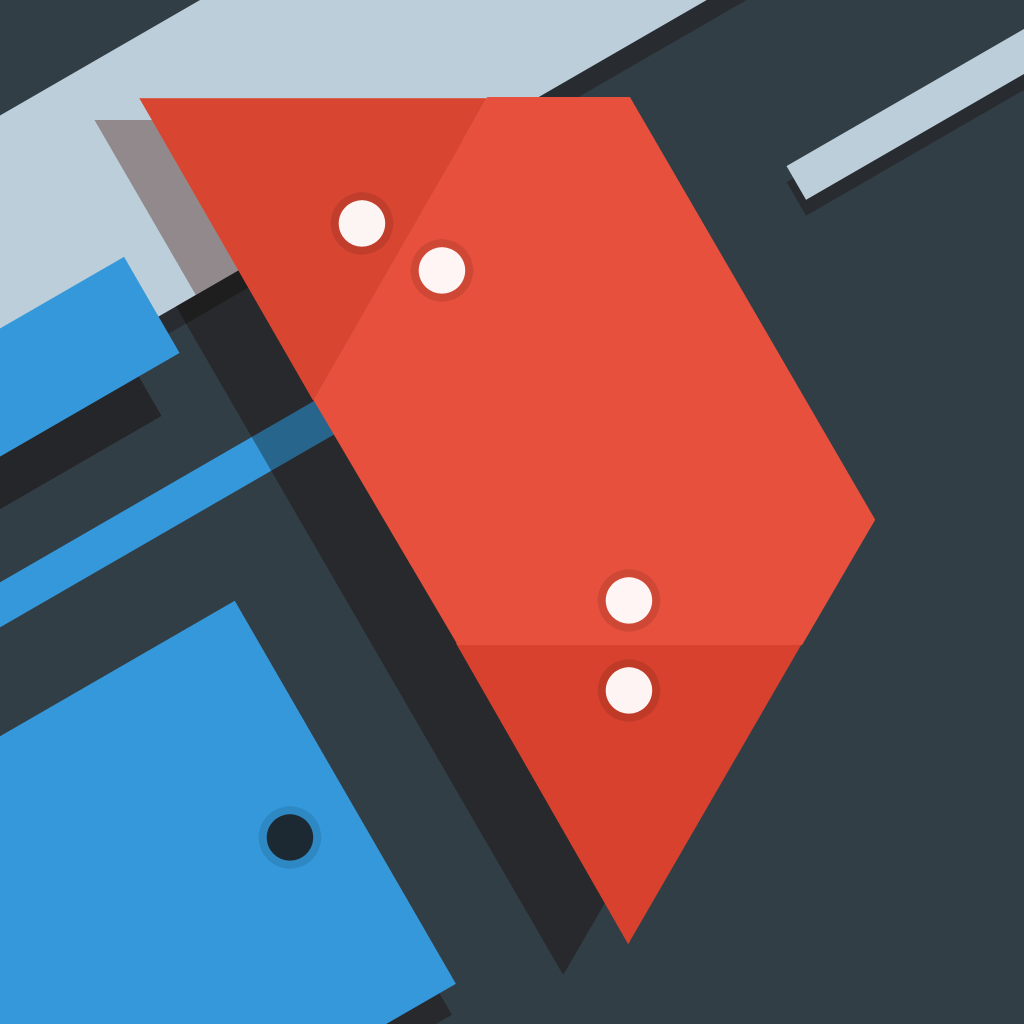 + Universal App
$1.99
Rating:
:: MINIMALISTIC MANIPULATIONS
Simple to look at and learn to play, Division Cell is quite a satisfying puzzle game all about symmetry.
Developer:
Evgeni Gordejev
Price: $1.99
Version Reviewed: 1.01
Device Reviewed On: iPhone 5
Graphics / Sound
Rating:
Game Controls
Rating:
Gameplay
Rating:
Replay Value
Rating:
Overall Rating:
Tapping into that stylish vibe that befits minimalist puzzle games so well, Division Cell is a fairly classy brainteaser - albeit one that's perhaps a little too easy to fool with trial and error.
Each level provides a series of flat, paper-like shapes, each of which need to be made symmetrical once more. This is done fairly simply, but that doesn't make it easy every time. It's possible to tap on the edge of each shape, where white or black dots lie, to manipulate it - thereby causing it to spring back or forth. This changes the shape, as well as those surrounding it. It's a fairly clever process, although it is one that can be stumbled around by randomly tapping on the shapes and seeing what changes.
At first it's mostly squares that must be formed from such images, but soon enough other shapes such as triangles and wedges open up, too.
Division Cell
gradually introduces these concepts, as well as the existence of black holes which change how shapes react to their manipulation.
As a guide, the correctly placed shape changes to a stripy pattern to indicate how close the player is to completion. It's a handy visual cue. Upon finishing each level, players are given a series of stars depending on if they've completed the stage quickly enough and within a certain number of moves, giving some point to replaying a stage.
In all, there are 140 levels, as well as two extra modes of play - Time Attack and Endless Mode, ensuring that value for the money is certainly here. Division Cell doesn't quite have that immediate hook, proving fun but not necessarily gripping, but it's a pleasant puzzle game. Play it properly, rather than bluffing, and it's quite rewarding at times, too.