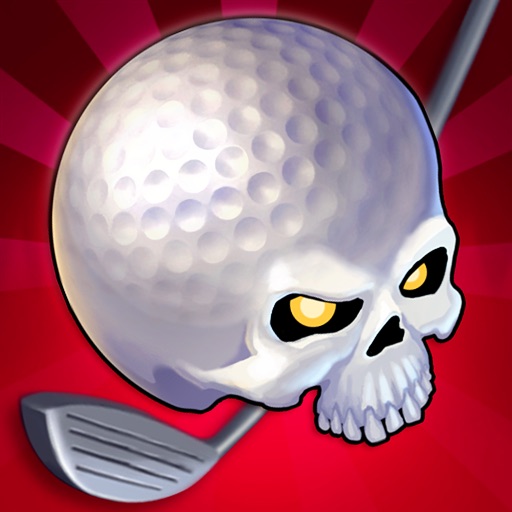 + Universal App
$0.99
Rating:
:: SLIGHTLY SHANKED
Who knew that a sport that requires players to carry a stick could actually be so deadly? Find out if this shot is down the middle of the fairway or a bit more askew of center.
Developer:
Ayopa Games LLC
Price: $0.99
Version: 1.0
App Reviewed on: iPad 2
Graphics / Sound
Rating:
Game Controls
Rating:
Gameplay
Rating:
Replay Value
Rating:
Overall Rating:
I'll bet that when the forefathers of golf were first traipsing through the unkempt fairways of St. Andrews they would have never imagined that the sport would bloom into the juggernaut that it is today. Just as assuredly, I would be willing to bet that they would never believe that their sport would lay the seeds that would bear fruit in the form of the new iOS game,
Death Golf
. Though the name is more of a misnomer, given that it more replicates mini-golf than the full on sport, this title would most likely leave them shaking their heads in dismay.
Imagine what would happen if a game of miniature golf took place in a petting zoo, teaming with rabid, unpenned wildlife. This is essentially the setting for Death Golf. In this demented world, the player is just as concerned with hitting the ball as they are with defending themselves from incoming attack. As such, in a twist not usually seen in golf games, players must actually navigate the hazardous environments in order to reach their ball and line up the next shot.
Combos are the name of the game, helping to increase the value of each shot incrementally. The trick is that if it takes too long to get the ball, if animals manage to maim the golfer, or if death somehow grasps the player's life in its cold, hard fingers, then the combo bar is reset and the value of the shot is muted. Overall, the goal is to complete each hole at least at par, which will in turn unlock the next hole. Tread lightly when speeding to the next shot because anything from bear traps to highway traffic (yes, you read that right) like to reach out and rip your life away.
As amusing as this hybrid of golf balls and genocide may sound, the implementation is less than ideal. While there is plenty of fun that can be found on these fairways, the lackluster production values and somewhat aggravating traversing mechanics can lead to unnecessary frustrations.
Though Death Golf shows early promise, the lack of variety, repetitive mechanics and frustrating movement controls hold it back from reaching its aspirations. As far as arcade mini-golf games go you could do far worse, but unfortunately you could do better as well.
[gallery]