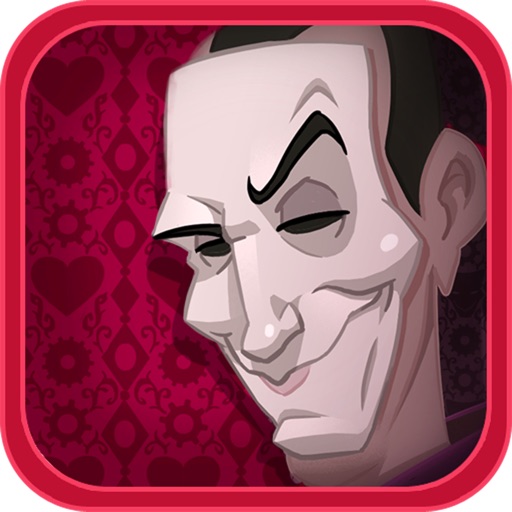 + Universal App
$0.99
Rating:
:: CEREBRAL CHALLENGE
The Curse is a collection of challenging but enjoyable puzzles, each more fiendish than the last. There's a fun story within too!
Developer:
Mojo Bones
Price: $0.99
Version Reviewed: 1.0
Device Reviewed On: iPhone 4
Graphics / Sound
Rating:
Game Controls
Rating:
Gameplay
Rating:
Replay Value
Rating:
Overall Rating:
I've been pretty excited by the prospect of
The Curse
since its announcement
earlier this year
so it's great to be able to say that it's as good as hoped. The nearest comparison I can make to other games is that
The Curse
is a lot like an iOS version of the
Professor Layton
series, hearty praise indeed.
Players are tasked with the job of solving 100 different puzzles in order to banish the evil, and very creepy, Mannequin. These puzzles are logical in nature, the kind of brain teasers that puzzle fans have enjoyed for decades in one form or another. They hold up admirably well here, also. There's a gradual learning curve, both aiding the player in progressing and also preparing their brain for the right kind of mindset needed to beat the game. I'll admit this now, I haven't beaten the game. It's tough after a while but keeps me itching to return for more.
Puzzles are frequently simply laid out. While one challenge might involve solving a riddle, another requires jigsaw solving skills by manipulating shapes. Others involve sliding blocks, timing conundrums or dividing up a number of colored balls with only limited lines. It's a fun and varied selection that ensures everyone will enjoy certain strengths as well as succumb to their logic puzzle based weaknesses. The addition of timing based challenges that require fast reactions mixes things up nicely.
Much like the Professor Layton series, The Curse works well either in short or extended doses. It's also the kind of game that will keep players happy for quite a while as I'd be impressed if anyone manages to complete it particularly quickly. It's a fantastic cerebral challenge, simply put, and the story and high presentation values merely add to the full ensemble of greatness.