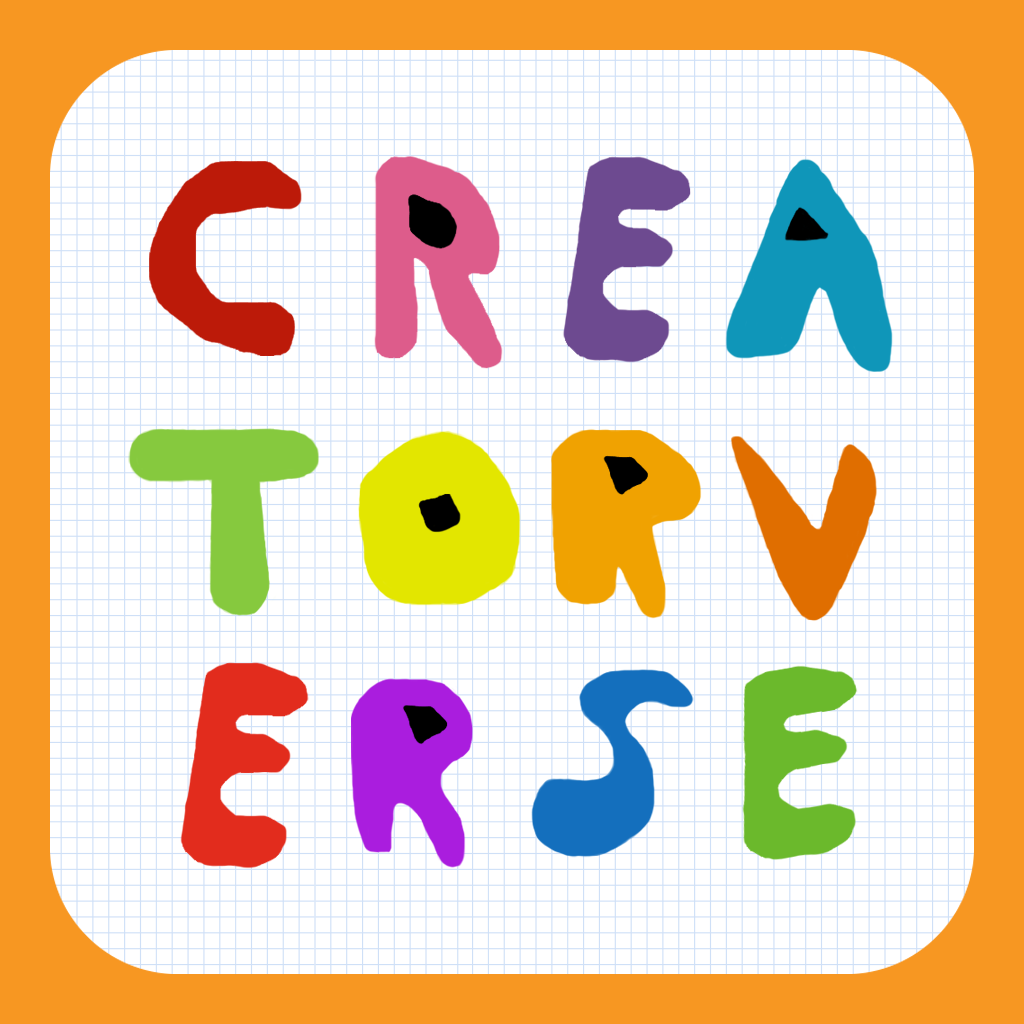 + Universal App
FREE!
Rating:
:: IMAGINATION STATION
Creatorverse is a sandbox app with physics that opens up a whole world of creative possibilities for iPad users.
Developer:
Linden Lab
Price: $4.99
Version: 1.0
App Reviewed on: iPad 2
iPad Integration
Rating:
User Interface
Rating:
Re-use / Replay Value
Rating:
Overall Rating:
The creators behind Second Life are back and have brought with them an exclusive iPad app that's sure to stir up some buzz. Creatorverse is a 2D creative space that's unlike anything users have seen in the App Store. What it essentially does is allow users to create anything they desire, animate it and then share it with others from around the world. The possibilities with this app are virtually endless.
The interface is what stands out the most. It's clean and crisp and the white canvas just invites users to start creating. Shape and line tools may be selected on the left. Once an object is placed, users can then drag the points to make different shapes or drag a color down from the top to fill it in.
Animations and interactions are displayed at the bottom of the screen when an object is selected. Tapping on one of these items brings the shape to life. A question mark at the top of the screen helps guide users, but it doesn't exactly make things very clear. Gravity is controlled by tapping on the world button on the right.
When an object serves no more purpose, drag it to the trashcan to remove it. Once everything is in place, tap the play button to see the creation come to life.
The sharing capabilities are what make Creatorverse so much fun. Users can not only share their creation to the cloud, but they can also publish it for all users. This means that others can download the creation and interact with it and even break it apart and modify it.
As stated before, Creatorverse can be a little overwhelming at first. However, interacting and playing with all the tools and features adds an element of surprise. I wasn't quite sure how to make my first creation, but I found it quite enjoyable to explore everything and figure it out on my own.
The simple drag and drop controls allow users to make animations with ease. While Creatorverse's unique sandbox style may mean it's more fun for kids (or kids at heart), it's the creative possibility that makes it so engaging. Whether uses wish to make a simple pinball-style game or a short animation, it's a neat concept that lets users explore their artistic side. For a more in-depth look into how the app works, be sure to check out the video below.