Rating:
:: KITCHEN GURU
An encyclopedia of kitchen and cooking knowledge at your fingertips, though a bit of a chore to wade through.
Developer:
Culinate Inc
Price: $4.99
Version: 1.5.2
iPhone Integration
Rating:
User Interface
Rating:
Re-use / Replay Value
Rating:
Overall Rating:
How to Cook Everything is a veritable encyclopedia of cooking information. It boasts of having over 2000 recipes and hundreds of articles or chapters on food, kitchen, cooking and tools knowledge. Everything from how to peel garlic to the must-have pots and pans for your kitchen.
Based on the cookbook of the same name by Mark Bittman, it takes on the challenge of being a guide for true beginners in the kitchen as well as practised home cooks, and offers everybody a little something.
As this is an app based on a book, it is very text-heavy. My first impression was that it was a bit more like reading an eBook than using an App. The subjects and articles aren't that well organized, offering branches off of branches of information without a real sense of progression. While the recipe section is easier to wade though, maybe they should offer a 'Favorites' section for the articles as well. I can see how this would work in a book form, but needs some non-linear navigation help in app form.
As for the recipes, you'll never be at a loss. You can search by ingredient, or read a list of some of the favorites or essentials. Within each you'll find an easy to follow guide, built in timers, links to related articles. As per most recipe apps, there's an easy to use shopping list, which is actually much more flexible than others I've used in the past. However, at this size, you think there would be some, any, instructional videos. Instead you'll get instructional illustrations, not usually what I'd expect from a multimedia device.
For a smaller, condensed version try the free 'essentials' app - you might find it easier to wade through, but will be missing out on some of the recipes. If you prefer, you could try the iPad version. I can see how using it on the larger device, but I don't know if id be willing to pay an extra $5 for the privilege, as there doesn't appear to be a difference in content. The developers should seriously consider spitting the difference, and selling is as a universal app at around $6.99.
With its encyclopedic information and abundance of recipes, it could definitely become the household go-to app for all kitchen knowledge. While I'm torn by it's seemingly over-abundance of not-well organized information, I'm impressed by the rest, including the social networking integration with Twitter and Facebook.
With everything that How to Cook Everything offers, I wouldn't be surprised if it became the tech-savvy equivalent of Joy of Cooking as the go-to information resource for home cooks.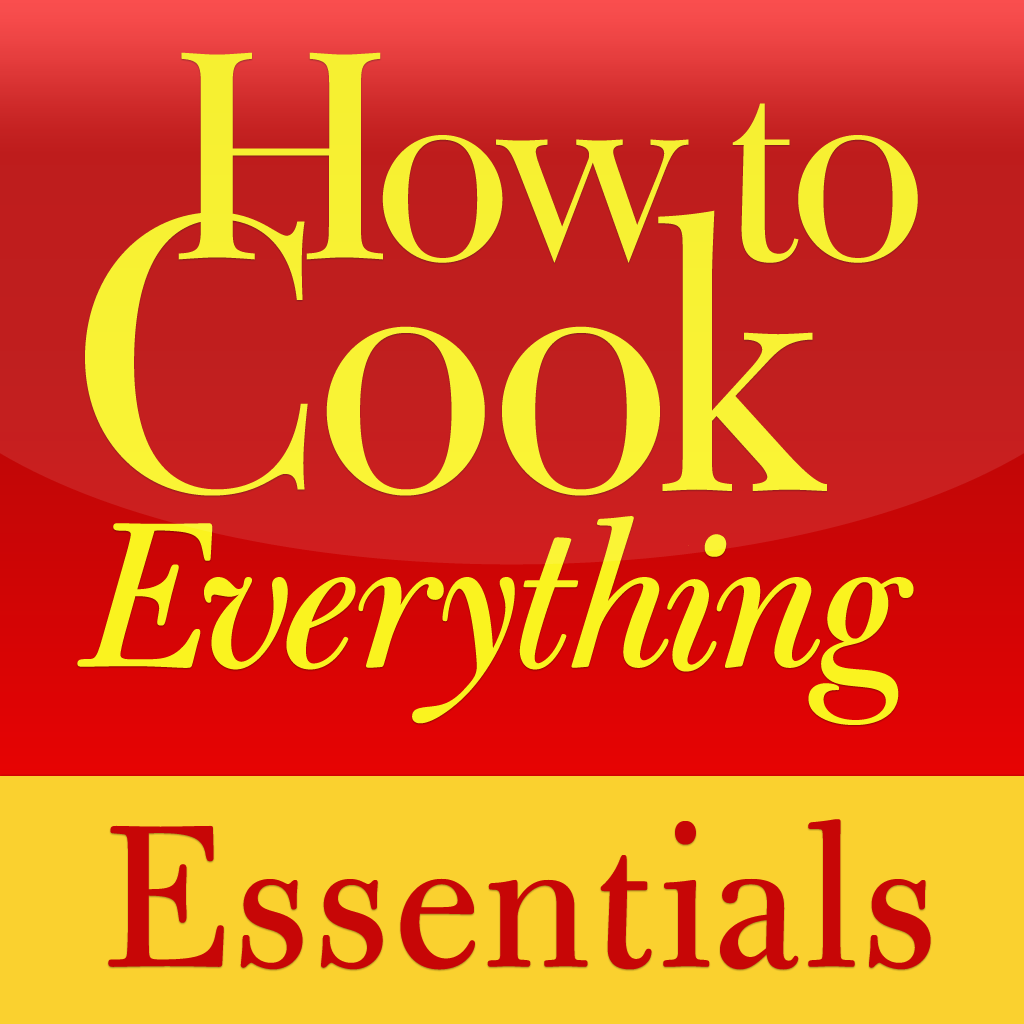 iPhone App - Designed for iPhone, compatible with iPad
Released: 2010-09-24
::
Category: Game
FREE!
+
Universal App
- Designed for iPhone and iPad
Released: 2010-12-18
::
Category: Game
$9.99