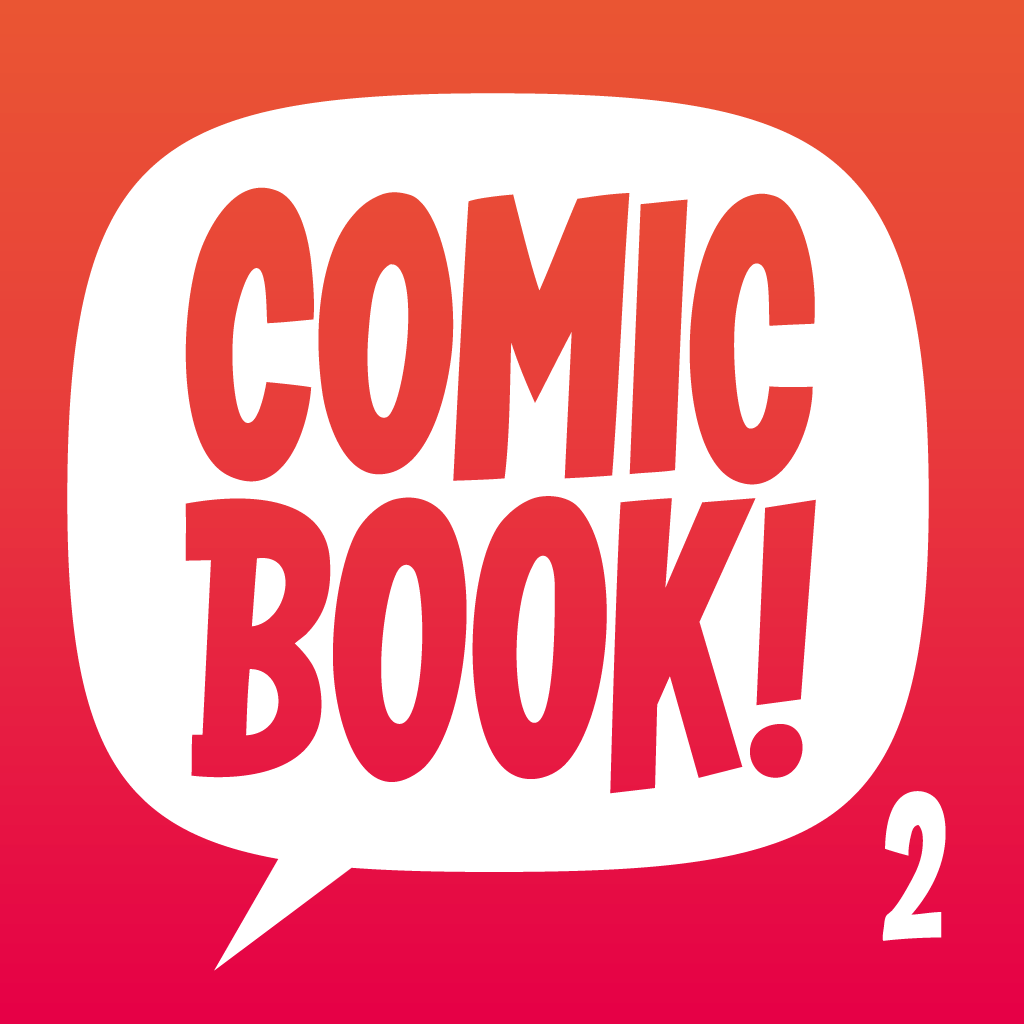 + Universal App
$2.99
Rating:
:: SUPER IMAGES
Want to create comic book strips out of your photos? ComicBook! 2: Creative Superpowers offers so many ways of doing just that.
Developer:
3DTOPO Inc.
Price: $2.99
Version Reviewed: 1.0.0
Device Reviewed On: iPhone 5
iPhone Integration
Rating:
User Interface
Rating:
Re-use Value
Rating:
Overall Rating:
From a very young age, many of us have aspired to create comic books. That spark of imagination is something that never really leaves, but unfortunately the spare time fades instead. Fortunately, there are apps to ensure you can still live your fantasies as a comic book writer, which is where we come to ComicBook! 2: Creative Superpowers.
ComicBook! 2: Creative Superpowers is a pretty vast app. It's as simple or as complex as you want it to be, allowing you to add multiple different comic book stickers, captions, and filters all in a bid to create an awesome looking strip out of your photos.
Starting out, you can choose a series of frames to place your images in, with options to import from Facebook and Flickr, as well as the iOS device involved. Then it's down to you when it comes to what else you want to do. You can apply filters such as a moody or noir style look, but you can leave images quite plain if you want. Flexibility is the key here.
Once you've figured out a basic look, you can apply numerous different stickers to get the comic book style. There's plenty of space for BAM!s, comic book style laughter, and of course speech bubbles. They match the look well, adding some fun personality to your creations. The downside here is that, on the iPhone, it's a little fiddly to adjust the sizes and move things around easily.
Still, it's worth sticking with it as thanks to the wealth of options, every comic book frame you create can look completely different from the last. The only issue is that you do end up wishing you could save templates to create consistency amongst your images.
ComicBook! 2: Creative Superpowers rounds off the substantial package with plenty of saving options, right down to the ability to save a creation as an editable PDF file. It's a mostly well-designed app, and one that's sure to make your photo editing a heck of a lot more fun and playful.