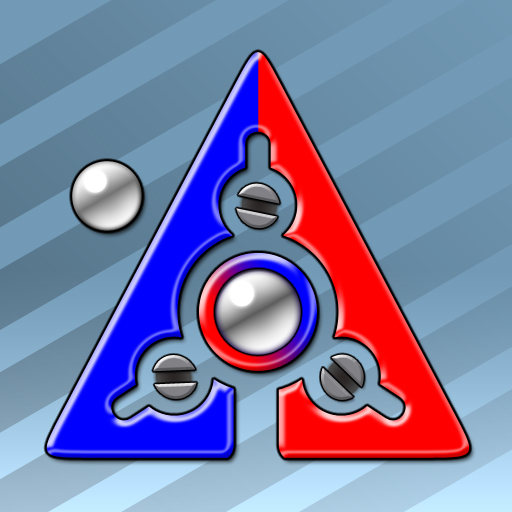 + Universal App
$0.99
Rating:
:: A COLOR REEDUCATION
Prepare to have your memory of kindergarten colors tested like never before.
Developer:
Capcom
Price: $0.99
Version: 1.0
App Reviewed on: iPhone 4
Graphics / Sound
Rating:
Game Controls
Rating:
Gameplay
Rating:
Replay Value
Rating:
Overall Rating:
Rarely is there a puzzle game that hits the market that could genuinely be considered an "original" idea.  Let's face it, most of the mechanics of titles appearing in the genre have been seemingly around for millennia.  This is why it is particularly exceptional when something comes along and genuinely inspires confusion not because of difficulty, but rather, because it is fresh and new.  Capcom's Color Collider is a hybrid of new and old that will keep the player guessing to the bitter end.
Do you remember the part of kindergarten where you learned about how to make colors?  Hopefully you did, because Color Collider will be putting this to the test in a big way.  The key mechanics of the game revolve around guiding colored marbles from the top of the stage into baskets of sorts, located at the bottom of the screen.  Sounds simple enough, right?  WRONG!  What isn't considered is that each tray has a color associated with it, and the marbles that land in it need to be the same color in order to clear the stage.  The trick is that you are coloring the descending spheres by passing them along and through ramps and tunnels that will change their color.
Learning and knowing the proper sequence of modifications to the primary colors will become very important and very necessary, if one doesn't want to tire of the game too quickly.  Oh, and this is merely the tip of the iceberg, because later on objects like fans, teleporters and trampolines will make appearance, ultimately resulting in a player's brain being reduced to slag in no time flat.
Though the mechanics are interesting and entertaining in their own right, the core problem of the game's design rests in the continual necessity for trial and error.  While fun at first, it will begin to wear on one's patience fairly quickly.  If consumed in small chucks, Color Collider is a solid puzzler, but if you are looking for an extended playtime, it may be wise to look elsewhere.
There are many interesting and new ideas that Color Collider brings to the table, but sadly the mechanics can become increasingly frustrating the more difficulty the player encounters.  Issues aside, it is both a fun and challenging game that is bound to give the masses fits for quite some time.  Forget teasing your brain, plan to have it molested... We wouldn't have it any other way.


[gallery]