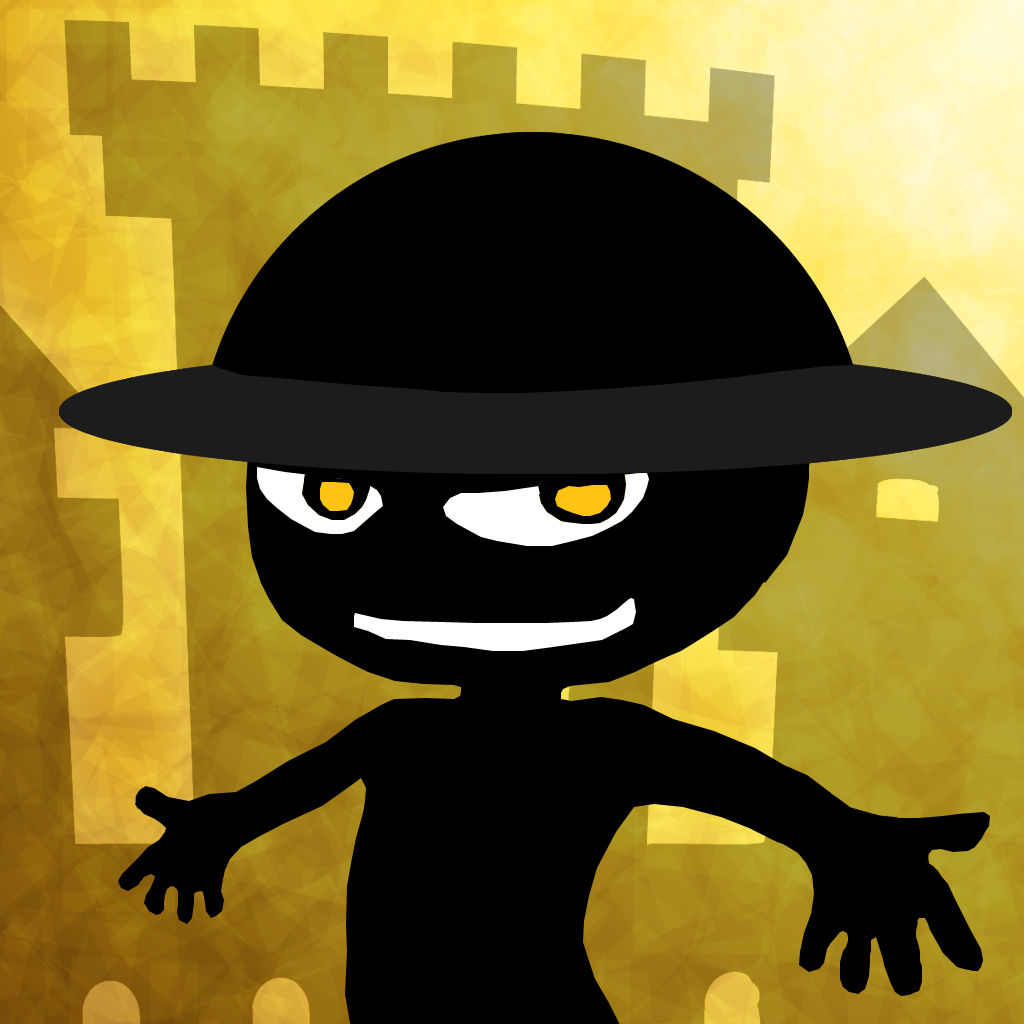 iPad App
$0.99
Rating:
:: GOLDEN
A Gilded Castle of Coining Fantasies! Castle Man HD is a lush 3D coin gathering game from SuperTomGame.
Developer:
SuperTomGame
Price: $0.99 
Version Reviewed: 1.0
Device Reviewed On: iPhone
Graphics / Sound
Rating:
Game Controls
Rating:
Gameplay
Rating:
Replay Value
Rating:
Overall Rating:
Being pregnant is unquestionably wonderful, the newborn baby being the ultimate reward for slogging through the oppressive Georgia heat with additional weight and knife-sharp heartburn. I do, however, miss the simple pleasures of a mellow wedge of imported Brie, an occasional taste of Champagne, and thin veils of Proscuitto slipping through my fingers.
I can't hop on a plane to Paris at this point, but luckily I have a solid imagination. Playing
Castle Man HD
by SuperTomGame puts me in a merry mood. The graphics are a bit gruff Spanish castle, and the music is sort of French and popp-y.
Castle Man HD
is lighthearted and fun, and for an inexpensive $0.99, it eases my tense, achy muscles while I drown in perceived Jabba the Hut-ness.
The Spanish adventurer-cowboy, a/k/a Castle Man, dashes around the castle while I swipe my finger in the preferred direction. Rustic golden coins fall from the castle sky, and I earn points. I must beware of the sawtooth barrels that block my path and try to foist my clever plan by literally eating me and forcing me to start over.
Castle Man HD is easy to play, and in its intuitive and clear game design, I enjoy my time whizzing around the castle pretending to be a 1940s pinup-looking Parisian pop star with flaming candy apple kissers and pocketfuls of francs to spend at Hermes.
The only frustration I have with Castle Man HD is my inability to complete more rounds and rack up further points with ease. The game is intuitive and clear, but I have trouble getting to the next level. Inevitably, I find myself running in happy, jaunty circles, which, when I think about it, isn't so bad considering the coins I snag with relative ease.
Now, if only at least some of them were unwrapped to reveal exotic, dark Valrhona chocolate. A girl can dream, even if childbirth supposedly turns a girl into a real woman. Vacation may be out for a year or so, but, in the meantime, I'll board the yacht in my mind and party-hop on the Isle of Capri and beyond. Tchin-tchin!