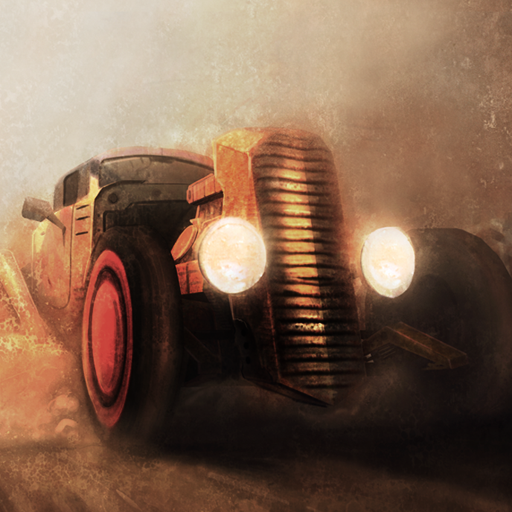 + Universal App
$1.99
Rating:
:: SIMPLE YET FUN
A fun little top down racer, but the only thing that makes it stand out is the portrait view gameplay
Developer:
Spectrum Entertainment
Price: $1.99
Version: 1.1
App Reviewed On: New iPad
User Interface
Rating:
Graphics / Sound
Rating:
Game Controls
Rating:
Gameplay
Rating:
Replay Value
Rating:
Overall Rating:
Menus are nicely presented and it takes only seconds to get into the first race and with six cars and six tracks to try out across Quick Race, Time Trial and Tournament Modes, there is plenty of race in this game.
Track layouts vary nicely and sharp colourful visuals add to their appeal. Although the cars do look a little tiny on them as the screen is so far zoomed out, which is a shame as the cars themselves, like the tracks, have some lovely sharp graphics and each type of vehicle stands out as unique to the others, both in terms of visuals as well as driving style.
Unfortunately, CarDust is let down by two very crucial elements to any driving game; controls and physics. While hidden away in the Options screen is the ability to change to three levels of difficulty, each one increasing the drift of the car, there is no alternate control scheme. When racing, the car propels itself forward and is steered left or right by means of two well placed arrow buttons either side of the screen. In the centre sits buttons to allow your car to be reversed should it find itself buried deep in the scenery, which on the most difficult of settings it will almost certainly do each time it tries to corner.
On the easiest of the three difficulty levels, the car drives as though on rails and while it is incredibly easy to beat the opposition like this, it soon becomes very boring. On the hardest level the car believes it's really a speedboat as the drift element is over emphasised, with the car sliding sideways so extremely that it often propels itself off the solid walls of the track and frustratingly drives off the wrong way. Only the medium difficulty level made any sense and added some playable challenge to the game.
Power ups have been added to give some extra challenge to the racing, but this has been very badly implemented and feels tacked on at the last minute as they really add very little to the game play and I found myself ignoring them throughout the entire game.
The free, ad supported, version is limited to Quick Race and Time Trial only, but the Tournament Mode included in the full price version is not very challenging. This is a fun little racer that suffers from a few problems, and I found myself hoping a future update could address these and make this the racer that it truly deserves to be.