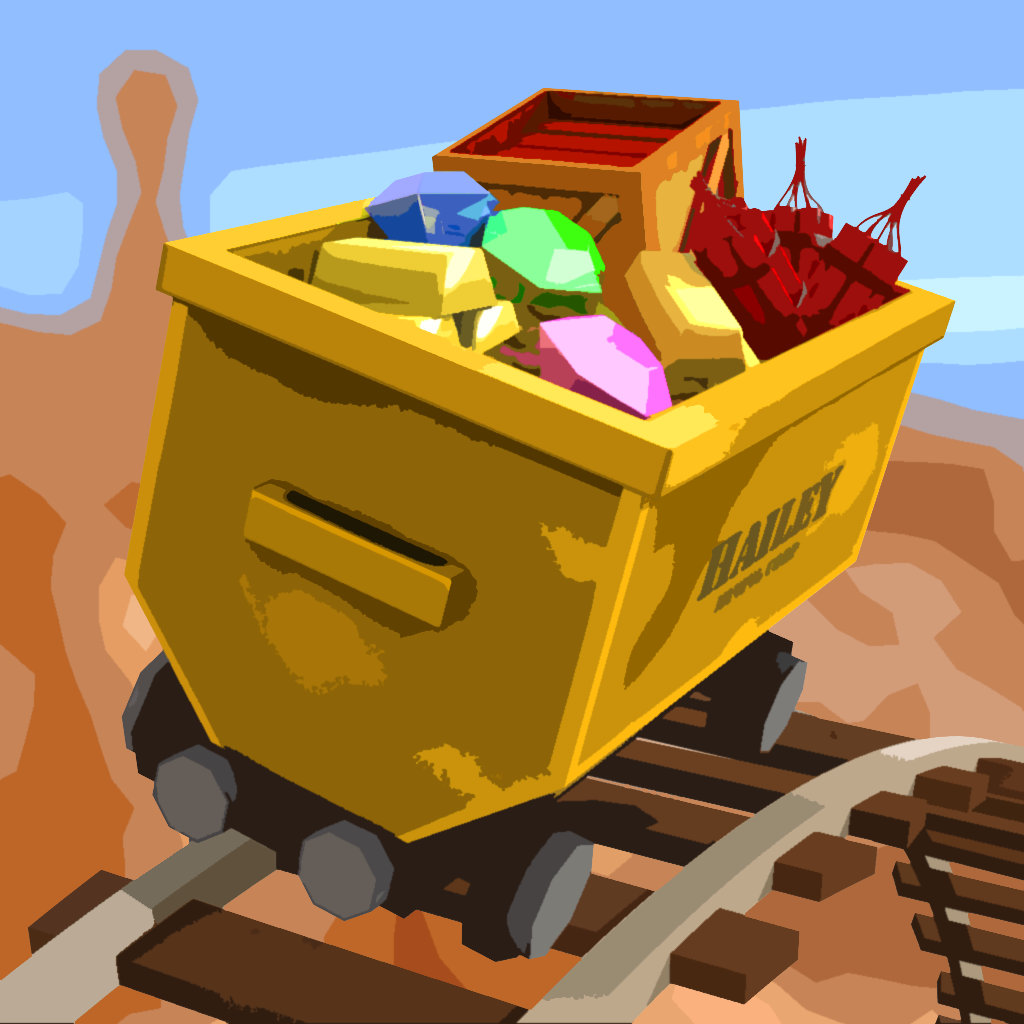 iPhone App
$0.99
Rating:
:: MINE SOME ADVENTURE
Race a runaway mine cart down a narrow canyon by tilting your device and using dynamite to clear the way.
Developer:
Gavin Clifton
Price: $0.99
Version Reviewed: 1.0
Device Reviewed On: iPhone 4S
Graphics / Sound
Rating:
Game Controls
Rating:
Gameplay
Rating:
Replay Value
Rating:
Overall Rating:
Half amusement park ride and half arcade reflex game,
Canyon Dash
is a lot of fun to play and very challenging. Players take control of a runaway mine cart and use tilt controls to guide it through a mishmash of crisscrossing rails that create a infinitely long maze through a narrow canyon. Along the ride, players can pick up gold and various precious gems to boost their score. They can also collect bundles of dynamite that can be used to destroy rocks that might be blocking the rails ahead of their cart.
This game demands the quickest of reflexes and players will need to be on their toes for every second of their chaotic cart ride. Tilting the device to the left at the point where rails split will cause the cart to follow the leftmost route while tilting right will make the cart follow the rails to the right. The pathways are complex and it takes a good amount of finesse to look ahead and see what's coming while still managing to dodge more immediate dangers. Getting the cart on the right tracks to avoid rocks and dead ends is difficult enough without trying to grab extra score boosting loot on the way.
The tilt controls can be a bit overly sensitive, leading the cart to veer left or right when the device is only slightly tilted. With no sensitivity settings or alternate touch controls, this can become very frustrating. The Wild West art style is fantastic, and fits the gameplay perfectly to create a compelling atmosphere for what is ultimately a very simple game. This game is challenging, and would remain so even if the controls were a little more easy to handle. Players looking to test their reflexes should give Canyon Dash a try for sure.