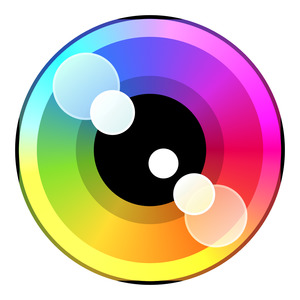 iPhone & Apple Watch App
$2.99
Rating:
:: CAMERA EXCELSIOR!
Camera+ is a camera replacement app that offers a variety of effects and features that the default camera and Photos app do not offer for editing users' pictures.
Developer:
tap tap tap
Price: $1.99
Version Reviewed: 2.0
Device Reviewed On: iPod touch 4G
iPhone Integration
Rating:
User Interface
Rating:
Re-use Value
Rating:
Overall Rating:
While the default iOS camera app is plenty convenient if you want to just take a quick picture, there are often times when you need to do more than just take a picture. So, camera replacement apps exist for a reason. Camera+ is one of the more notable entries in this genre of app - initially released to huge sales back in June, pulled in August after trying to sneak a feature that let you use the volume buttons to snap the camera, and finally returned to the App Store in December to a place in the top 25 rankings. What is it that makes this app so popular? Well, it's probably the best camera replacement app on the App Store.
The great thing about Camera+ is just the sheer number of options you have. You can of course use auto-focus and auto-exposure when taking pictures, with the ability to lock in the focus so you can adjust exposure easily, take pictures with front or rear cameras, and use digital zoom. As well, there's a stabilizer option so you can take steady pictures, a timer so you can take photos on a delay, and a very cool Burst feature that lets you continuously take pictures as you hold down on the camera button. When it comes time to edit photos, you have 15 different lighting scenes you can choose from, you can crop, rotate, and flip your photo, apply one of 27 effects (with 9 extra available via in-app purchase), like HDR, Toy Camera, and Sepia, and apply one of 18 borders. You can edit photos imported from the photo library as well, so you're not just stuck with photos taken from inside the app. You can of course save your photos to the Camera Roll, and you can also share them via email, Flickr, Facebook, and Twitter.
It's really hard to find fault with Camera+. A lot of the effects can look artificial, but this is generally true of any kind of excessive use of photo effects, and each effect can be decreased, at least. Of course, it's kind of a shame that apps like this need to exist for features like cropping and rotating - while a lot of the features that Camera+ provides aren't really necessary for the default camera app, there's plenty that you could argue should be provided in some form. Of course, there's the possibility that you just might not need Camera+ at all - if you never find yourself needing to crop or rotate photos, or never have any need to apply any effects to them, or have another app that does these things for you, Camera+ may be unnecessary for you.
If you need a camera replacement app, Camera+ is a fine selection, and you'd be hard-pressed to find a better feature-packed alternative to the default camera app. This is definitely one worth picking up if you ever use your iPhone or 4th generation iPod touch as a camera, and need to improve your photos in any way.