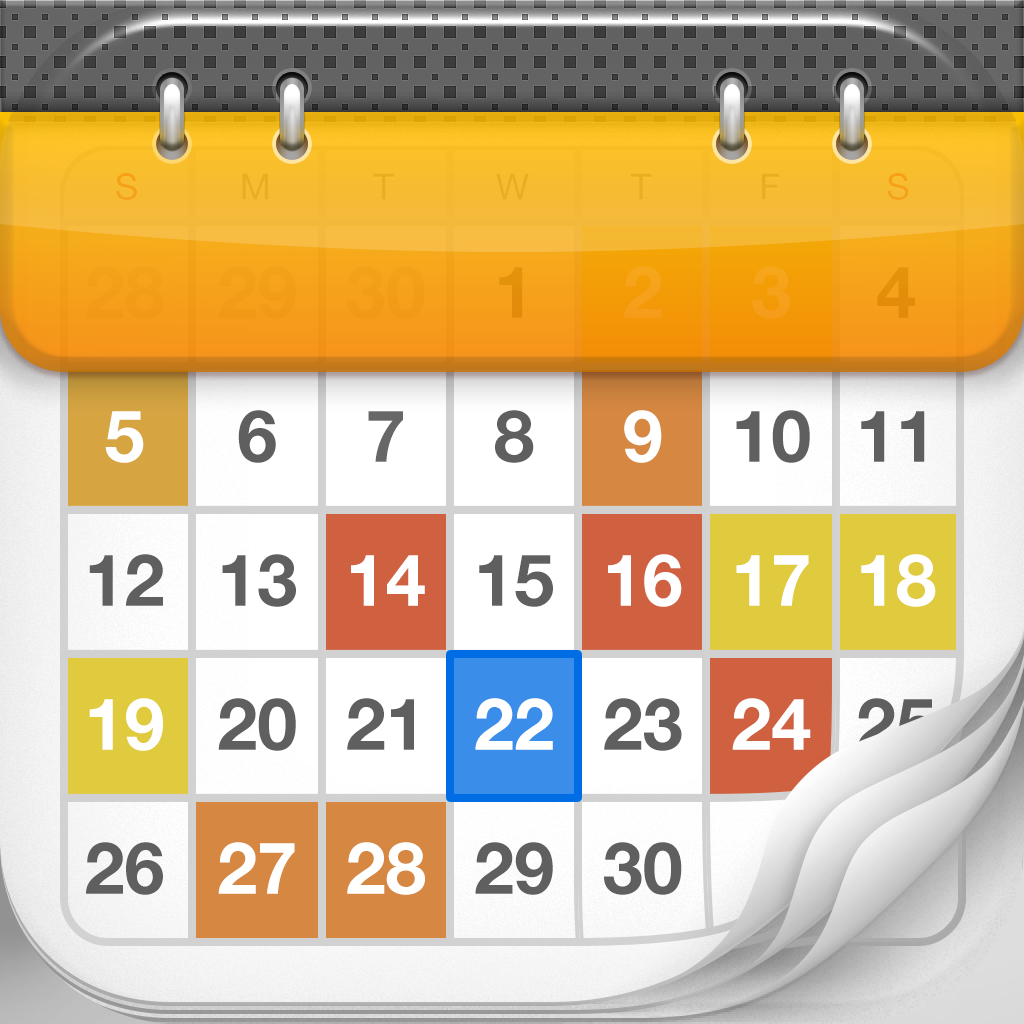 + Universal App
FREE!
Rating:
:: PERFECT REPLACEMENT
Calendars by Readdle seamlessly syncs Google Calendar and the built-in iOS calendar to let users manage events online or offline through its easy-to-use and elegant interface.
Developer:
Readdle
Price: $6.99
Version: 3.0.12
App Reviewed on: iPhone 4S and iPad 2
iOS Integration
Rating:
User Interface
Rating:
Re-use / Replay Value
Rating:
Overall Rating:
Chances are that most iOS users have heard of Calendars by Readdle before. It's not a new app, but it most certainly feels like one after its recent update. The developers have relaunched their popular calendar app with improvements that make it better like iPhone 5 support, iOS 6 compatibility and better performance.
Readdle shared with 148Apps that more than 400,000 people worldwide use their app. What makes it so popular? Well, it's not just another calendar app. This alternative to iCal looks and works better than anything I've messed around with before. The interface is intuitive and gorgeous, and the seamless syncing makes it a perfect replacement.
It's easy to get started. Just log in with your Google account, and Calendars by Readdle syncs everything to the iOS device. There are five different ways to view a calendar: tasks, month, week, day and list. These are accessed at the top of the screen in both landscape and portrait modes.
Just like in the Google Calendar, scheduled events are represented by different colors. Events can be added or removed, and it's even possible to hold and drag events to new days or time slots. Other great features that make it even more customized are SMS reminders, invitations, recurring events and an option to turn the local calendar on alongside Google calendars.
What I enjoyed the most is how quick it is to jump right in and get started. There are special keyboards that make selecting event times and reminders a breeze, and there's no limitation to scheduling repeated events—unlike the native Calendar app. It's hassle free and makes scheduling events a breeze.
Where the app may fall short is its purchase price. $6.99 may seem a little too steep to users who can't give it a try first. I didn't see a lite version available like the developers have for a few of their other apps. I think it's well worth the price tag, but it's not easy to convince other users to shell out their cash—especially in today's economy.
Calendars by Readdle is powerful, clean and provides a great user experience. It truly is one of the better calendar apps available. I'll be using my Google calendar a lot more often now.