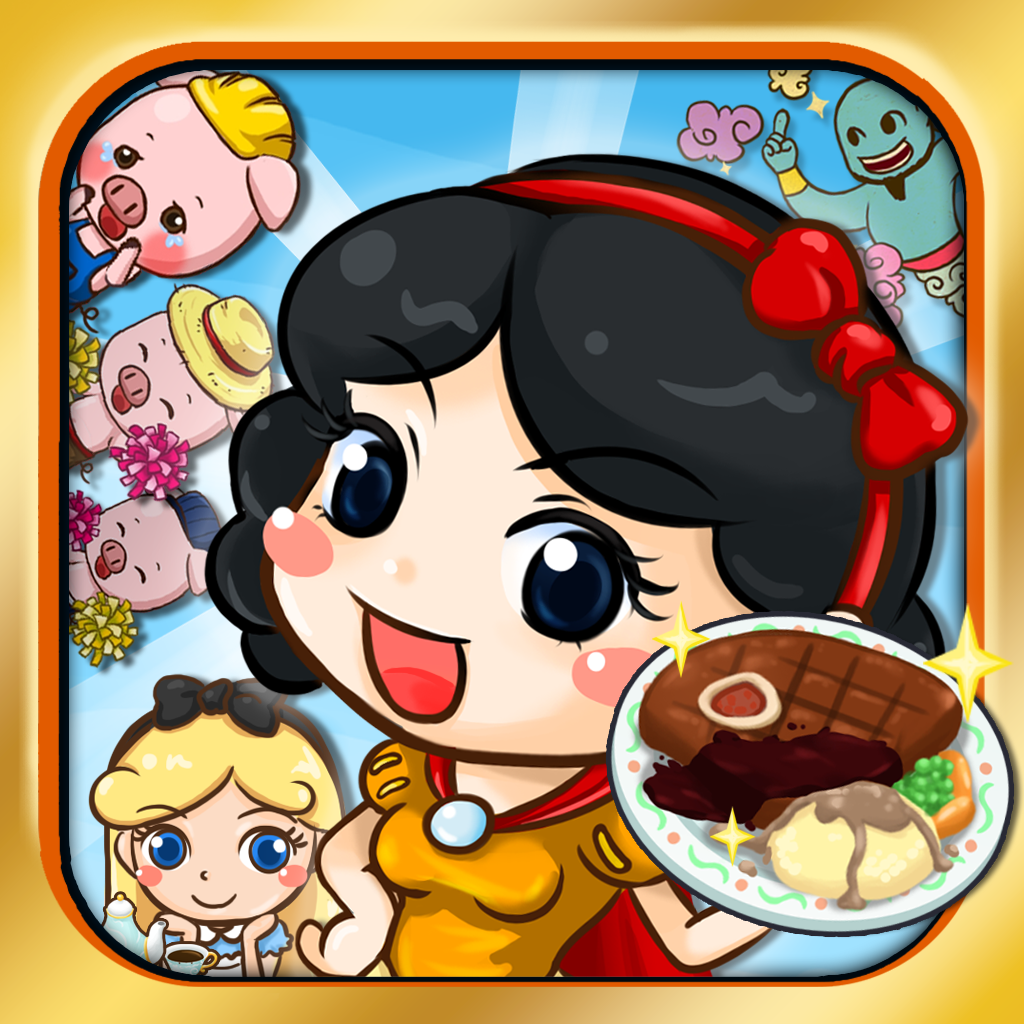 iPhone App
FREE!
Our Review by
Rob Rich
on October 12th, 2012
Rating:
:: LEAVE A TIP
Serve up a bevvy of fantasy-themed diner goodies to a host of fairytale denizens in this time-management game.
Developer:
Meridian Digital Entertainment Limited
Price: FREE
Version: 1.0
App Reviewed on: iPhone 3GS
Graphics / Sound
Rating:
Gameplay
Rating:
Playtime
Rating:
Replay Value
Rating:
Overall Rating:
Fairytales are a reasonably ingrained aspect to most cultures of the world. Virtually every country has its own unique stories or even legends that mirror those of other regions, only with some slightly different details. It's a lovely sentiment but how often has anyone considered what these beloved characters do in their down time? Where do they go to take a load off and grab a bite with friends? Why that would have to be
Café Once Upon a Time
, the quaint little under-staffed fantasy diner!
Café Once Upon a Time is, like most iOS games involving greasy spoons, all about time management. Players have to guide their hostess via tapping from station to station while preparing meals, delivering food, and clearing space for new customers. All within an adorable fairytale theme that includes a dragon-powered grill, giant frog for a dishwasher, and more. Every completed level earns coins and possibly gems that can both be used to hire new staff and upgrade facilities, potentially improving one's chances of netting high scores on tougher levels and earning even more cash to upgrade even more stuff.
I'll admit that Café Once Upon a Time's super sweet aesthetics are fun to look at (in their own way), but it was the controls scheme that really impressed me. I've messed around with a few time-management games before, but very few of them allowed me to queue up actions. That's not to say that this is the first game to do it, but being able to tap a predefined course around the kitchen without having to wait for my "puppet" to catch up really helps to keep things moving. Stringing together a large list of commands and watching the hostess complete them all in the proper order can be very satisfying indeed.
Of course as much as I love the control scheme it isn't perfect. It can be a little too easy to accidentally tap the wrong thing, specifically patrons sitting around the closely clustered tables, and waste precious seconds. It's even worse knowing that I tapped the wrong table on Step 5 of 7, but having no way to correct the action. Instead I have to tap the correct table and simply hope I don't lose too much time.
Not being a huge fan of time management diner games I was surprised to find myself having as much fun as I did with Café Once Upon a Time. It's remarkably simple yet incredibly frantic at the same time, and an upgrade or two can make all the difference when it comes to nailing a three-star rating. Fans of the genre, give it a look.