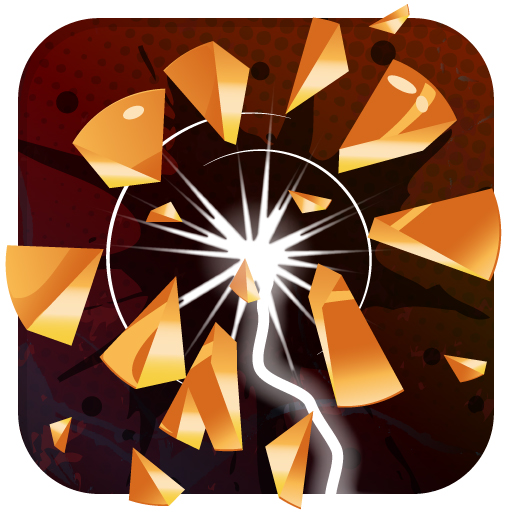 + Universal App
FREE!
Rating:
:: FUN DISTRACTION
Bust a Marble is a game we might have seen before but it's one that's still a heck of a lot of fun even if it is a little limited.
Developer:
Fairlady Media
Price: $0.99 or FREE for ad-supported version
Version Reviewed: 1.31
Device Reviewed On: iPhone 4
Graphics / Sound
Rating:
Game Controls
Rating:
Gameplay
Rating:
Replay Value
Rating:
Overall Rating:
I'd be rich if I had a dollar for every game that used match three style elements. I don't, though, but as a consolation prize, I do really enjoy them. Bust a Marble twists this idea a little by not being all about matching three colors and by encouraging the player to complete each level faster and faster. You have to match up the colors by dragging your finger across connecting marbles. Clear more than 7 marbles at once and you gain a multiplier bonus thus gaining you more points in the long run. There's a tight time limit for each level and a set score in order to move onto the next one.
It's just good, frantic fun the further you progress. A series of power ups such as time extensions and lightening bolts makes for a more interesting experience. Sound effects add to the frantic nature, with a voiceover that would sound more at home in an Arcade beat em up rather than a match three title. The music itself races through each stage, pushing you to match marbles as fast as possible; it really entices you to keep going. Indeed, a fast strategy is required to truly gain the most points as you just don't earn enough points clearing small clusters of marbles as opposed to creating a huge chain.
With 20 levels in all and a load of Game Center achievements to gain, there's a fair amount to do here, made even better by the fact that the ad supported version of Bust a Marble is free. The ads aren't too obtrusive but, crucially, Bust a Marble feels worth the $0.99 price. It's unfortunate that there only seems to be one mode to play through, but it's a forgiveable flaw at this low price point. It may not reinvent an already saturated gaming genre, but Bust A Marble is a fun distraction.