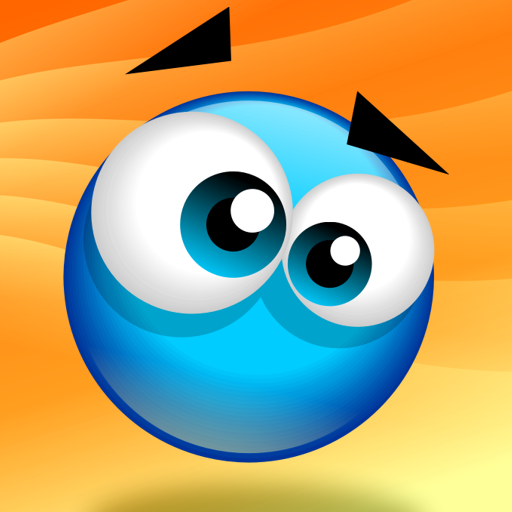 iPhone App
FREE!
Rating:
:: CUTE
Bumps is fun, light-hearted game suitable for all ages, and is bound to make even the most humorless of people laugh.
Developer:
Utopian Games
Price: $0.99
Version Reviewed: 1.0
Device Reviewed On: iPhone 3GS
Graphics / Sound
Rating:
Game Controls
Rating:
Gameplay
Rating:
Replay Value
Rating:
Overall Rating:
Bumps is the newest app from developer Utopian Games, and what a great game it is! Think and laugh your way through the game with lots of puzzles, bright colors and funny music.
The aim of Bumps is to save circular-looking creatures, called Bumps, from aliens who locked them away during an invasion. There follows a series of maze-like puzzles to solve in only one move. To unlock the trapped Bumps, you must match your color Bump to the same colored key. Each section of levels adds something new, like moving obstacles. There are also mini games if you don't want to play for too long, which in turn unlock different two-player games. To keep the game lasting even longer, if 55 levels isn't enough, the game also offers medals; a gold if you pass in 1-3 tries, silver for 4-5, and bronze for more than 5 attempts.
Bumps is an absolute pleasure to play. With a nice introduction and even a tutorial level to get you going, the game is well thought out. The graphics are sharp, bright and very, very cute. Even the bad guys look loveable! The little creatures they created are brilliant because each are pulling their own face, and with eyes that big, it's bound to make you chuckle as you free them from their shackles.
The music is hilarious in itself: childish and light hearted, matching the graphics of the game perfectly. The controls are so easy to understand, even if you skip the tutorial, and the movement flows beautifully. There is so much to do; even people who wouldn't normally try puzzle games will enjoy playing this, especially as the game offers multiplayer as well.
The only downside that there could possibly be with this game is some may find it a little too easy or even childish to play, due to the colours, sound effects and music. The music could easily become annoying if played for long periods of time, as it is quite cheesy and doesn't change very often.
There are also a lot of games similar to this already in the App Store. However, this one beats them all. If anything, the only real concern I have is that you will end up totally hooked and loose hours of your time.
This puzzle game is an excellent way of getting into gaming on your iPhone or iPad, and is accessible to anyone. No real gaming skill is needed to play so there will be a great sense of achievement with each level passed. With lots of levels to play and fun to be had working out each puzzle, this game is easily worth just $0.99.