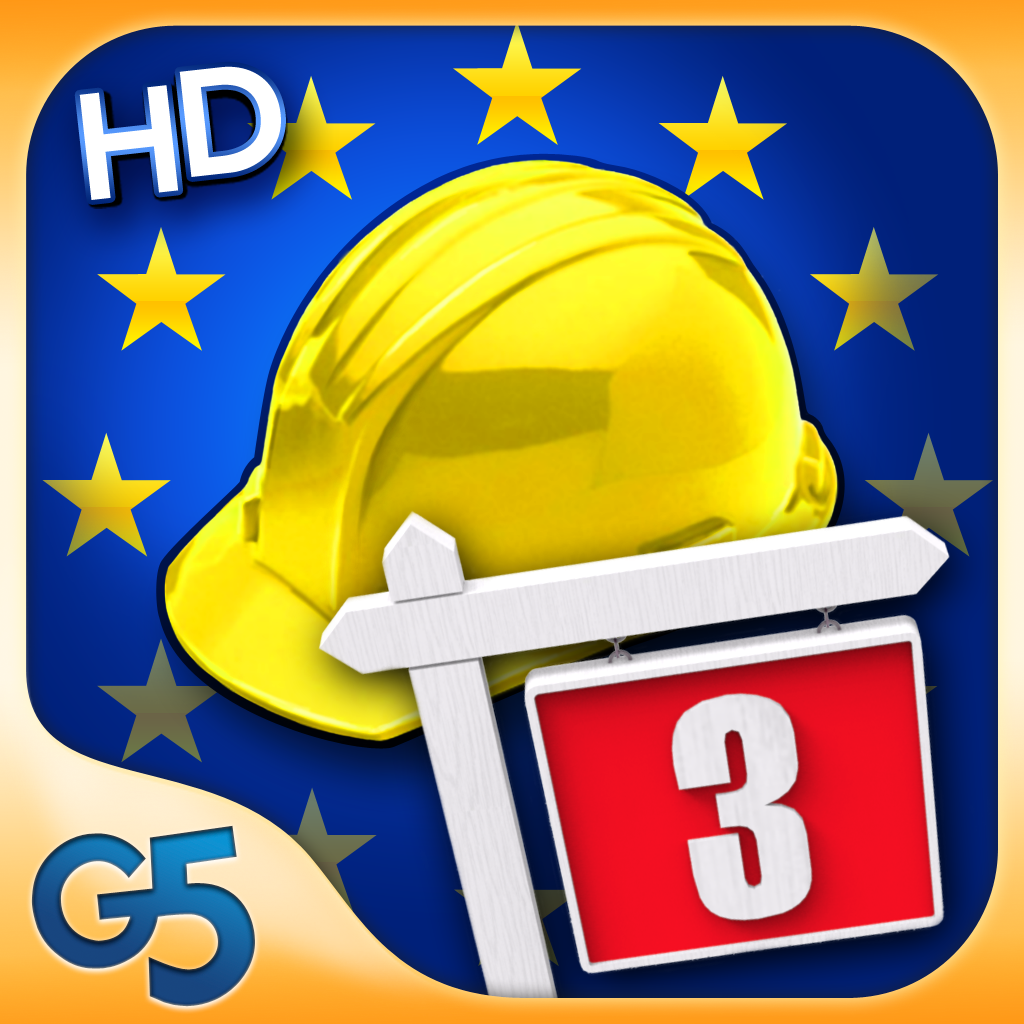 iPad App
FREE!
Rating:
:: TRUE TO ITS NAME
Embrace the capitalist dream and renovate houses before selling them on for profit in this fun time management game.
Developer:
G5 Entertainment
Price: $4.99
Version Reviewed: 1.0
Device Reviewed On: iPad 2
Graphics / Sound
Rating:
Game Controls
Rating:
Gameplay
Rating:
Replay Value
Rating:
Overall Rating:
Part time management game, part property development sim,
Build-a-lot 3: Passport to Europe
offers some very well paced and snappy casual gaming. A selection of tutorials soften the already gentle learning curve, still leaving players with plenty of levels to complete by themselves.
The idea behind
Build-a-lot 3: Passport to Europe
is that the player is a realtor looking to extend their empire across Europe. Different countries mean different types of buildings and objectives to complete. The key idea behind them is the same though: buy up land and properties, renovate and improve before watching the rental income come flooding in. It's a typically capitalist venture but one that can prove quite fun to succeed at.
Menus are laid out in a straight forward fashion so it's frequently quite clear to see what needs doing next. A list of objectives define how to complete the level and adds a great focus to proceedings. If a button is grayed out for whatever reason, it takes just one holding down motion to see why that's the case. It's all ideally set up for the less experienced while still leaving them to figure out how to complete the level efficiently.
Besides buying and selling properties, certain objectives require painting houses or upgrading them to a certain level of quality. Kerb appeal is an important factor with, understandably, no one wanting to live in a neighborhood full of rundown apartments and no amenities. The risk of fire is possible as well as noisy neighbors, each dealt with via the emergency services and a tap of the relevant button.
It might all be quite simple to figure out but there's something quite satisfying about working one's way through Build-a-lot 3: Passport to Europe. The lack of a strong storyline is unfortunate but thanks to its well paced nature, there's still some suitably entertaining fun to be had as one travels round Europe buying up everything possible.