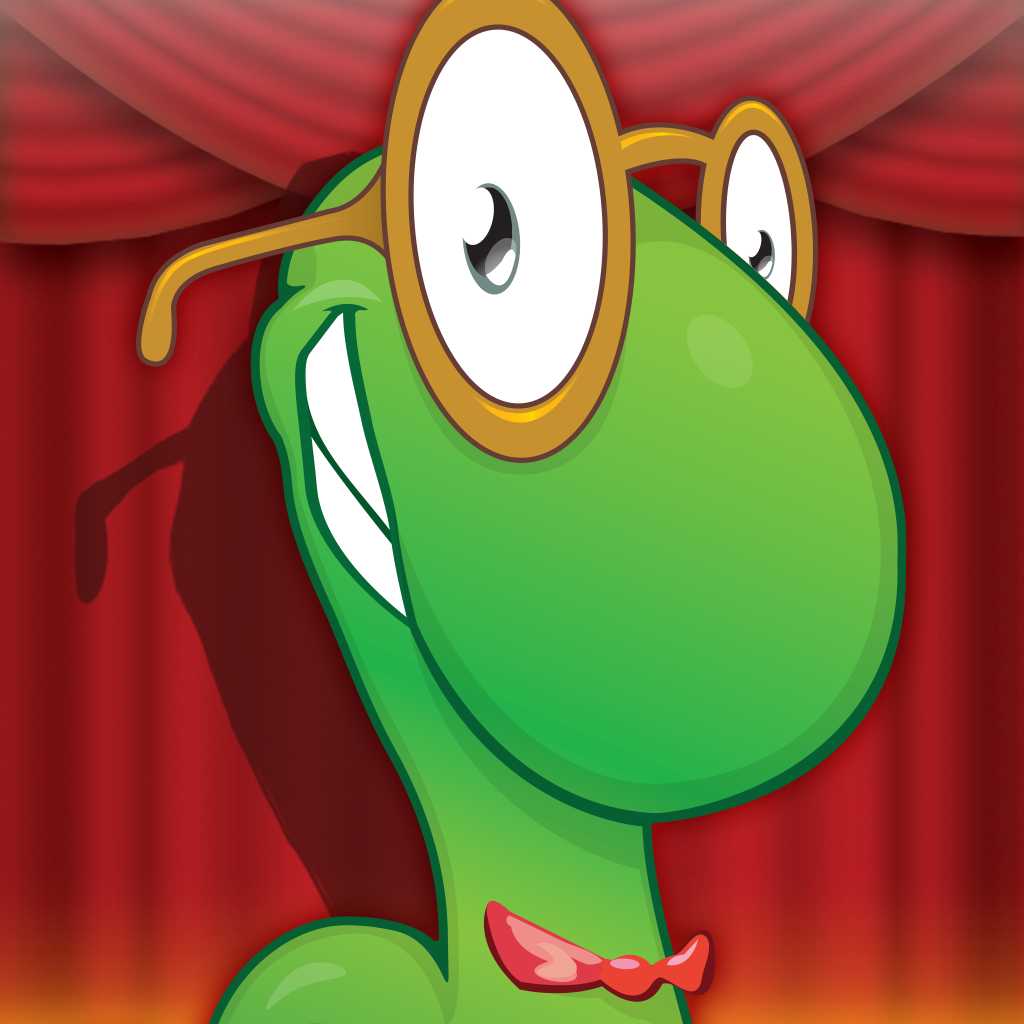 + Universal App
$1.99
Rating:
:: WONDERFUL WORD GAME
Bookworm is an addictive gem of a game and a solid, picture-perfect clone of its PC version. It's engaging word play, excellent graphics and extensive library will have word/vocabulary fans playing it over and again.
Developer:
PopCap Games, Inc.
Price: $2.99
Version Reviewed: 1.0.2
Graphics / Sound
Rating:
Game Controls
Rating:
Gameplay
Rating:
iPhone Integration
Rating:
User Interface
Rating:
Re-use / Replay Value
Rating:
Overall Rating:
Growing up, my mother consistently "encouraged," i.e. "forced," me to read as a child (I secretly defied her mandates by relegating most of my reading to "Archie and Jughead," "Richie Rich," etc.) and I subsequently developed a passion; not only for books, but for words and grammar (and Veronica Lodge [insert wolf whistle]).
That said, I love word games. I realize Bookworm has been available in the app store for some time now, but I've been going through my "go-to" apps and realized we've not reviewed it. I was a big fan of Bookworm on the PC and when PopCap Games (a casual gaming giant, filling the app store with popular titles like Plants vs. Zombies, Bejeweled 2, Chuzzle and Peggle; their "street cred" is simply "too legit to quit.") ported "Lex the Bookworm" to the iPhone, I was elated.
In playing Bookworm on the iPhone, I was immediately relieved that PopCap Games produced a quality port which completely retains those features and game play that made/make it a PC success.
Some of the game's features include a Classic and Timed mode, shake-to-scramble, all-new bonus books and instant stats to track your progress:
Bookworm's Classic mode allows you to form words at your own pace (unless a fire tile drops into your grid; explained below), while Timed mode is a frenetic race to form words quickly (against an invisible clock) among the burning tiles (which drop down a row every few seconds) that quickly make their way into your letter grid.
The object of Bookworm is simple: You're presented with a grid of letter-tiles. Your mission, should you choose to accept it (rim shot, please), is to link adjacent tiles moving up, down left or right to build words and keep Lex content, all while watching for "special," colored tiles which can affect your game play, e.g. boost your score or end your game (again, fire tiles). If you come to a point where you cannot find a word, you can shake your iPhone to "shuffle" the tiles (but not without consequence; doing so increases the probability of fire tiles trashing your party). Hence, "Shuffling" should be done sparingly, to salvage an otherwise uncooperative grid:
Players are instructed to form words from a 7 x 7 grid of random letter tiles. Using your finger, you touch adjacent letter tiles to form words. The letter tiles must be adjacent to one another; you can't select random letter tiles from the grid. Once you form a word (word affirmation and score are displayed at the top of the screen), tap the word's last tile and the tiles used to compose the word magically fly into Lex' mouth (the longer or more complex the word, the higher the score):
Once Lex is done stuffing his wormy, little face, new tiles fall down to replace those you just used, including colored, bonus tiles, which add to your word's score. Once the bookshelf at the bottom of the screen is full, you advance to the next level. All the words you form are tracked in the library's "Word History," i.e. 3-12 letter words and an un-lockable bonus book list:
Once a shelf is full, you progress to the next level. As you progress through the game's levels, your "Rank," based on the number of points you scored from forming words (your overall score) progresses. At the end of each level, your "best" and "longest" words are displayed, then it's off to the next level.
(Note: I am not a "Scribe." This screen-capture was obviously "photo shopped" to demean my "mad skills" at forming words. Truth be told, i.e. in my own fantasy world, my "Rank" is 478: Supreme Word Warlock):
As mentioned earlier, eventually the game introduces fire-burning tiles, which are dropped into the grid (to make your life miserable expedite this process, simply focus on forming 3-letter words). Each time you form a word, the burning tile(s) drop(s) one space, unless you incorporate the tile(s) into a word, in which case Lex gobbles them up with the rest of the tiles. If these tiles reach the bottom of the grid, your game ends:
In conclusion, Bookworm is an addictive gem of a game and a solid, picture-perfect clone of its PC version. It's an engaging word game with excellent graphics and an extensive library that word/vocabulary fans will play over and again.