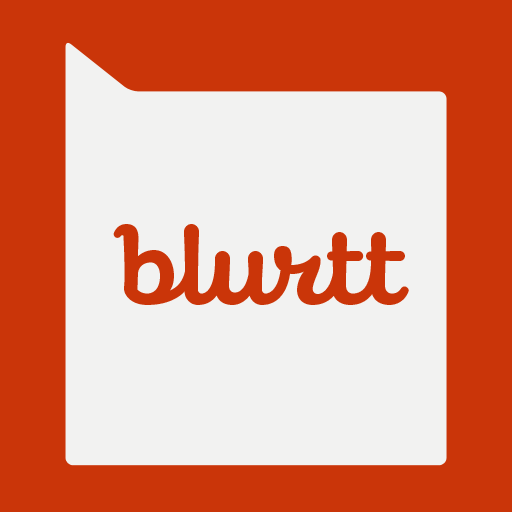 iPhone App
FREE!
Rating:
:: FULL OF MEMES
A quick and easy way of creating memes on your phone, but it is a little basic.
Developer:
Blurtt
Price: FREE
Version Reviewed: 1.0
Device Reviewed On: iPhone 4
iPhone Integration
Rating:
User Interface
Rating:
Re-use Value
Rating:
Overall Rating:
Spend five minutes on the internet, especially on social networking services and forums, and it's easy to come across a whole wealth of memes. These memes are images of something alongside text to add humor or meaning. They can be used for pretty much anything from motivational to a way of mocking someone in a passive aggressive manner. For the most part though, they're pretty fun. At least they are the first time you see them. It's now possible and very easy to create such images through one's iPhone thanks to
Blurtt
.
When inspiration is there, it takes hardly any time at all to create a 'blurtt'. Logging in and setting up an account is required but there are options for Twitter, Facebook or e-mail, so everyone should be catered for. Once set up, it's then just a matter of looking for an image through the app, or using a photo from the phone's album. Searching for an image through the app is pretty comprehensive and most terms and descriptions are catered for. I particularly enjoyed messing about with cat based creations as is almost traditional online nowadays.
Once an image has been chosen, the text can be added and adjusted. There are options to change the font size and font type, but the type options are quite limited. I'd have liked to have seen the ability to change text color too. The choices are quite limited but do the job just about.
When the image has been finished, the user has the choice to share via email, SMS, Twitter, Facebook and with the general Blurtt community. It's quite fun to check out everyone else's creations and some certainly made me smile. With particularly great ones, it's possible to share with other friends away from the Blurtt community, through Facebook and Twitter.
Blurtt is simple but functional. I'd have liked more options in terms of text and image editing, as I think that would have made it a great meme creation tool. As it stands though, it is a fun way to browse entertaining pictures and occasionally create new ones. It'll never be an essential addition but it could just pass the time nicely during a dull commute.