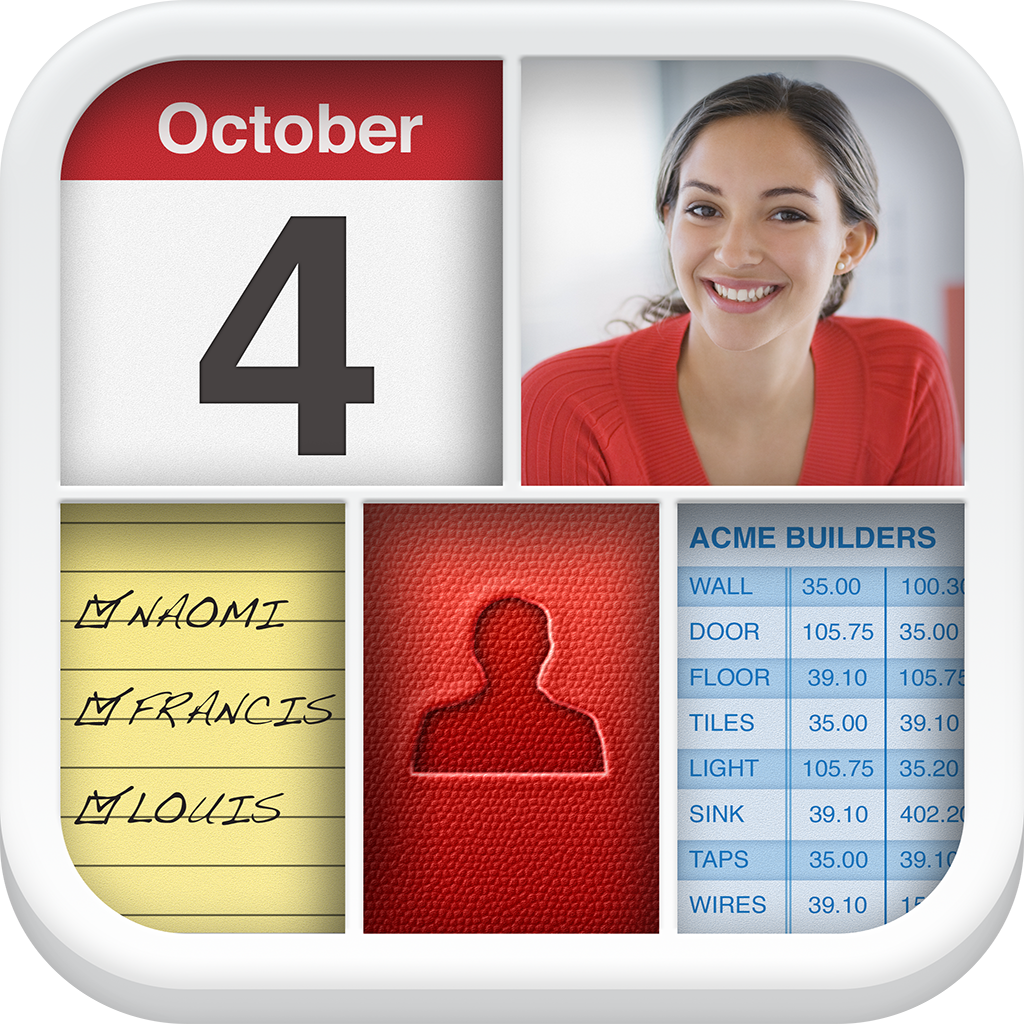 iPhone App
$4.99
Rating:
:: A BETTER BOX
Like its namesake, FileMaker's Bento for iPad attempts to fill in all of the information manager holes in Apple's iPhone OS. Can one app really handle that many tasks effectively?
Developer:
FileMaker
Price: $4.99
Version Reviewed: 1.0
Device Reviewed On: iPad
iPad Integration
Rating:
User Interface
Rating:
Re-use Value
Rating:
Overall Rating:
"A place for everything, and everything in its place." That's not Bento's slogan, but it might as well be, as it represents everything that FileMaker's Bento is trying to accomplish. But how does the iPad version of the Mac's everyman database stack up to its higher powered cousin? Pretty well, actually.
It's hard to state what Bento does in a brief way, as it has the potential to handle so many types of information in so many different ways. Think of it as a personal organizer on steroids. Need a better address book than the one built into the iPad? Use Bento (and, conveniently, Bento auto-imports your contacts when you first install the app). Need a way to catalog your home media collection? Bento again. Need a universal recipe index? Guess what? Yep, Bento has built-in templates for that as well. In fact, the iPad version has 25 templates ready for you from the moment you first open the app. Not all of them are useful to every user(some are designed for the home user, others for small business applications), but everyone should find a few helpful to them, and if there's not a template for a particular task it's easy enough to customize one with the tools provided within the app.
Those who decry the iPhone and iPad's lack of a built-in To Do app will be glad to see a template designed just for that purpose within Bento, and the ability to sync the iPad version with the iPhone and Mac versions means it's easy to carry around a wealth of customizable information everywhere you go, no matter what level of technology you are carrying.
While utterly simple to use and customize, Bento's other major selling point is its strong visual sense. There are three themes to choose from, though I can see where FileMaker may want to expand these offerings in the future: one presents information using a clipboard metaphor, another uses a leather journal motif, and the third is, as best I can tell, a slate/granite theme. Having additional themes might be helpful to differentiate the different types of databases housed within Bento. Wouldn't it be great to have a recipe database that actually looks like a recipe book, or a digital media database that looks like an old-school CD wallet? There is certainly room for FileMaker to improve this already powerful piece of software.
Bento is clearly trying to be a little bit of everything to everyone, catering to a wide variety of professions and lifestyles. Still, some users may view it as a "jack of all trades, master of none" and instead purchase individual apps that expand the capabilities that Bento merely hints at. There are certainly better To Do apps out there, with richer feature sets, and there are literally hundreds of other, singularly-focused apps to handle recipes, home inventories, business expenses and note taking. If you need an app for a single, deep purpose, perhaps one of these other apps is the right choice for you. However, Bento shines (as its name suggests) as a multi-purpose box for literally everything.
Even if you do not own the iPhone or Mac OSX editions, you can make great use of Bento for the iPad. $4.99 is a terrific price point for this multi-purpose piece of software, and those who are looking (as I am) to abandon their netbook in favor of the iPad will find Bento as essential as Apple's Pages, Numbers and Keynote apps.