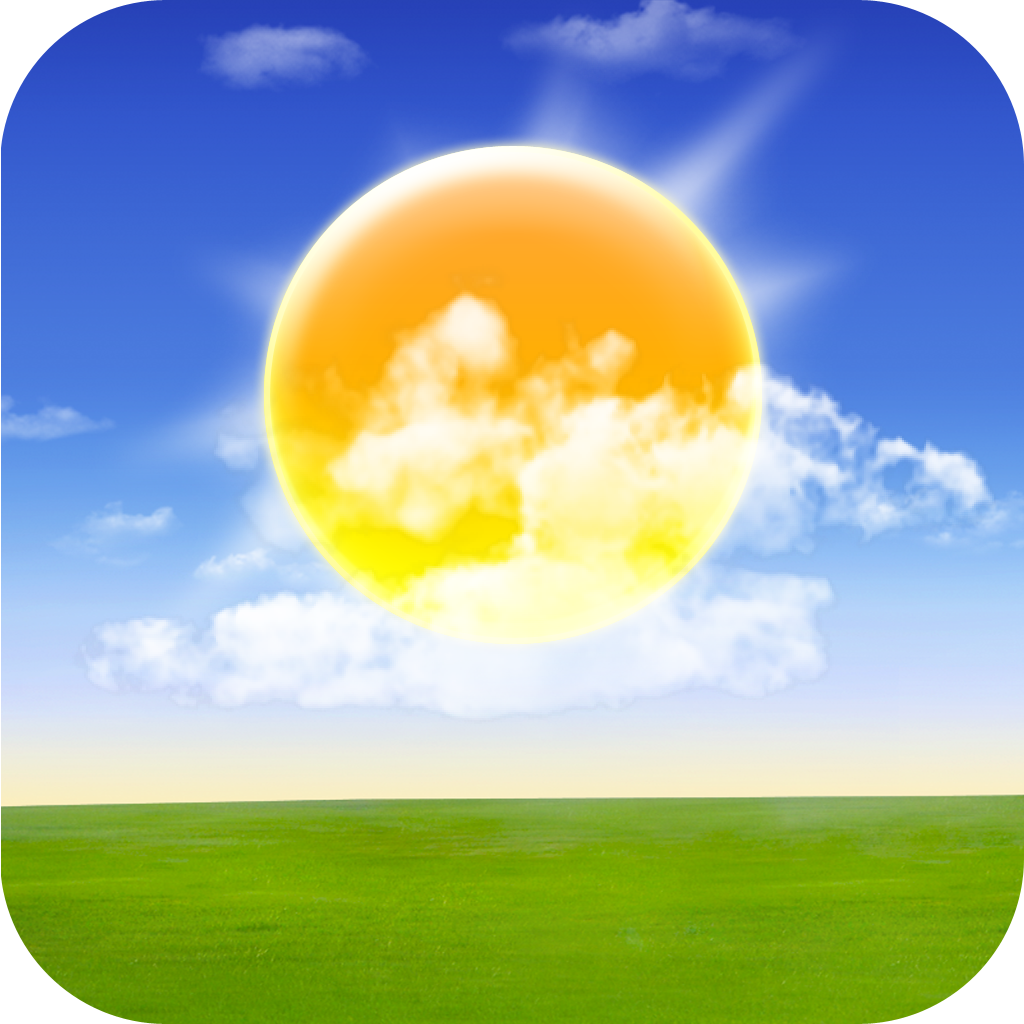 iPhone App
$999.99
Our Review by
Rob Rich
on December 12th, 2012
Rating:
:: BRIGHT & SUNNY
There's almost too much information to handle in this good-looking free weather app, and that's even before unlocking more features through a subscription.
Developer:
The Beautiful Weather Corporation
Price: FREE
Version: 3.1
App Reviewed on: iPhone 3GS
iPhone Integration
Rating:
User Interface
Rating:
Re-use / Replay Value
Rating:
Overall Rating:
It's generally useful to know what the weather is like outside, and it's often even more important to know what it's going to be doing in the future. There are several ways to glean this kind of information, but sometimes it's nice to pull it up on a mobile device at a moment's notice. And sometimes it's nice to have an app that does so using a simple interface to access all the information an inquisitive weather watcher could want.
Beautiful Weather is designed to be a one-stop shop for all form of meteorological needs. The main screen displays the current temperature, weather conditions, and even wind speed and direction for the user's current location. Swiping left and right will cycle among other locations and provide the same info. Swiping down will bring up a week-long weather forecast, and swiping up will call up a 3D globe that can be rotated and zoomed in on manually in order to reveal weather conditions all around the world. Tapping the Details button at the bottom reveals a screen with more in-depth numbers like high and low temperatures for the day, sunrise and sunset times, humidity, and so on. Finally, tilting the device horizontally shifts the display into a daily breakdown that provides weather and temperature information for the morning, afternoon, and night.
Beautiful Weather
's presentation is as pretty as the name implies, with crisp and vibrant displays and even fun little weather effects such as raindrops gently pelting the screen on rainy days. But I personally think the beauty is in the interface; which provides users with all the information they'll need at a glance and putting all the rest they probably won't a mere swipe away. I was also impressed that, while the app does offer a subscription service for premium options, it doesn't penalize anyone who doesn't want to pay extra with a severely shortened list of features. Detailed weekly forecasts, a few options for units of measurement, and some extra display animations are about all that frugal users will be missing out on.
However even with all these options I feel as though Beautiful Weather has missed one that's fairly significant: the detailed forecasts don't extend into the early hours of the morning or the late hours of the night. Anything pre 9am or post 6pm is left out with the exception of a general catch-all temperature reading for nighttime. I can't help but wonder why this was left out.
With the exception of a less detailed forecast for the moonlit portion of the day, Beautiful Weather is a weather app that's filled with just about any information someone would need before stepping outside. The fact that it's pretty looking and contains a number of fancy if a bit unnecessary features is just icing on the cake.