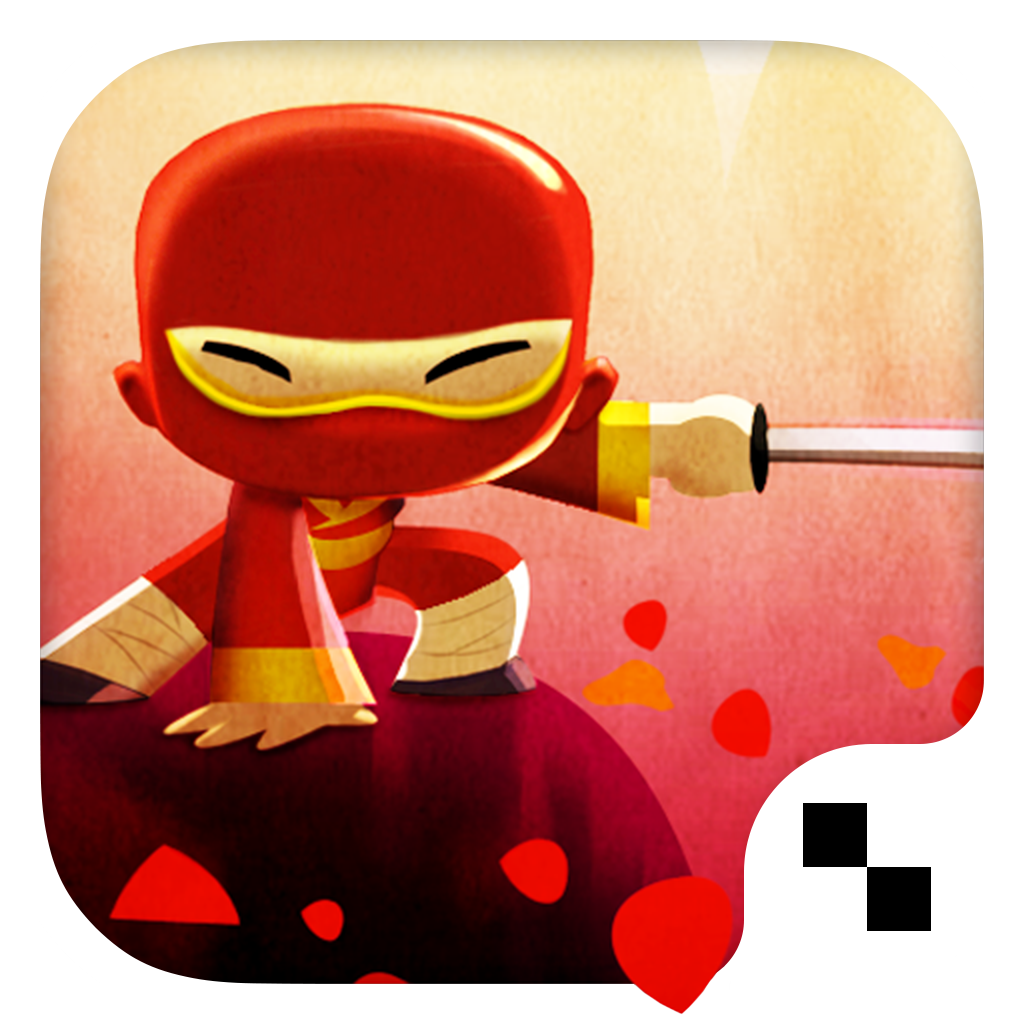 + Universal App
FREE!
Rating:
:: RUNNING NINJA
Banzai Blade is a casual infinite runner that is less about running and more about slashing.
Developer:
Cartoon Network
Price: Free
Version Reviewed: 1.2
Device Reviewed On: iPhone 5
Graphics / Sound
Rating:
Game Controls
Rating:
Gameplay
Rating:
Replay Value
Rating:
Overall Rating:
Published by the Cartoon Network,
Banzai Blade
is a casual and easy to play infinite runner. The game's lack of different game modes doesn't make it the ideal game to sit down and play for an hour, but it could be what someone is looking for to kill a few minutes.
Banzai Blade's controls are easy to learn and master. All players have to do is swipe to cut enemies and the movement of the ninja is automatically taken care of. As the ninja is running along the path different enemies appear and attack the ninja. I found the speed at which some of the enemies attack to be faster than it should be. There is hardly any time between the moment some of the enemies appear and when they attack. The overall goal is to survive as long as possible and to purify the shrines of the demons.
Like so many casual infinite runners, I found
Banzai Blade
to get repetitive after a while. Although it helps that there are different enemies and boss battles, there is still only one game mode. The graphics are cartoony and are a mix of cell shading and 3D art. Overall the game looks good, but not great, and will appeal to kids.
There is a "Mystic Shop" where players can purchase in game things, like weapons armor, items, and other upgrades. To keep with the Japanese theme, the in game currency is blossoms. One aspect that makes Banzai Blade an enjoyable experience is that it is not hard to get enough in blossoms to buy items in the store. So many free games make it so the only way to afford anything good in the store is to spend money or a ton of time, so I was very happy to see the Banzai Blade doesn't.
Banzai Blade spices up the infinite runner genre, but still suffers from getting repetitive after playing for a sustained period of time. This issue isn't unique to Banzai Blade and it's still a good casual game to play for a little while.