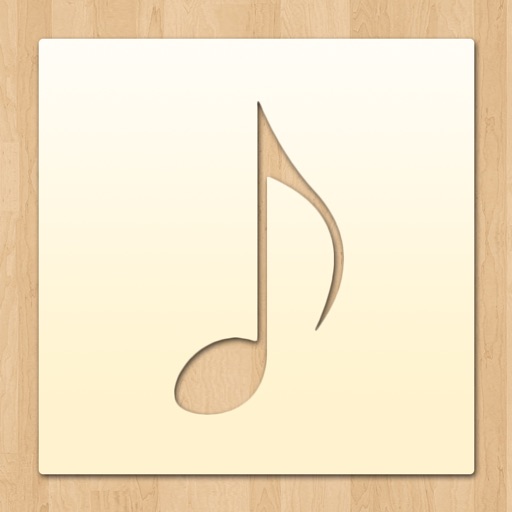 iPhone App
$0.99
Rating:
:: PRACTICE IMPROV
The Backing Track App provides musicians with a useful tool to practice improvisation. Users can jam to a variety of styles with limited options.
Developer:
Joe Crozier Software
Price: $0.99
Version: 1.2
App Reviewed on: iPhone 5
iPhone Integration
Rating:
User Interface
Rating:
Re-use / Replay Value
Rating:
Overall Rating:
The Backing Track App is a simple, yet very useful tool for musicians seeking to practice their improvisation skills. Improvisation, for those who do not know, is instantaneous music creation. Musicians play notes that are not written down on paper, but rather made up "on the spot." In order to play notes that make musical sense, musicians must practice scales and other musical phrases. The best way to do that is to play with live music in the background, so that players can hear how their notes fit in with the music. This app provides that background music, with some simple options to change keys and tempo. While not perfect, it does the job.
The main screen lists ten different styles of music to choose from, ranging from blues to rock. Each style is accompanied by a brief explanation of the chord progression used, what scales are best to use, and what chords are actually being played. Users can choose the key and modify the tempo before playing the track. Once the play button is pressed, the track will loop a few bars over and over again.
The tracks really do sound great, and the app is absolutely useful for practicing improv. However, there are a few problems and limitations. For example, there are only four tempo markings to choose from: 100, 120, 140, and 160. This limits how fast or slow a musician may practice a specific style of music. Additionally, the key and tempo may not be changed on the fly. The track must be paused first, then restarted after the key and tempo are changed. There is also a bug that causes more than one track to play at a time. This is difficult to recreate, but was experienced more than once.
It should be emphasized that even though this app is simple and modest, it is still a valuable tool for musicians to use when practicing improvisation. The tracks sound great and there are a variety of styles to choose from. It is absolutely worth checking out.