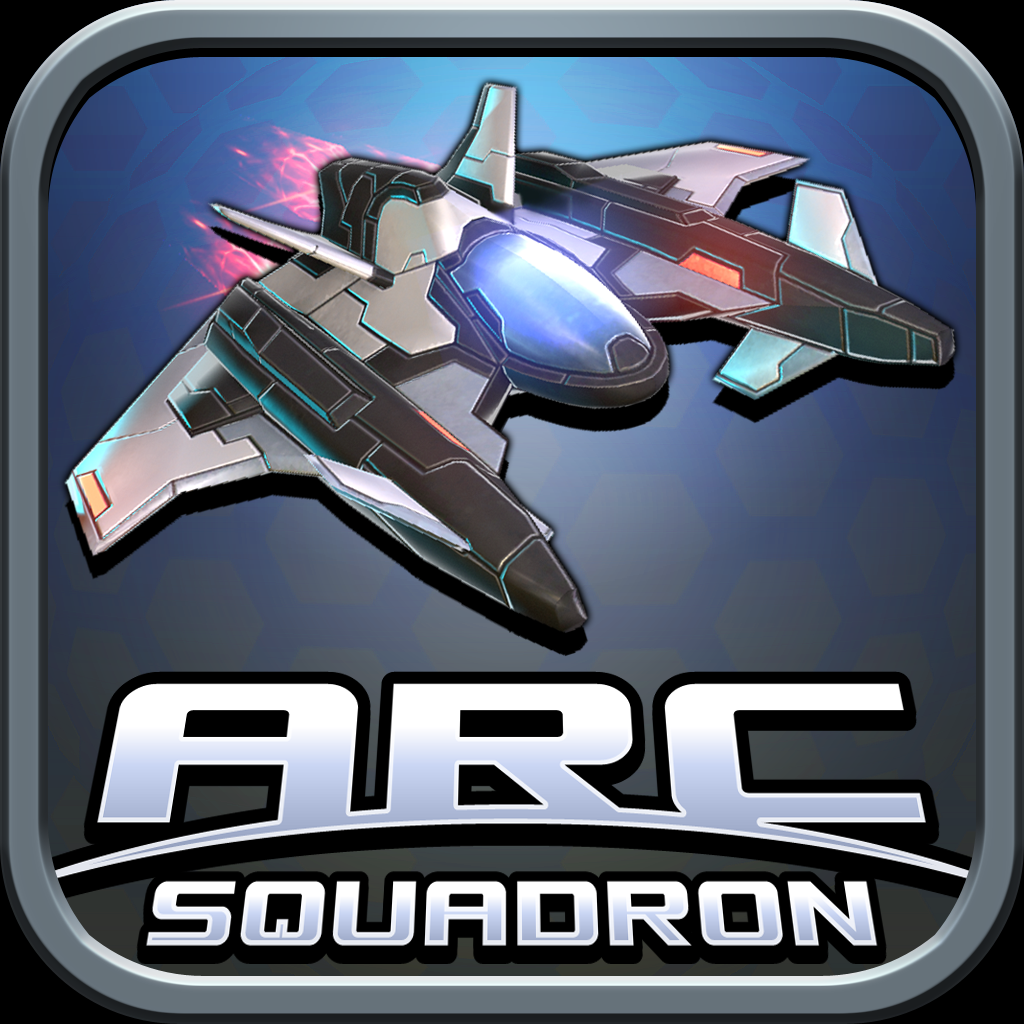 + Universal App
$2.99
Rating:
:: FLYING HIGH
iOS finally has a space shooter that can rival the classic consoles of old.
Developer:
Psyonix
Price: $0.99
Version: 1
App Reviewed on: iPhone 5
Graphics / Sound
Rating:
Game Controls
Rating:
Gameplay
Rating:
Replay Value
Rating:
Overall Rating:
Space shooters were the genre of choice for gamers during the Nintendo 64 era. It was then that
Star Fox 64
took audiences by storm and cemented the genre's existence for years to come. Though many brands have attempted to replicate its success, such as
Star Wars: Rogue Squadron
, few had the influence of Nintendo's first party juggernaut. The similarly named
ARC Squadron
is hoping to inspire similar comparisons on iOS. Is this
Squadron
a worthy successor to the throne or simply a mediocre attempt at duplicating a classic?
Unreal Engine is still in its infancy on iOS. Outside of the standard showcases of Infinity Blade I and II, adoption amongst developers on the platform has been tepid at best. For this reason, ARC Squadron's use of the budding engine is sure to raise a few eyebrows. Luckily, this very much works in the game's favor, as it is among the most responsive and vibrant looking games available on the marketplace. When you factor in the smooth animations to compliment the fast paced action, this has all of the ingredients necessary for an amazing visual experience.
It pretty much goes without saying that space based shooters will keep players hopping at all times. Enemies have a tendency to spawn all over the place, leaving players to juke and dodge from errant shots, while still trying to snap off parrying blows of their own. In this case, the action revolves around a slide of the finger. This movement in turn navigates the vehicle's aiming reticule. As soon as any enemies enter the crosshairs, the weapons automatically engage the adversary in combat. Though this may sound extremely simple on paper, in execution, there is far more strategy at play than one may realize.
Every encounter is another volley of fun, just waiting for a player to attack it. Somehow a slide of the hand seems like a perfect mechanism for enacting revenge, the likes of which the galaxy has never even seen. Throughout the gigantic campaign (and the term "gigantic" is not being used loosely here, it is extensive) players get the opportunity to cash in their earned space bucks to purchase new vehicles, outfit new weapons, and upgrade features however they see fit.
Not very often does a newcomer impress, quite to the level that ARC Squadron has. The visual polish, overabundance of content, and addictive gameplay all meld together into a product that even Fox McCloud would be happy to have bear his name. Don't hesitate to jump into the cockpit. This is going to be one hell of a ride, that shouldn't be missed.

[gallery]