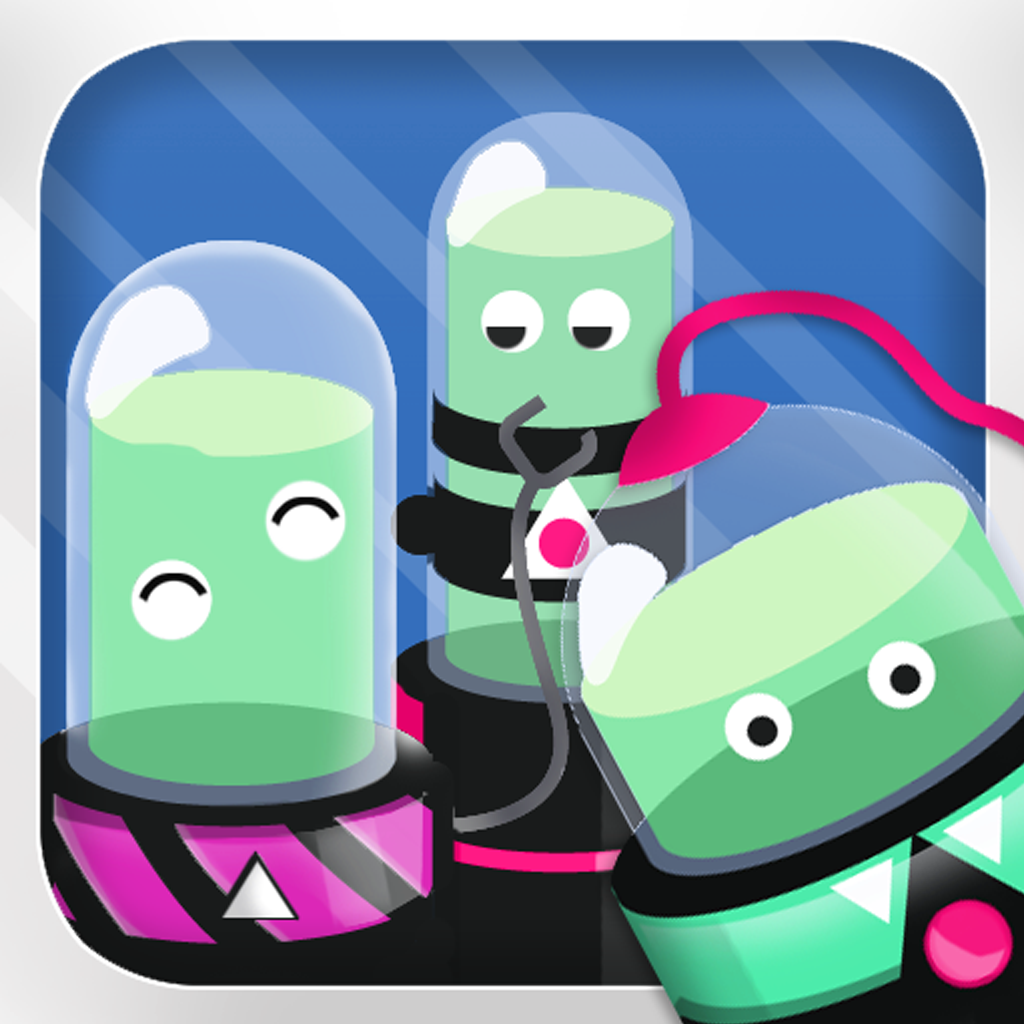 + Universal App
$0.99
Rating:
:: AWKWARDLY FUN
Flawed controls and AI mean that Amp, Watts & Circuit isn't quite as enjoyable to play as it should be. There's a certain quality about it that makes you want to keep playing, though.
Developer:
Jamo Games
Price: $0.99
Version Reviewed: 1.01
Device Reviewed On: iPhone 4
Graphics / Sound
Rating:
Game Controls
Rating:
Gameplay
Rating:
Replay Value
Rating:
Overall Rating:
There's a rough and ready charm to
Amp, Watts & Circuit
. It's a far from perfect puzzle game with some awkward AI and path finding damaging its efforts, but step past that and there's a fun if flawed game inside.
Players control three robots, strangely enough called
Amp, Watts & Circuit
. These three robots are attempting to escape their enslavement within a factory. By doing so, they have to navigate 50 levels of danger in order to gain their freedom. As with so many puzzle games, early levels are hardly a challenge. Each stage teaches players the basic gaming mechanics such as the ability to control the three different robots separately. Indeed, each has their own ability which makes them a great team when combined. Switches and circuits are the main order of the day for opening locked doors or traversing perilous spike traps.
Some of the puzzles turn quite intriguing and taxing. This is also where problems with Amp, Watts & Circuit emerge. The path finding is a little unpredictable meaning that the robots might not necessarily go down the safe path that has been created for them, instead veering into a spike laden path. Understandably, this is rather frustrating in an otherwise clever game.
Other control issues loom when it comes to switching between the three robots. Players have to tap on one of the three icons representing each of them to switch between the robots, but it's all too intuitive to think that just tapping on the robot itself will switch things around. This mistake almost always leads to the death of a robot, I found.
It's relatively little, and easily fixed, things that damage the fun that can be had with Amp, Watts & Circuit. Each of the levels are a little on the short side but this lends itself well to mobile gaming and, while the only real challenge remains with taming the controls, it's a fun ride to take. The online level creator adds to the potential replayability factor.