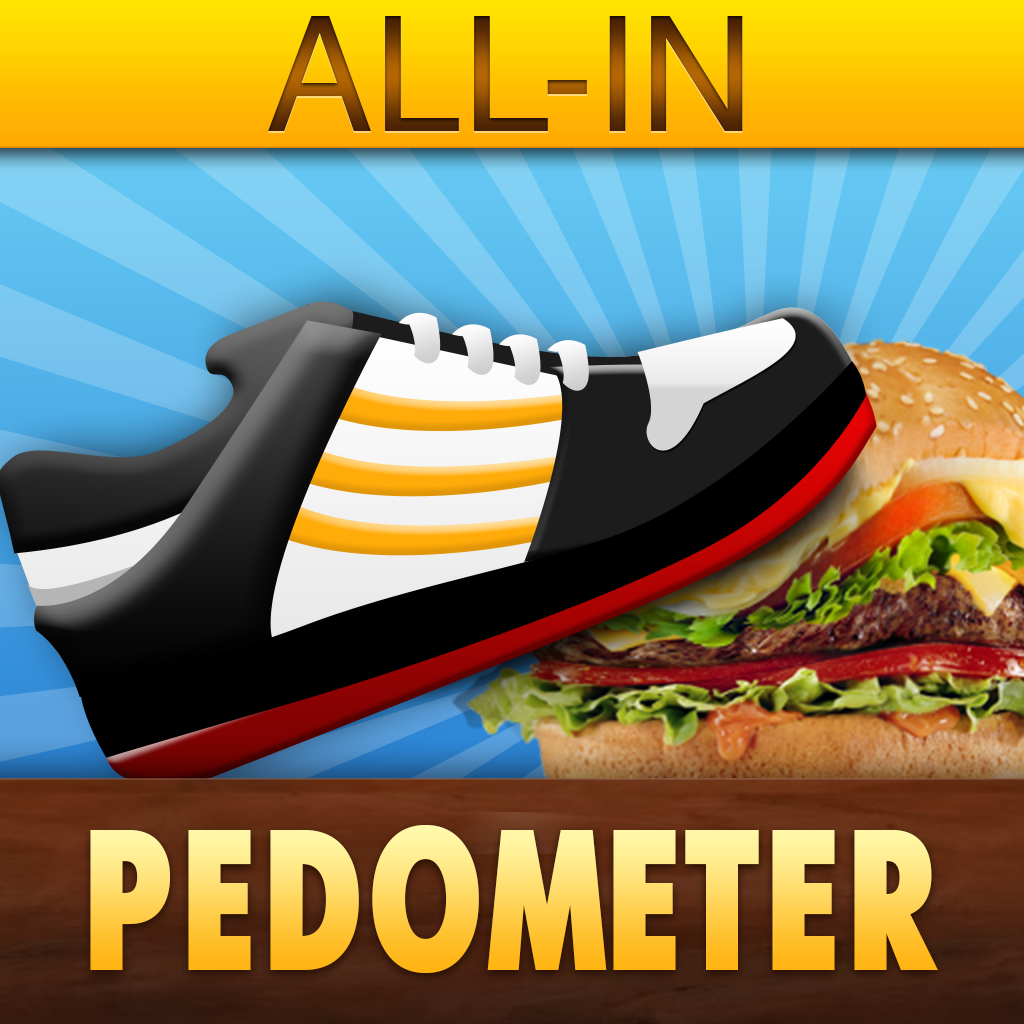 iPhone App
$0.99
Rating:
:: ENCOURAGING
An app that's ideal for those who are trying to get fit through walking.
Developer:
Arawella Corporation
Price: $1.99
Version Reviewed: 2.2.2
Device Reviewed On: iPhone 4
iPhone Integration
Rating:
User Interface
Rating:
Re-use Value
Rating:
Overall Rating:
Two years ago I was unfortunate enough to break my foot rather badly, leading to being laid up for far too long. This also led to a slow rehabilitation period with walking being the only form of exercise I could manage. So I went on a search for an app that would make walking seem more satisfying, which is how I stumbled upon (no pun intended)
All-in Pedometer
.
All-in Pedometer
keeps track of every step taken. It doesn't sound overly exciting when written like that but the huge amount of statistics involves makes it ideal for those in need of some encouragement. Steps, distance (only in kilometers, sadly), calories burned, time, speed and average speed are all viewable immediately from the main screen of the app. A graph gives a visual cue on how things are going plus GPS functionality provides mapping for those who need it. It's possible to use
All-in Pedometer
indoors too though such as on a treadmill. I found the tracking pretty accurate and it's very handy to be able to 'lock' the app so there's no risk of pressing the wrong button while the app rests in a pocket.
A great sense of achievement stems from the goal options that are available, covering distance, calories and activity, so that the user can set a target and see quickly how close they are to hitting the target for the day. Alongside such measurements is a way of tracking heart rate and how body measurements such as BMI, chest, waist, hip and weight have changed while using the app.
It sounds so simple yet works so well. For the walker, All-in Pedometer is ideal, focusing on one key aspect and doing a fine job of keeping the user informed throughout. I found the daily goal feature has gone a long way to motivating me to walk more and encouraged me to be competitive with myself. As with any exercise or routine, the best way to succeed is to have that encouragement from within yourself which All-in Pedometer nurtures well.